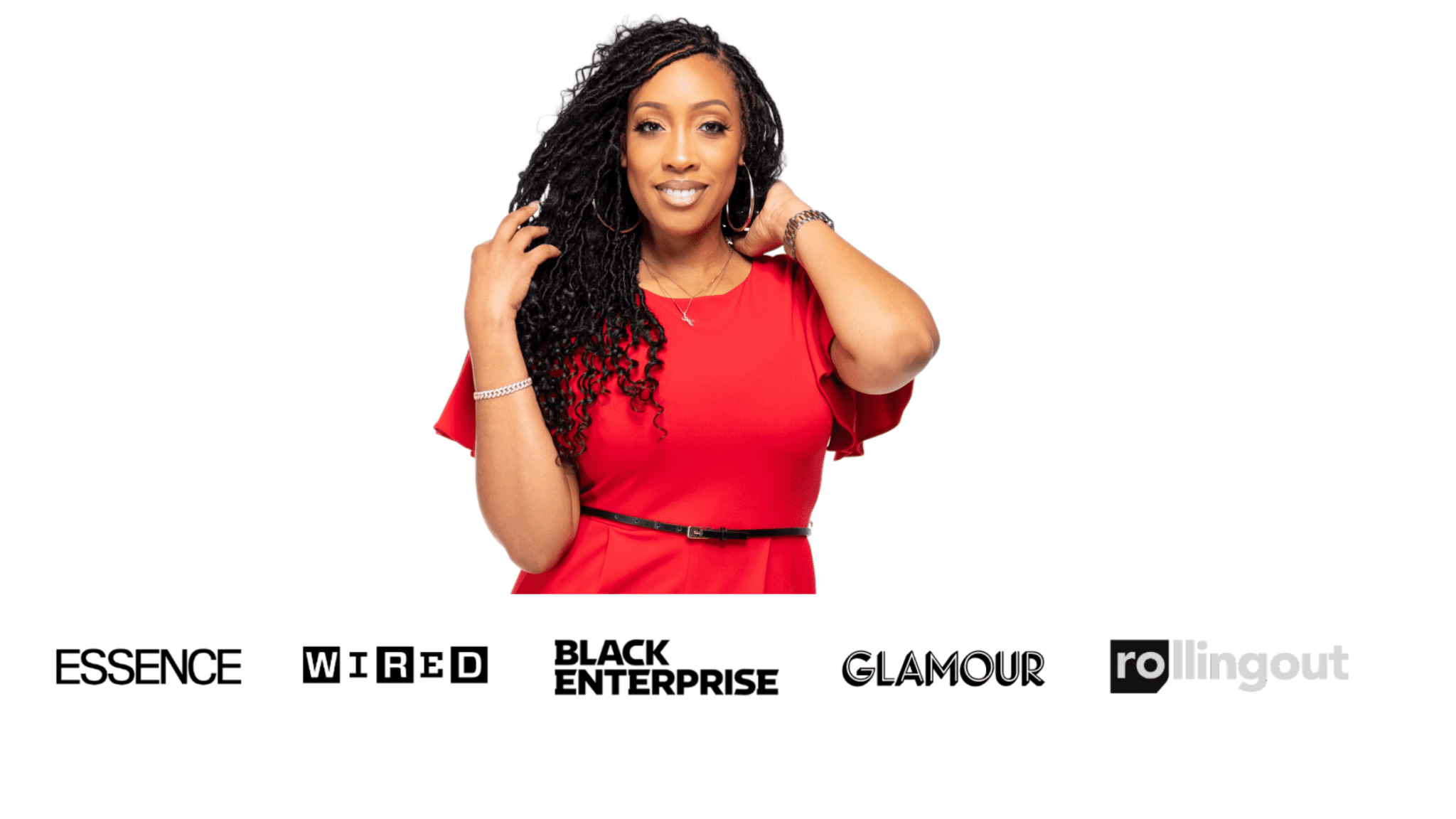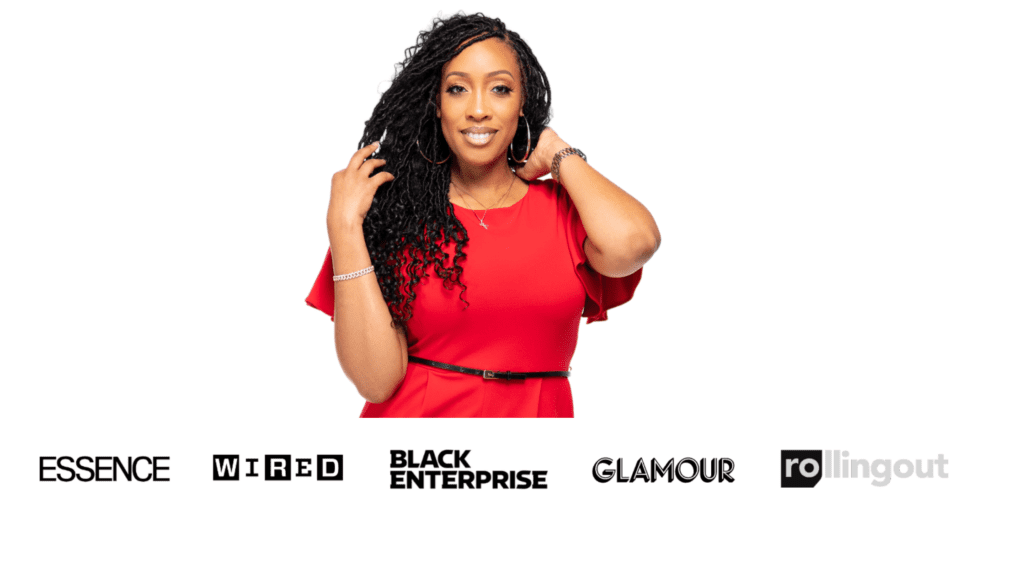 Work With Candidly Media
Click HERE To Start.
Hi, I'm Christen! Influencer, marketer, and serial digital entrepreneur.  I've successfully partnered with hundreds of brands and blue-chip companies throughout my 20+ year career in radio, tv, and digital marketing — and I'm looking forward to working with you.  In the past, I've been recognized as a top blogger by Black Enterprise, honored by Verizon as a digital trailblazer, represented the U.S. at the Olympics as a Samsung Global Blogger and recently The Michigan Chronicle's 40 Under 40 award and Sisters with Superpowers award by Rolling Out Magazine.
Whether you're a brand looking to working together or you're looking to transform your passion into a viable business, I look forward to learning more about you and working together soon.
Services Offered

In The News: 
RollingOut.com:  Marketing professional Christen Rochon credits mentorship as a key to success.
Roland Martin Reports: Is The New iPhone Technology Too Intrusive?
Speakers Magazine:  Christen Rochon – Publisher, Digital Thought Leader, and Influencer.
Detroit Free Press:  In 'Shark Tank' Twist, Entrepreneurs Star Questions.
The Michigan Chronicle: 40 Under 40 Awardee – Christen Rochon.
BlackEnterprise.com: Real Life Success Of Non-Traditional Mentorships.
BlackEnterprise.com:  Divas & Dorks, Best Of Both Blogs!
RollingOut.com:  Christen Rochon of DivasandDorks.com on Building Strong Relationships with Advertisers.
BlackEnterprise.com: Urban Business Roundtable on WVON Chicago features Christen Rochon.
The Michigan Chronicle:  DivasAndDorks.com – All Things Fashion, Tech, and Entertainment.
TheRoot.com:  The Black Bloggers To Know!
BlackAmericaWeb.com:  Roland Martin Talks Smart Technology For The Entire Family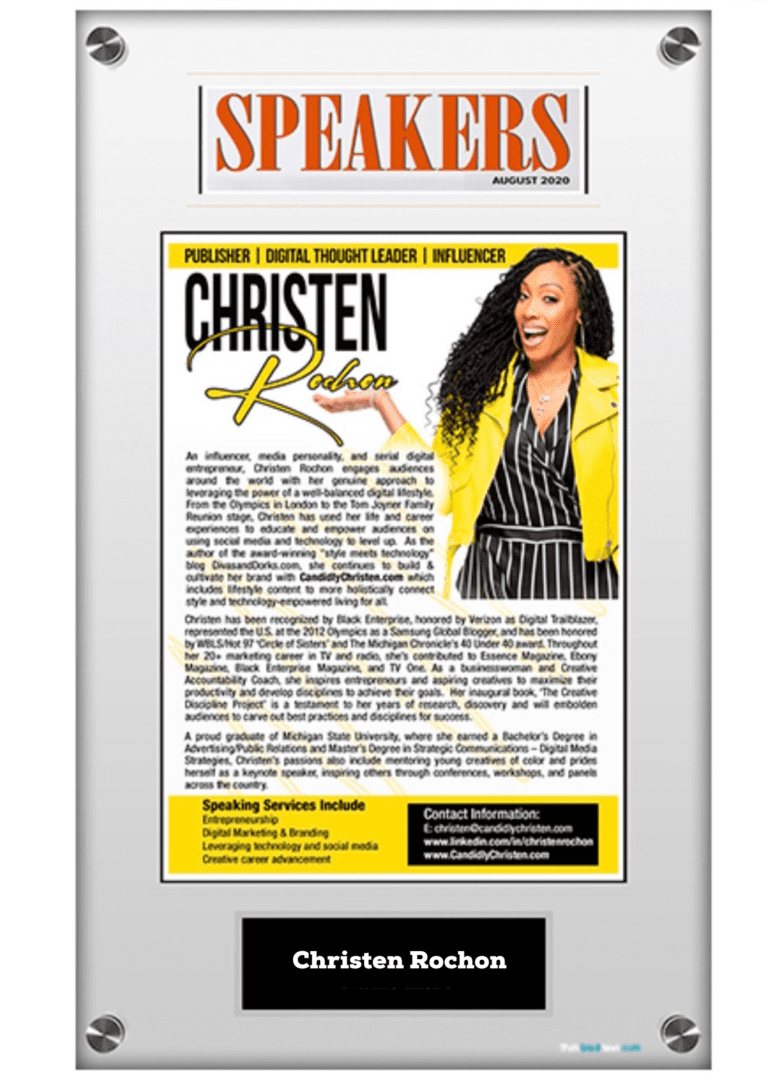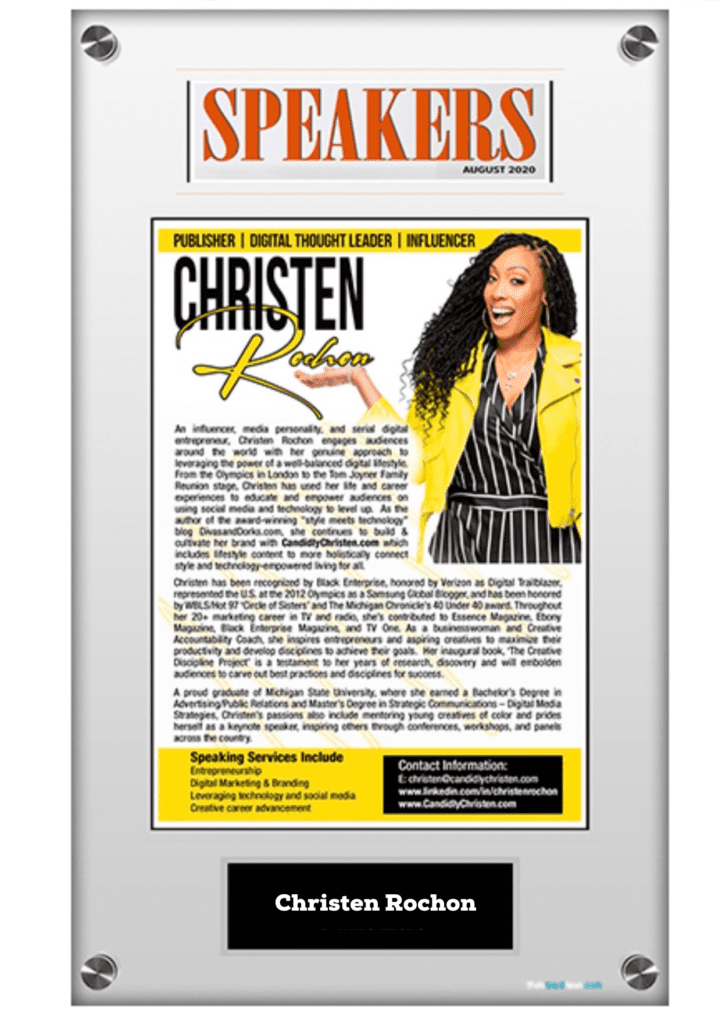 Events/Conferences:  Consumer Electronics Show (CES), North American International Auto Show (NAIAS), SXSW, Blissdom, Mercedes Benz Fashion Week, Black Enterprise Entrepreneurs Weekend, BlogWorld NY, BET Awards, Internet Week, Blogging While Brown, MTV (VMAs), MAGIC, BlogHer, Fashion Night Out, Blogalicious, Black Girls Rock, More To Be Announced.