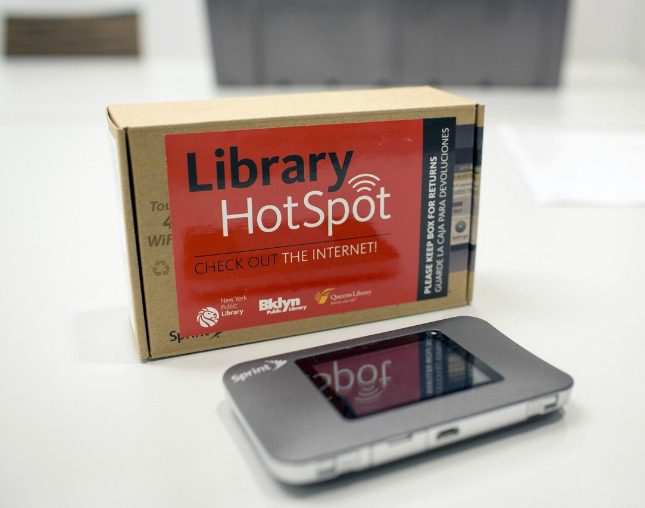 Long gone are the days of library books and trolling the aisles of your local library for research and entertainment.  Around the country, the old institution is still going strong, but the New York Public Library is standing out by adapting to the changing times and offering a new service; the ability to check out WiFi. According to the Wall Street Journal, beginning later this month, New York City residents will be able to check out wireless Internet hubs at no charge from their local library. Over 10,000 WiFi units will be made available in Manhattan, Queens and Brooklyn public libraries, thanks in part to a $1 million donation from Google.
Besides growing demand for such services and the need to stay relevant in our digital age, the initiative is part of New York's most recent attempt to provide everyone in the five boroughs with WiFi. A related project includes turning about 6,000 of NYC's payphones into WiFi hotspots as well.  For the almost 2.5 million city inhabitants who don't have Internet at home, this initiative could be a huge boon to those who need access for work, online learning programs or job hunting.  A chance to check our email wherever we go and help out less advantaged folks? This is a program we can totally get behind.
What do you think?  Would you utilize a service like this at your local library?  Share your thoughts below!
Comments