Detroit is a city that has had more than it's fair share of political drama, economic turmoil and a modern-day Exodus that will go down in history.   But America's great comeback city is so much more than it's well known home for Motown music and great American-made automobiles.  As a born and raised Detroiter, I wanted to highlight just a few of my favorite things that makes the Motor City so special, starting with the largest parade of cars that brings out enthusiasts from far and wide (also known as the Mardi Gras of cars) – the Woodward Dream Cruise.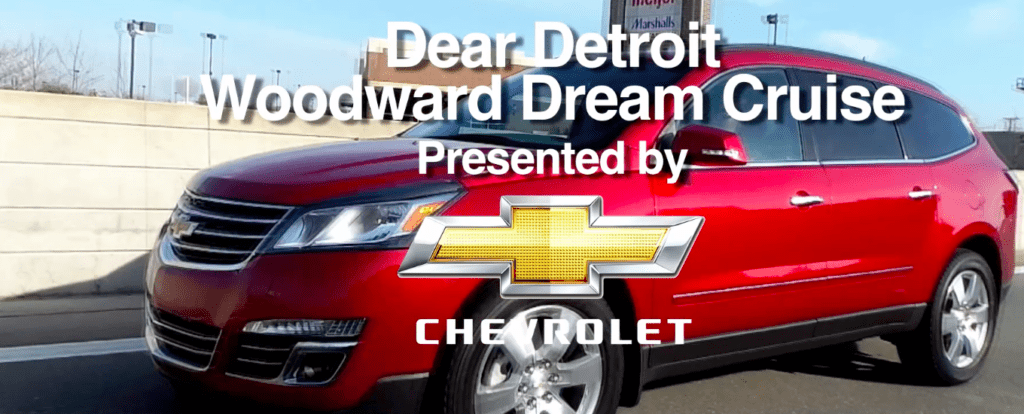 Detroit may be known for a lot of things, but after viewing each episode of this series hopefully you'll learn how great the city really is – and re-discover "Dear Detroit"
Want to learn more about the city of Detroit?  Do you have an amazing #DearDetroit experience that you'd like to share?  Connect with Divas On Destinations, Chevy and Detroit online and follow the conversation using #DearDetroit via Facebook or Twitter below. 
@VisitDetroit  @DestinedDivas  @Chevrolet
#DearDetroit
Check out DivasOnDestinations.com for weekly installments of the "Dear Detroit" web series all month long.  The "Dear Detroit" series has been made possible by Chevrolet and the Detroit Metro Convention & Visitors Bureau.   All views, opinions and experiences expressed are my own.