For a lot of us the holidays brings air travel. And while there's no reason you can't use the concourse as your personal runway, it's helpful to keep in mind that travel is not always easy and bit of practicality in your wardrobe could save you a lot of headaches in the longrun. Follow a few simple tips and you'll breeze through the airport in style (and comfort.)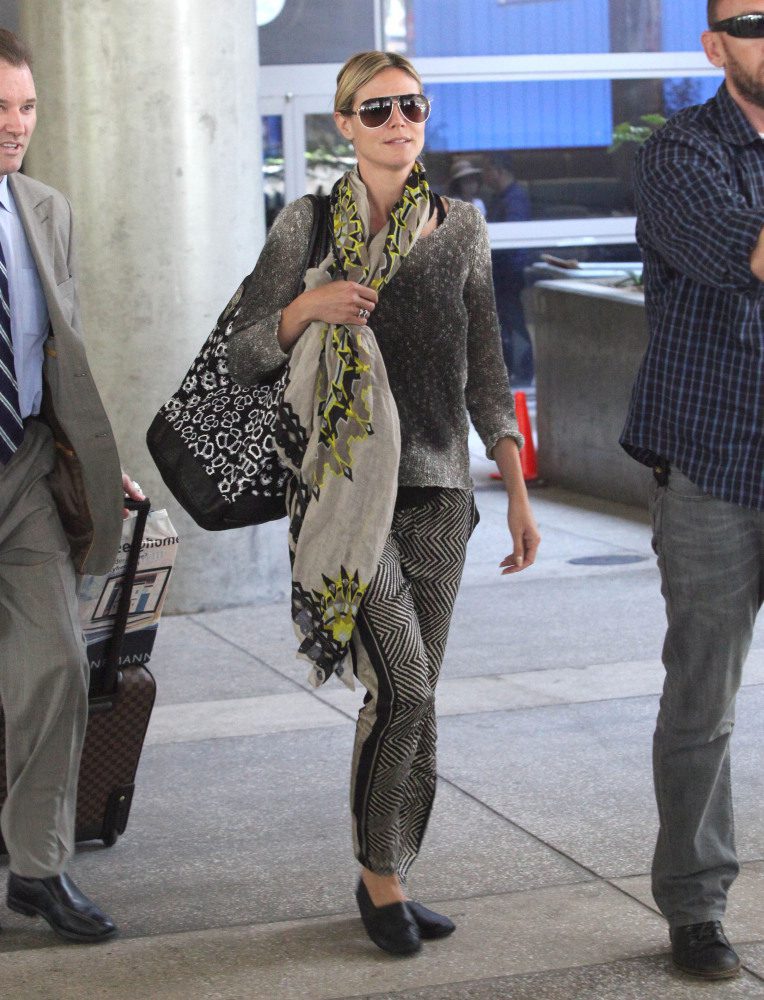 Flats are ESSENTIAL!
Most of us don't run on the treadmill in heels. So when your flight is delayed 2 hours and you have 10 minutes to get from concourse A to concourse F, you're not going to suddenly become proficient in running in Louboutins. Flats offer maneuverability when you have to dodge those airline carts and race to catch your connection. Plus, they're an easy off, easy on solution to the disrobing we now call "security."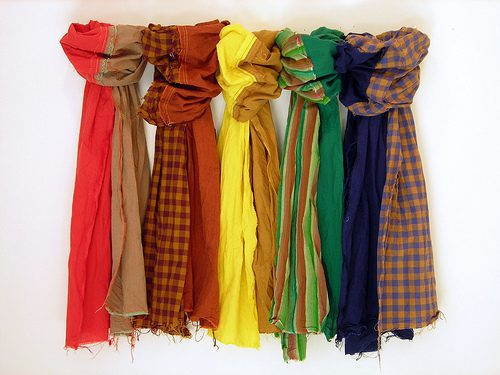 Stay Warm. 
Maybe it's an effort curb those cold germs that become so prevalent around this time of year. Or maybe it's so the people in business suits don't over heat. Whatever the reason, the airlines seems to be keeping planes at crisp North Pole temperatures. It's hard to hold onto to holiday cheer, when your hands are too cold to hold anything.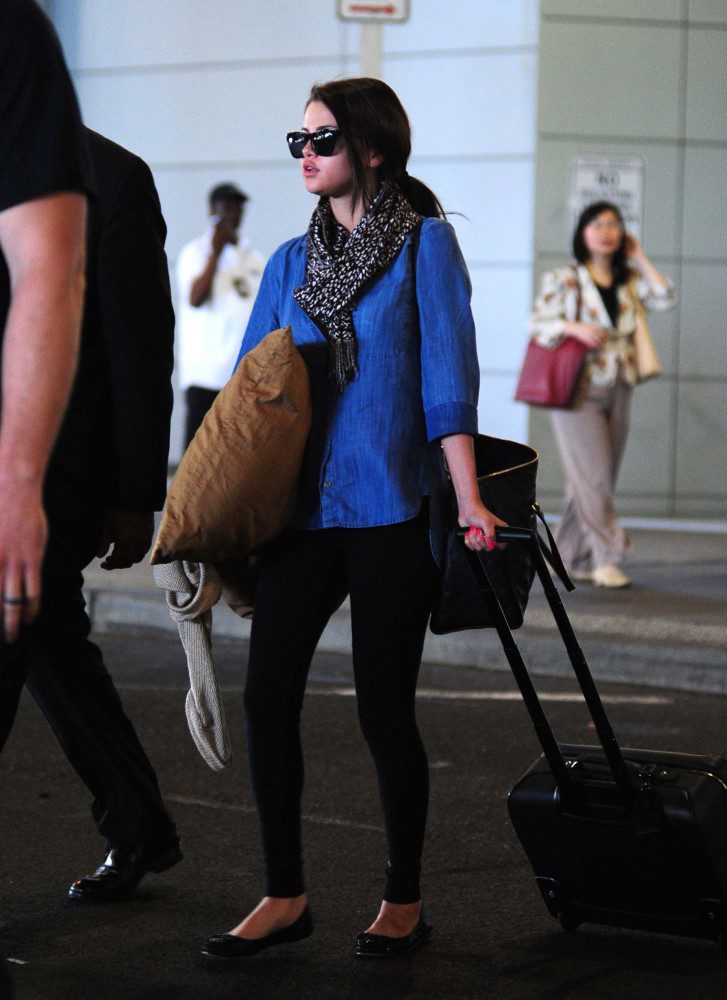 Scarves are a great way to add warmth without adding excessive bulk. There's a quick, easy way to accessorize and offer style and function.
But if you don't want to go the scarf route, jackets are the way to go. If you can help if avoid the huge winter coats that call to mind adjectives like a abominable and fluffy. A well cut peacoat or a sleek leather jacket will keep you toasty on those freezing flight and ensure fashion fabulousness. Because who doesn't want to look good when they fly?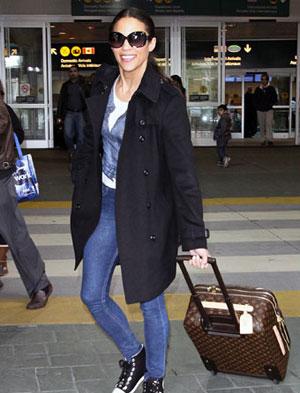 If you check it, pack a back-up.
I'm always amazed by how much an great packer can get into a carry-on. Seasoned travelers can get their entire lives in a suitcase small enough to fit under their seats. If, however, you're not one of those people and you're forced to check your bag, make sure you pack some essentials in your carry-on. A change of clothes when your checked bag is in Boise and you're in Boston might just save you from a Clark W. Griswold melt down.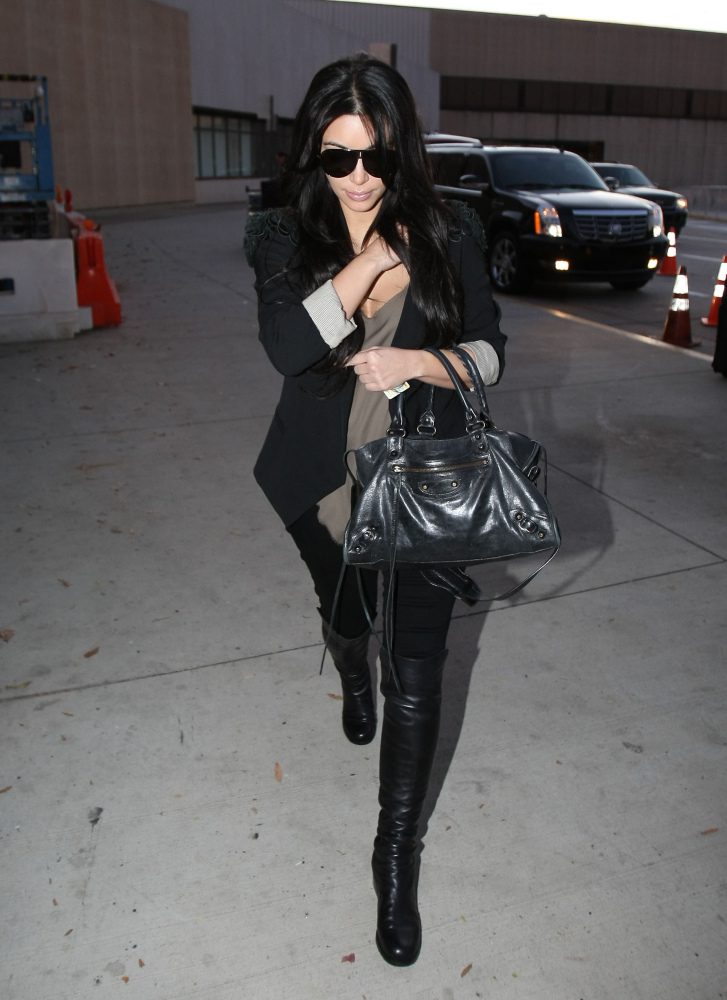 Leggings will fit perfectly in a side pocket. And you can always stuff a spare pair of socks and an extra top in your laptop bag. Knowing you won't be stuck in the clothes you came in can make a world of difference in your mood as you watch everyone else's bags circle on the carousel.
Unless you have a friend with a G5 plane, you'll be traveling with the masses. But that doesn't mean you have to look the part of the weary traveler. Function within style is a must for those cramped airplane seats and the long waits in the terminals. Airports can be dreadful. Airport style doesn't have to be.
Happy Travels!