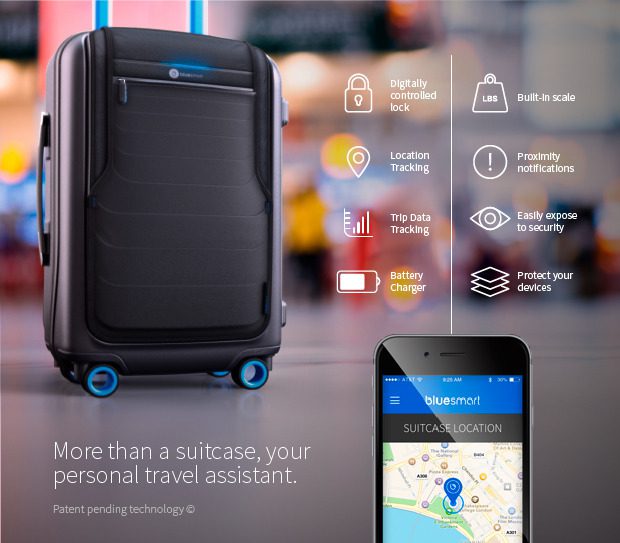 If you've ever wanted a truly connected piece of luggage, Bluesmart luggage has just created the perfect carry on for you!  Bluesmart luggage connects to a mobile app that allows travelers to track the bag's proximity, digitally lock and unlock it, check the bag's weight, show travel data and track routes. The creators are not the first to propose GPS-tracked bags, but they have added features that make the concept appealing.
Tens of thousands of bags are mishandled by U.S. airlines every month, according to the Department of Transportation. Internationally, the number of mishandled bags in 2013 was about 21.8 million, according to SITA.
The best feature may not be luggage related at all: The carry-on has a battery in it that can be used to recharge six devices.  Currently, the lowest level for a suitcase is a $215 contribution (the first tier of $195 is sold out), the campaign expects to ship the first smart bags in July 2015.
A campaign to crowdfund the "world's first smart, connected carry-on" reached its goal of $50,000 in two hours and one minute on Indiegogo today and we're sure that this will be one smart carry-on on every travler's wish list next year.
Comments