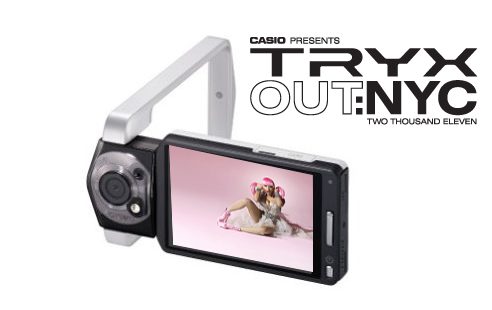 Casio America, Inc. announced last month that Nicki Minaj and The Roots would have a hand in promoting the launch of the Casio TRYX by performing at the launch party for the camera.
Nicki and The Roots will take the stage on this Thursday at the Best Buy Theater in New York City for TRYX OUT: NYC 2011.
"Casio is thrilled to have Nicki Minaj help us launch TRYX here in the U.S.," said Toshi Iguchi, Senior General Manager, Digital Imaging Division, Casio America Inc. "Just as Nicki brings a unique, exciting and fresh perspective to the world of Hip Hop, Casio looks to do the same with TRYX and the digital imaging industry. Nicki's enthusiasm adds tremendous value to TRYX OUT: NYC 2011, and the unquestionable 'wow' factor of her performance will help make this the ultimate launch event befitting such a game changing product."
"Casio sure knows how to design a camera," said Nicki Minaj in a statement. "I'm excited to be part of the TRYX OUT: NYC 2011 launch party and look forward to working together with Casio to make sure this camera gets the party it deserves! With a TRYX in my hand, there's no doubt that I'll be able to take incredible images and video on tour and beyond."
Nicki has been promoting the launch & ticket giveaway via her website and Twitter: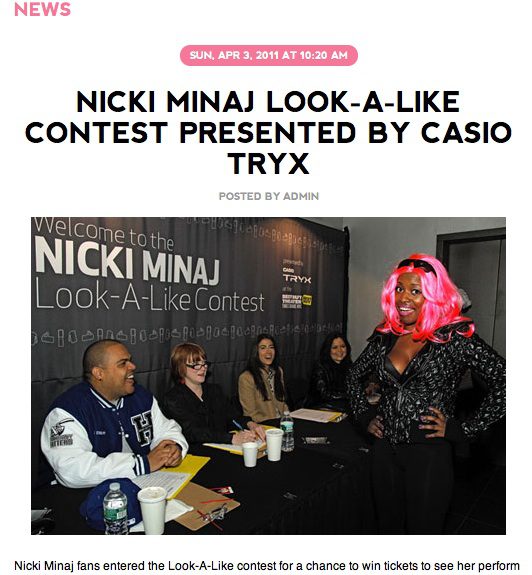 This event will most likely be similar to Kodak's:  So Kodak launch concert last year with Drake and Trey Songz…if you missed it, check it out here.
Check back as we'll update this post with more details of the Tryx and Tryx Out  NYC Event!
…Developing…
*UPDATE* Check out photos from last night's event HERE!