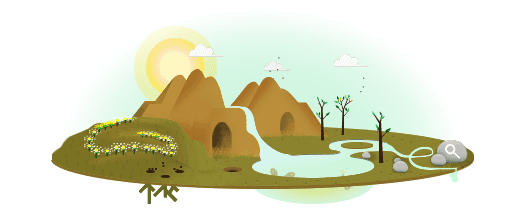 It's EARTH DAY!!  You may resist the urge to pucker up and kiss Mother Earth, caress or hug a tree – but you can still celebrate in a major way with a few easy tech tips that'll help you "Go Green" at work or home today.  Since you're likely reading this from the comfort of your cubicle, let's start with a couple of quick tips that'll start you on your greening journey…
GO GREEN from WORK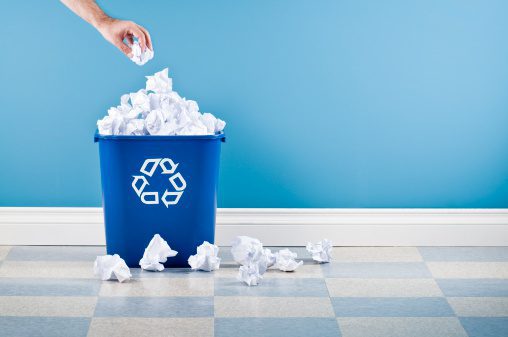 Utilize file-sharing websites like DropBox or Google Docs rather than printing and sharing or maintaining paper files. Or use your company's network, cd-roms, zip drives, and external hard-drives to store documents that you'd otherwise print and file.
Turn off the lights when you leave a conference room or any other shared space. Make it a habit to be the last person out and flick the switch.
Stop it with the bottled water, already! Use a reusable water bottle or bring a regular old glass to work and fill up at the water cooler.
Instead of traveling for meetings, whenever possible try to use video or web conferencing services instead. Bonus: This is green for the environment AND your budget.
Put your computer to sleep when you walk away during the day. Most keyboards have a button that allows users to quickly put the computer to sleep. It's a cinch to turn off and on, and it'll help conserve energy.
GO GREEN from HOME
Turn off the tap water! While brushing, shaving and washing dishes. (And use a faucet water filter for drinking…)
Run a full dishwasher rather than cleaning dishes by hand. Yes, it actually uses less water.  (And set your dishwasher to the energy saving mode and no dry heat modes to save even more.)
For the holidays and birthdays, skip the paper cards and send e-cards instead. They can be animated, include music and video, and be more lively (and more green!) than their traditional paper counterparts.
Filter your shower water. You can purchase a filter that attaches to the head for about $50.  (Bonus:  Take 5-minutes showers and skip the bath. Any longer than 5-minutes and you're wasting water.)
Recycle your electronics and computer equipment. (Check out a few recycling options & ways to earn cash from old electronics.)
Now that you have a few tips that you can implement RIGHT NOW, which "Go Green" tip do you plan on putting into action first?  Share how you'll celebrate Earth Day in the comments section below…
Comments