I'm an avid app shopper, I'll admit it.  But so are so many other men and women!  According to Forbes, one in every two millennials have downloaded a shopping app. That's pretty crazy, huh? You've probably downloaded one yourself, and it's probably one of these.  Why use a shopping app and not a mobile site, you ask? That same article says that 54 percent of millennials prefer the shopping apps because they're actually easier to use than the mobile sites. Check out a few of my favorite shopping apps where I grab deals and summer steals below!
H&M:  As an avid user of this shopping app – I know how to get first dibs on the newest styles before they're even in stores PLUS no need to stalk the clearance section when you can shop every clearance item from the comfort of your smartphone!  My closet thanks me, my bank account hates me. Free on iOS and Android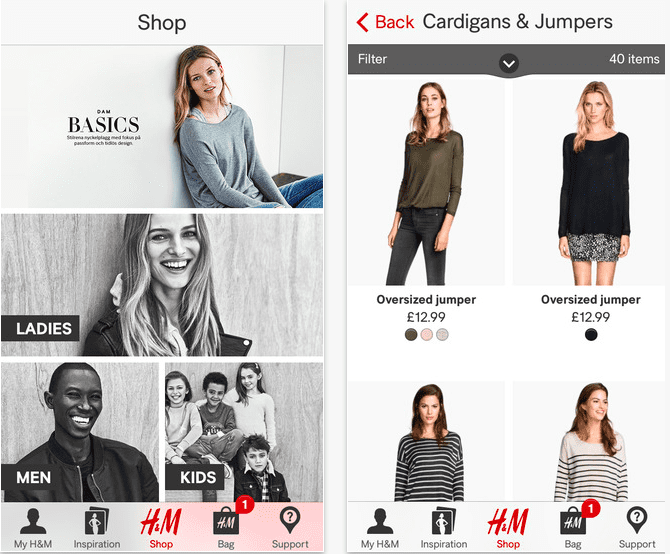 Amazon: Amazon definitely isn't just shipping books anymore. The online retailer basically sells everything you could need in your life. Add that to a super comprehensive smartphone app, and you've got a force to be reckoned with. Free on iOS and Android
Groupon: With hot, limited-time offers on everything from tech to massage services, it's no wonder millennials, both men and women, love this app. You can customize it to also show you nearby deals and even book vacations — straight from your phone! Free on iOS and Android
Etsy: Do we even need to say anything about Etsy? It's the marketplace for glorious handmade items and other awesome stuff. The smartphone app is just an extension of their site, but even easier to use on your phone. Free on iOS  and Android
Forever 21: With such a massive, on-trend (+super affordable) inventory, it really should be no surprise that all the millennials (read: 49 percent of women) have this app on their phone. Plus, they just gave the app a hot new makeover to make it even more user friendly. Free on iOS and Android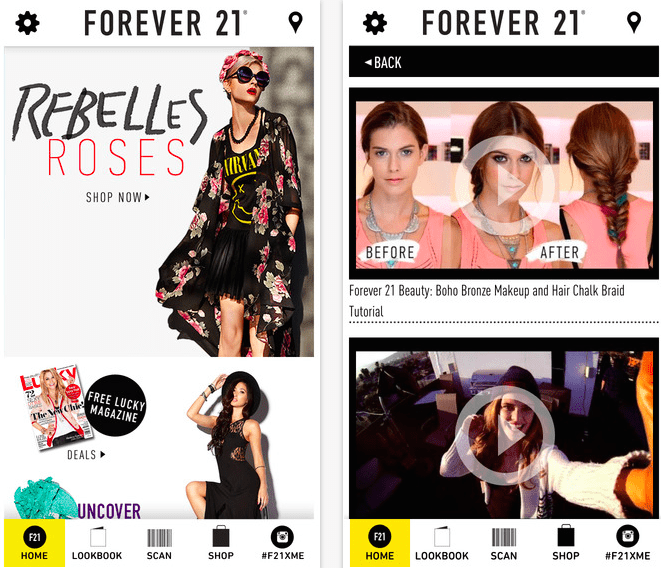 Wanelo: Wanelo is short for "Want. Need. Love." When you first log on to the app, you do a Tinder swiping thing for the items you like and dislike. Then, the app will customize a shopping feed for you according to your style choices. With styles you'll want, need and love – it's no wonder why this popular app has taken a liking by shopaholics everywhere! Free on iOS and Android
JackThreads: This men's clothing app has some super stylish duds that are also pretty darn affordable. Guys are shopaholics too, they just hide it well.  It's no wonder the fellas are huge fans. Free on iOS and Android
ModCloth: ModCloth is the go-to app for cutesy, vintage-y stuff. They sell everything from home goods, like whale-shaped salt and pepper shakers, to '50-style house dresses. Their app is also super easy to use. Not to mention, all of their items have punny names (see what we did there?). Free on iOS and Android
These are just a few of my favorite shopping apps, but what's yours?  Share your favorite sale-grabbing apps that you can't live without in the comments section below!
Comments