In celebration of life, love and the pursuit of growing older gracefully a group of friends and I embarked on an authentic Dominican Republic experience in Azua.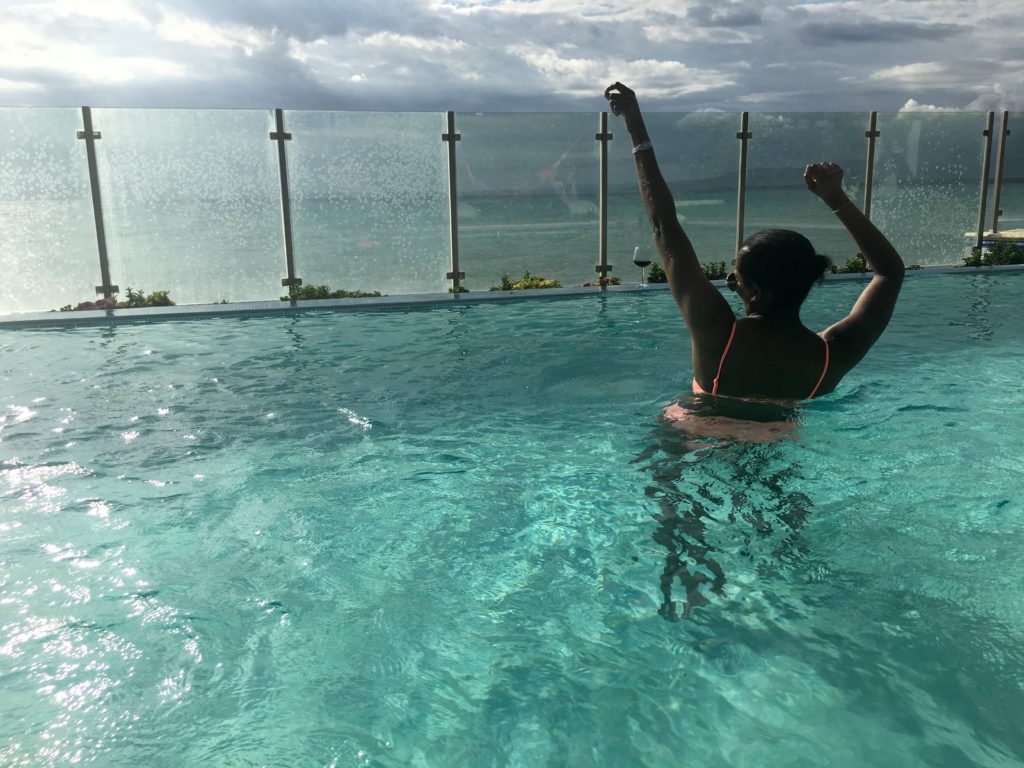 Azua de Compostela, also known simply as Azua, is a municipality and capital of Azua province in the Dominican Republic. It is located 100 kilometres west of the national capital, Santo Domingo.  While it's not filled with tourist attractions, it more than delivers breathtaking sights over the Ocoa Bay, an abundance of mouth-watering (fresh) seafood and a great escape from the everyday Caribbean travel scene.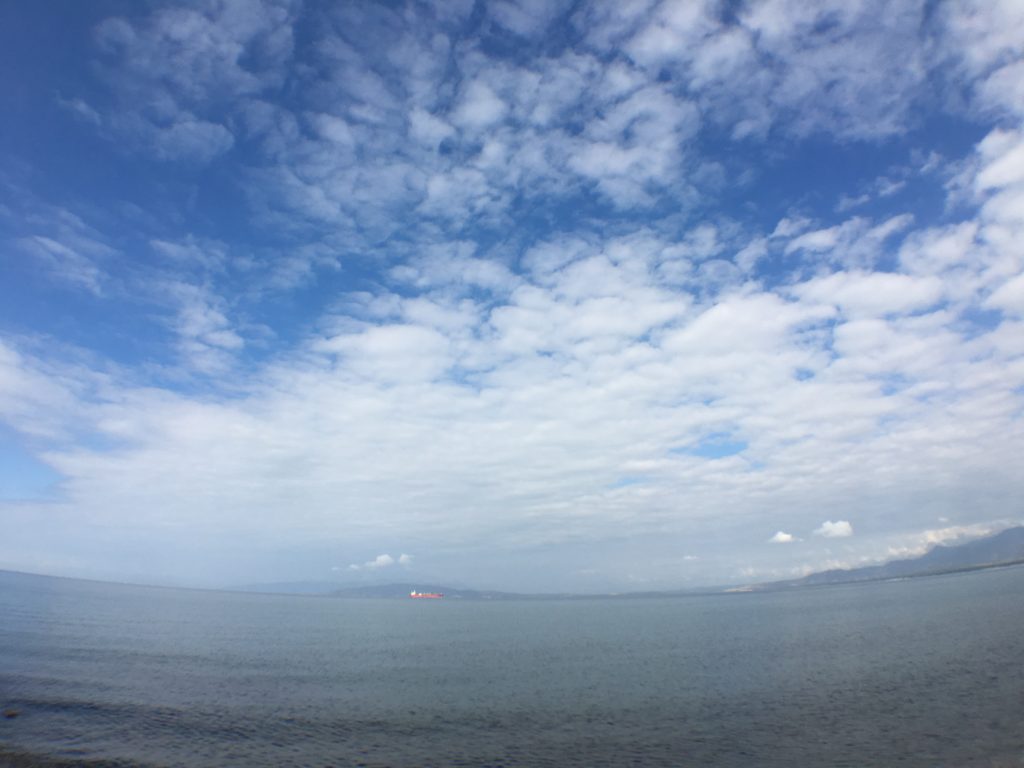 For eight days, we called Linda villa frente a la playa our home away from home.  This 5-bedroom private home came equipped with all the luxuries of home including a chef's kitchen, great room, multiple gazebos and two pools – with direct access to the beach.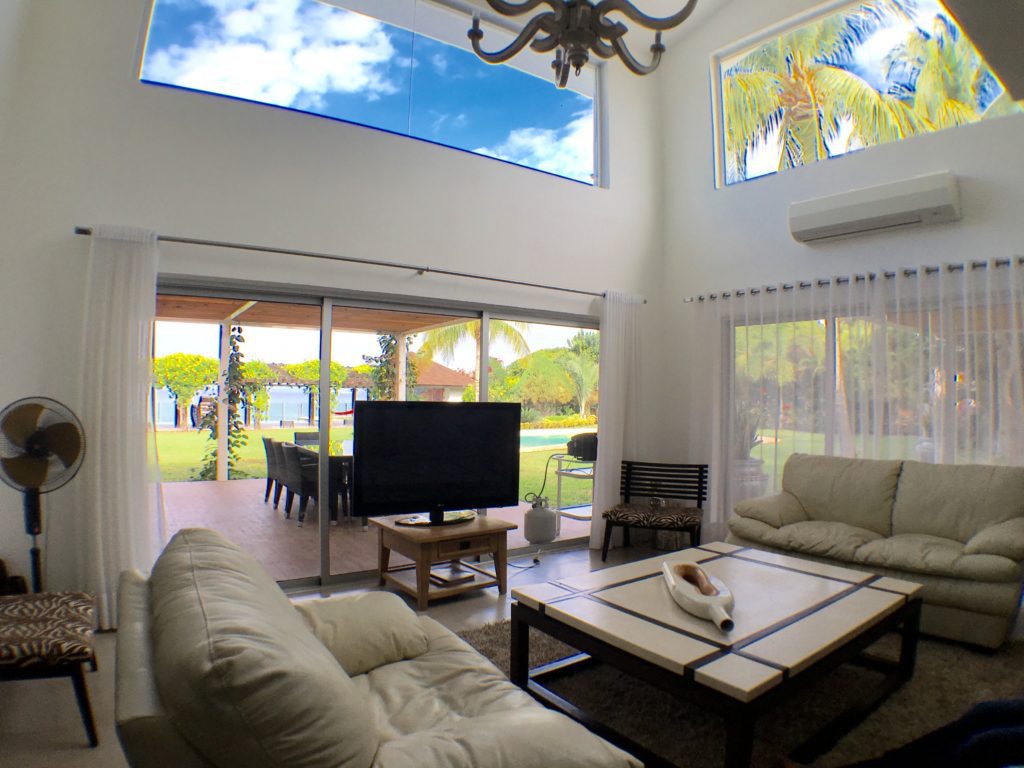 The great room was a welcoming space for post dinner entertainment during our stay.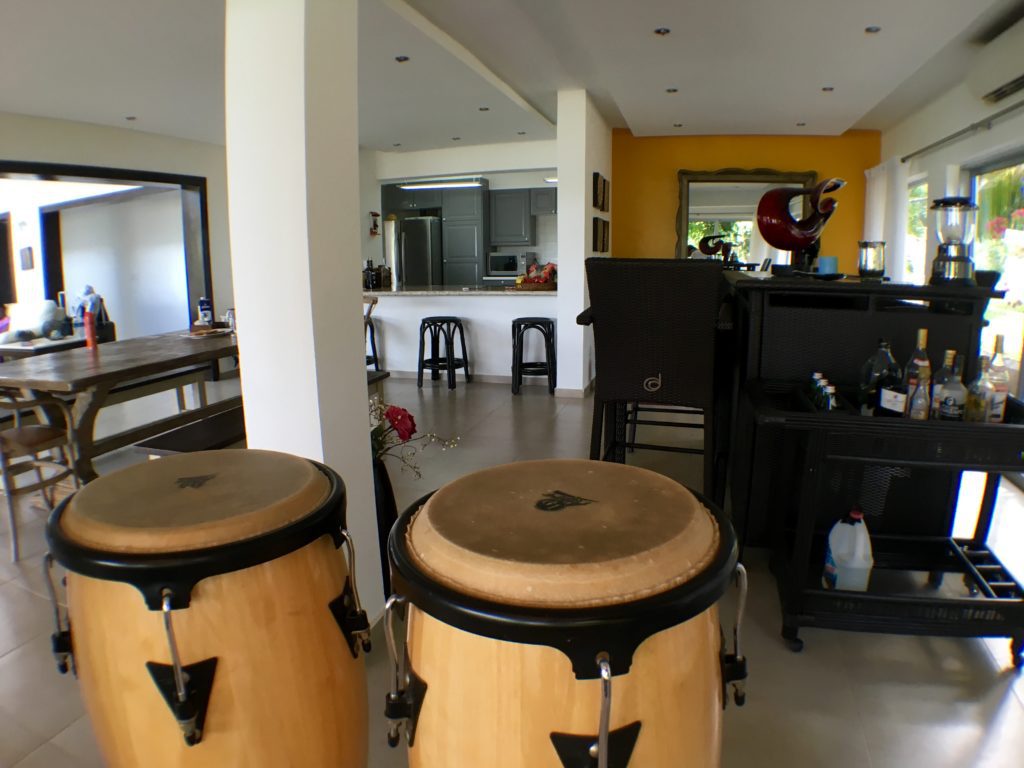 The indoor dining and bar area filled with musical instruments to entice syncopated fun!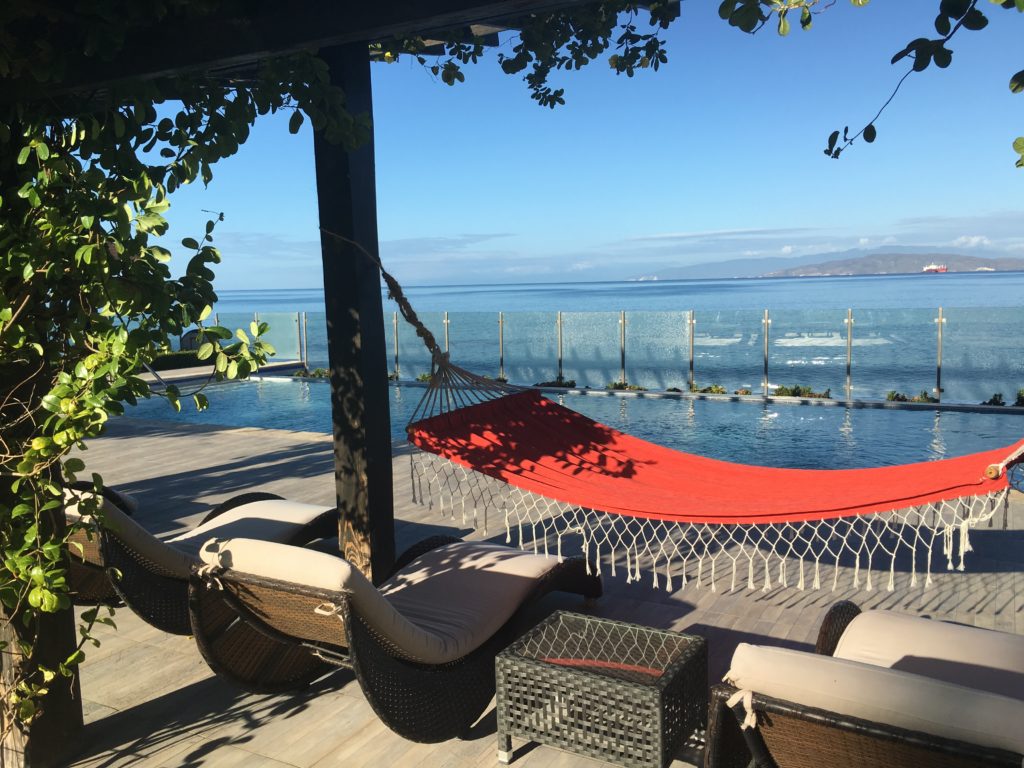 Hammock talks over the pool were peaceful and relaxing…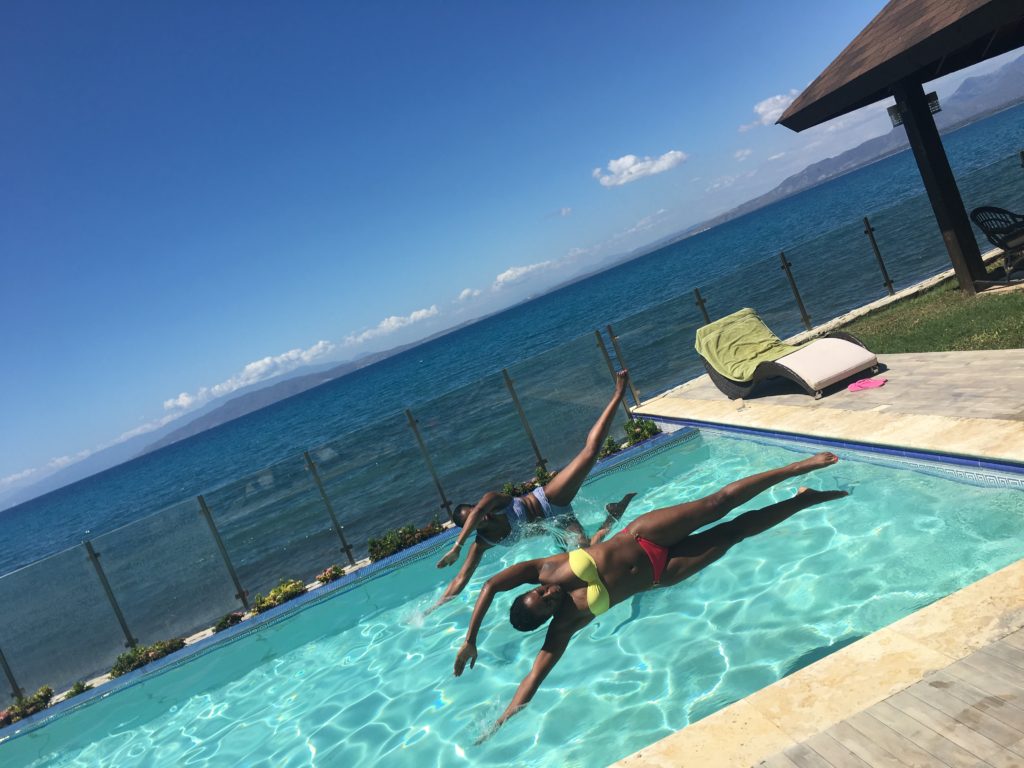 The large infiniti swimming pool was the nucleus of our fun in the sun!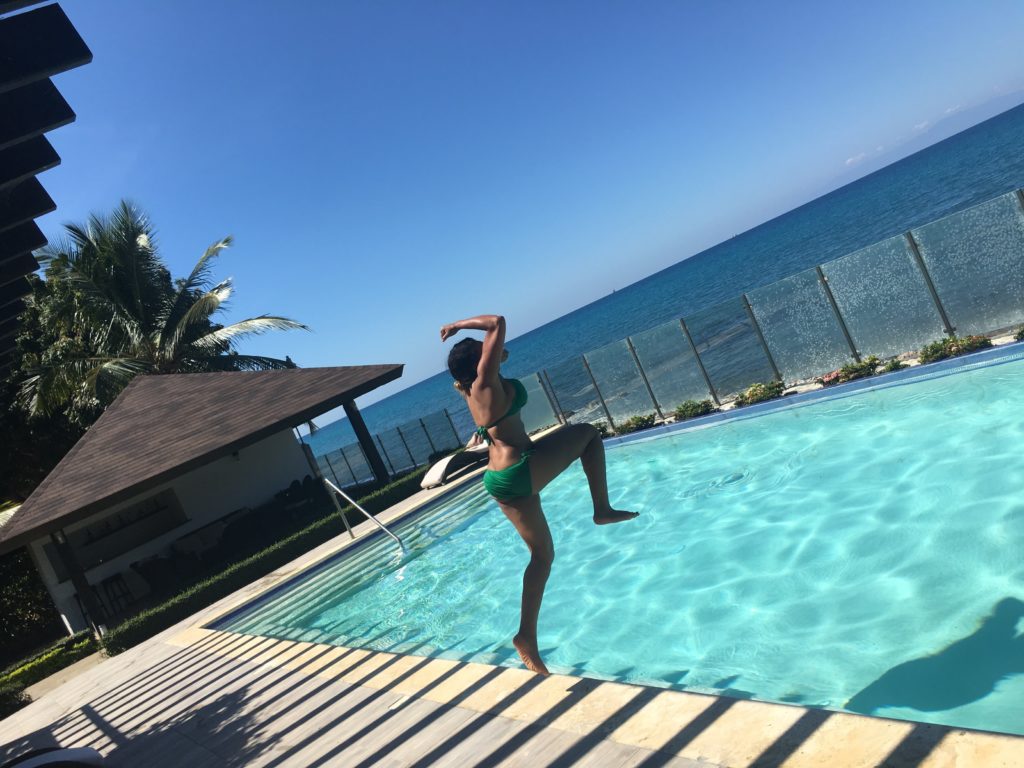 …my first jump into the pool had me taking a huge leap…(on leap day – February 29th)
An oasis for ecotourism, the private property offered access to a winery tour and excursions in (and beyond) Santo Domingo – however, we chose to take in the natural sights and sounds that mother nature provided free of charge.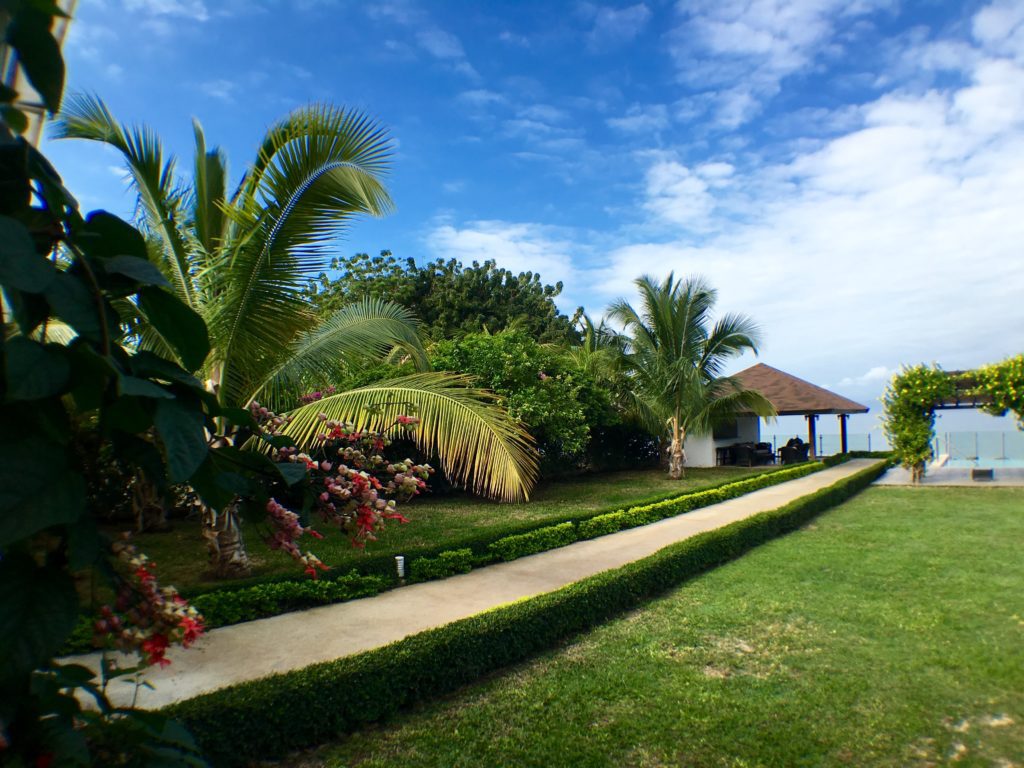 The scenery was more than complimented by the 80-degree weather that stayed consistent throughout the week.  There were multiple hummingbird sightings throughout the day while we dined on breakfast, lunch and dinner outdoors.  It's amazing how lively and vibrant everything is in the Caribbean.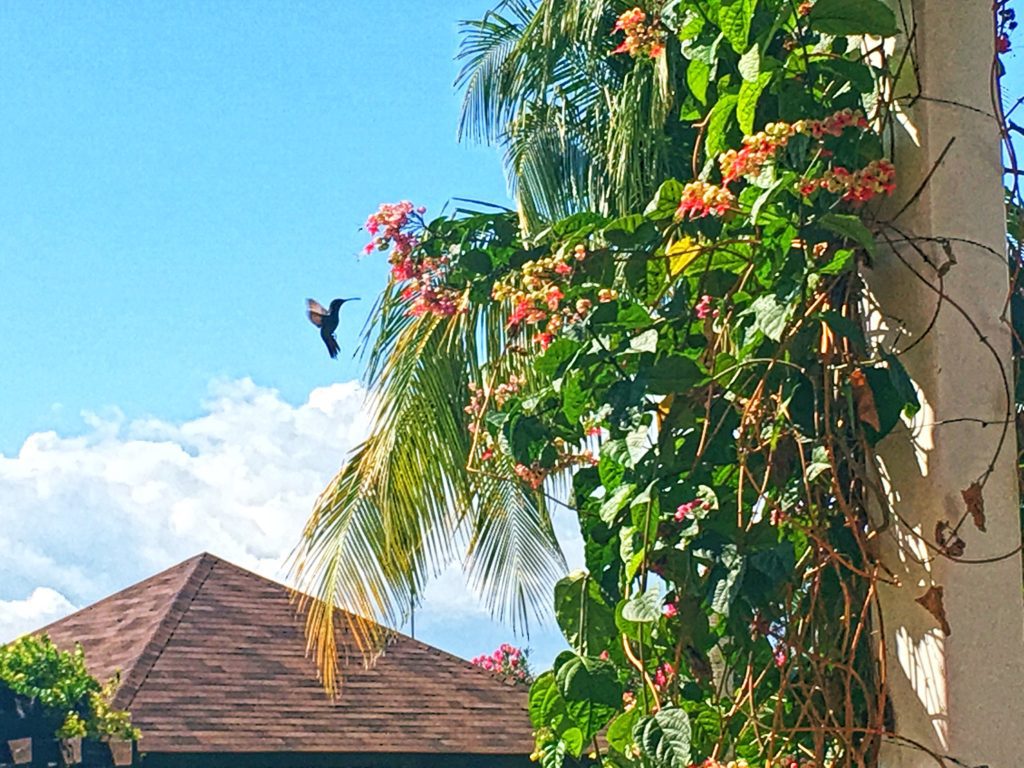 We dined on authentic Dominican cuisine like La Bandera, Tostones, Moro De Habichuelas and more.  Many of the dishes included sweet plantains, stewed goat, chicken, grilled lobster, shrimp, rice, pasta, potatoes and more natural carribbean goodness.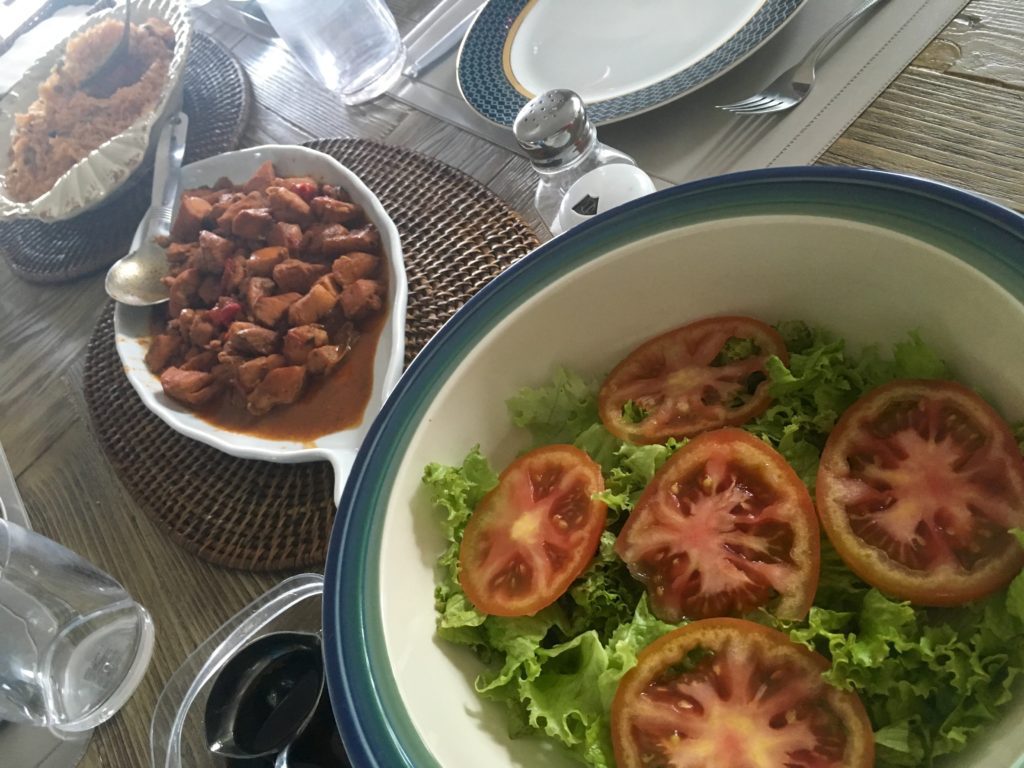 Immersing ourselves in the culture of Dominican Republic was amazingly easy thanks to our hosts onsite – Mariola and Giani.  As the housekeeper/chef on duty and groundskeeper both Mariola and Giani were friendly, patient and extremely helpful in making our stay a memorable one.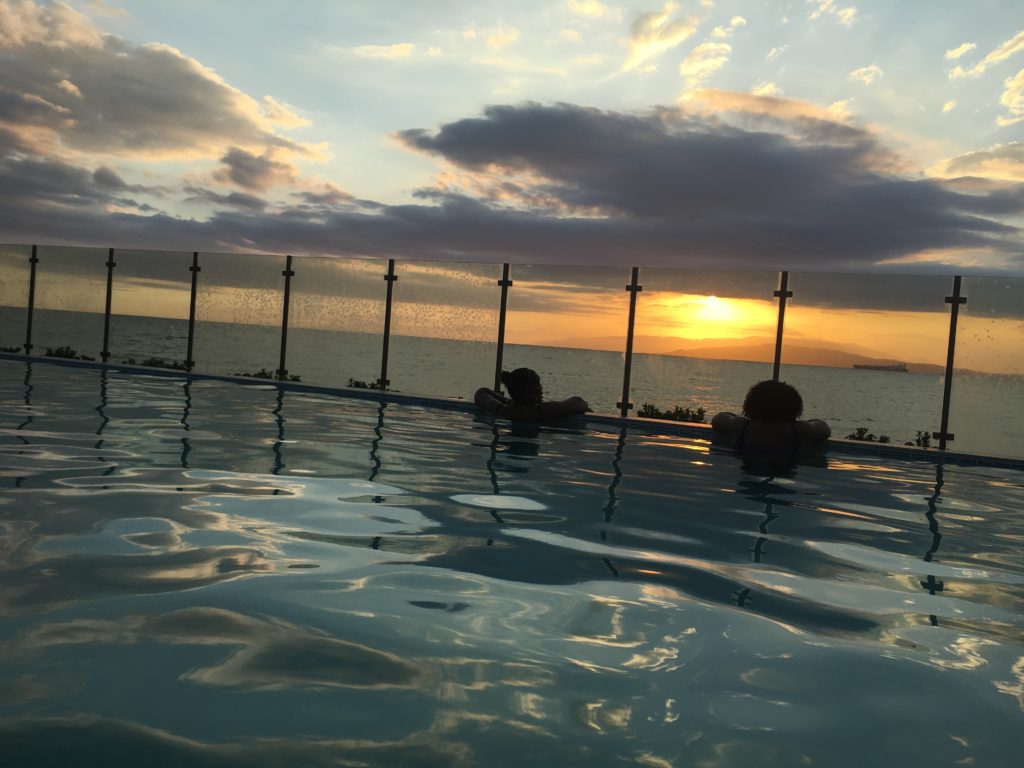 From the cuisine, amazing weather and undeniable scenic views our stay at Linda villa frente a la playa was simply magical and definitely a getaway that I'll never forget.  I'm looking forward to my next visit to Dominican Republic and sharing my favorite discoveries soon.  Interested in having a girlfriend's getaway like this? Sign up and get $20 off your next adventure with airbnb.com today!