The 13th annual New York Chocolate Show, presented by Event International, is the largest show in the United States completely dedicated to chocolate.
Considered the chocolate hub of North America, this show has brought together more than 65 fine chocolate companies who presented a diverse array of fine chocolates and chocolate-inspired products that tantalized the senses of over 12,000 consumers, members of the trade and press.
This year's Chocolate Show also featured book signings by award-winning authors: cooking demonstrations in two culinary theatres featuring renowned chocolatiers and pastry chefs who shared secrets of the trade; a Kid's Zone, dedicated to fun-filled activities for Young chocolate lovers and, a Chocolate Fashion Show!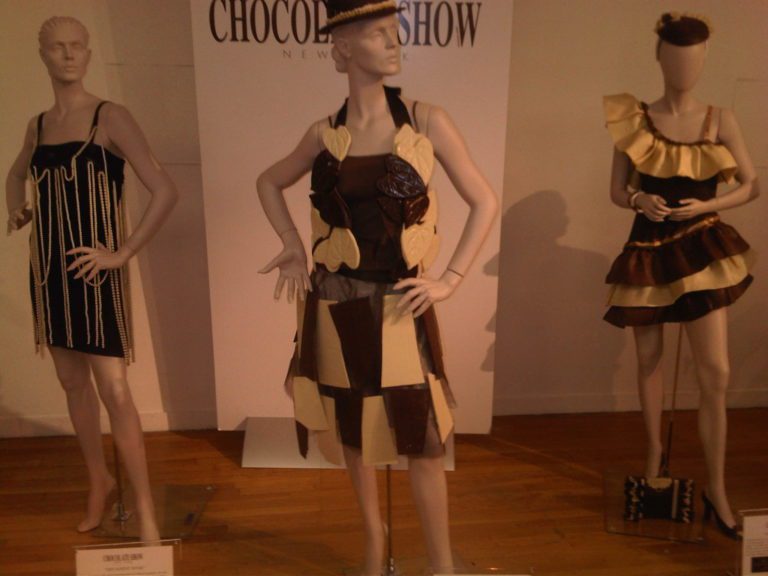 The chocolate samples were plentiful and the fashions were interesting to say the least…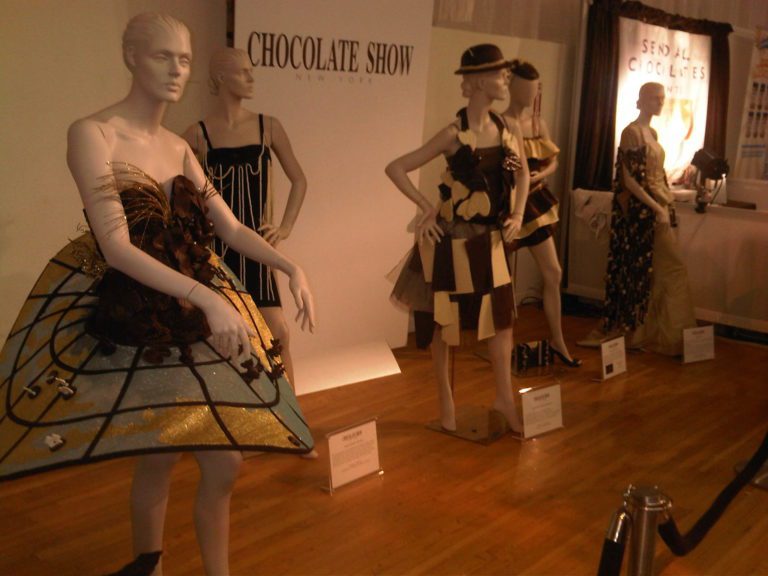 Did you know that every inch of these designs are edible?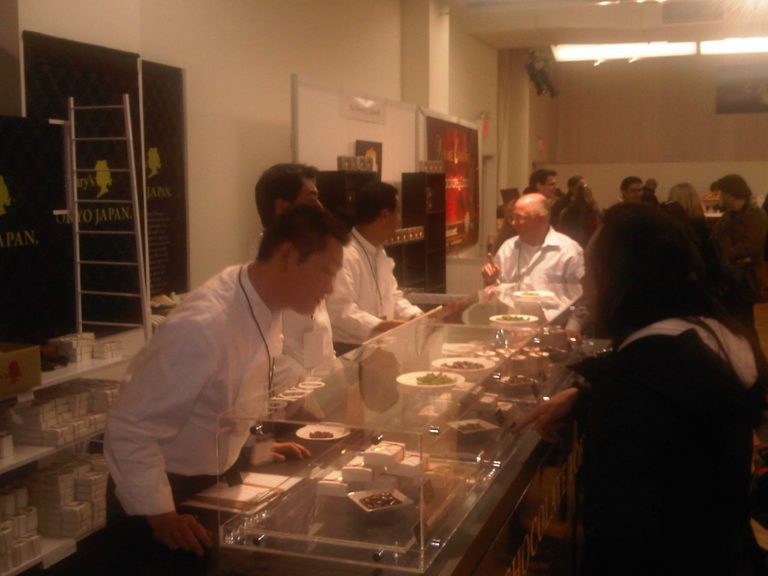 Here are just a few of the chocolatiers from Asia that had rice chocolate, green tea chocolate and more!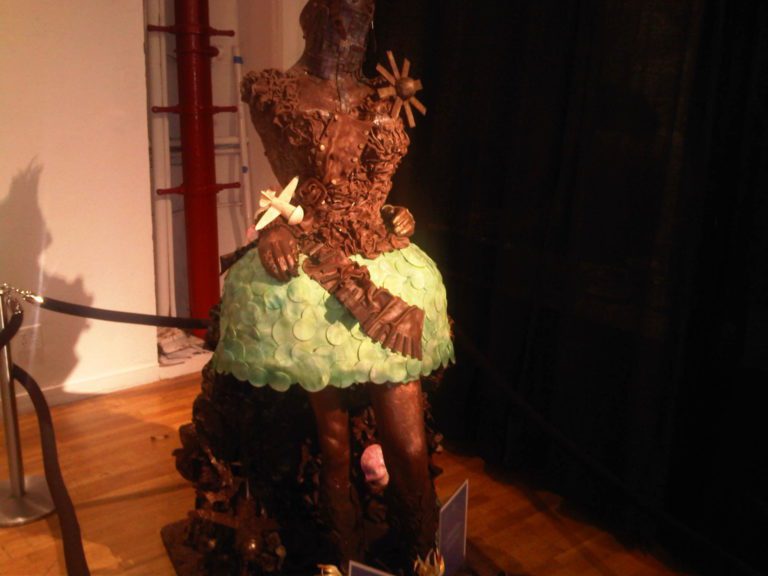 This skirt is a new take on chocolate mint…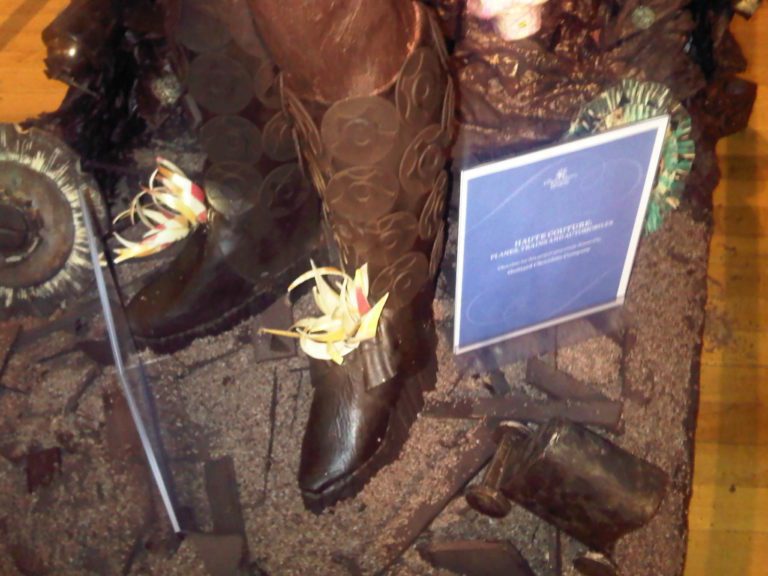 …But the boots sealed the deal on this chocolaty delight!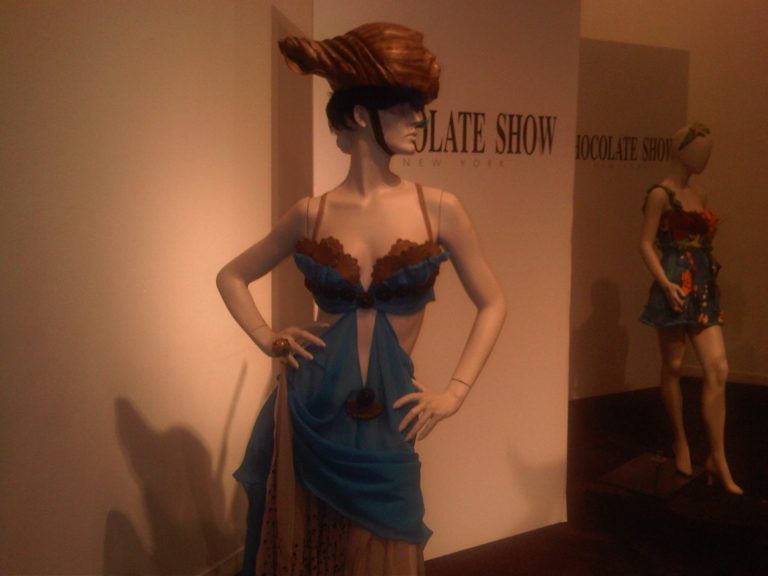 This chocolate sea-shell hat left me shaking my head…in a bad way…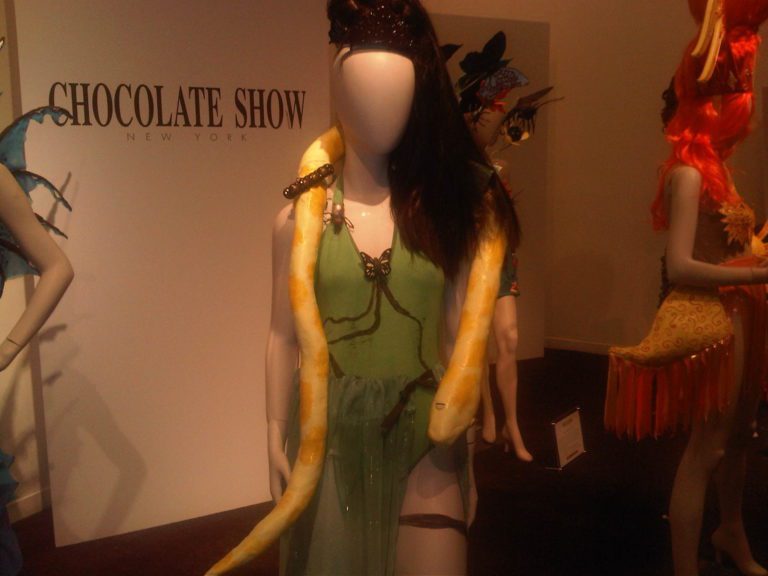 Chocolate A la Brittany Spears "Slave 4 u"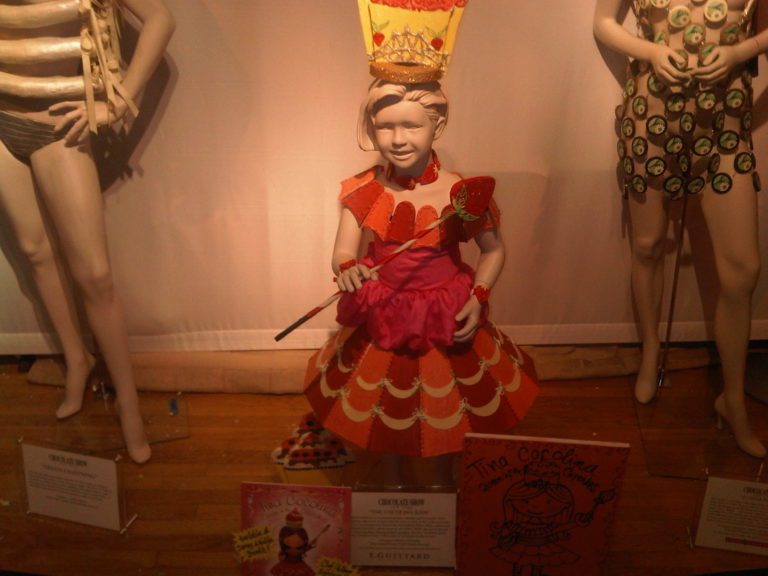 Chocolate fashions for all ages!