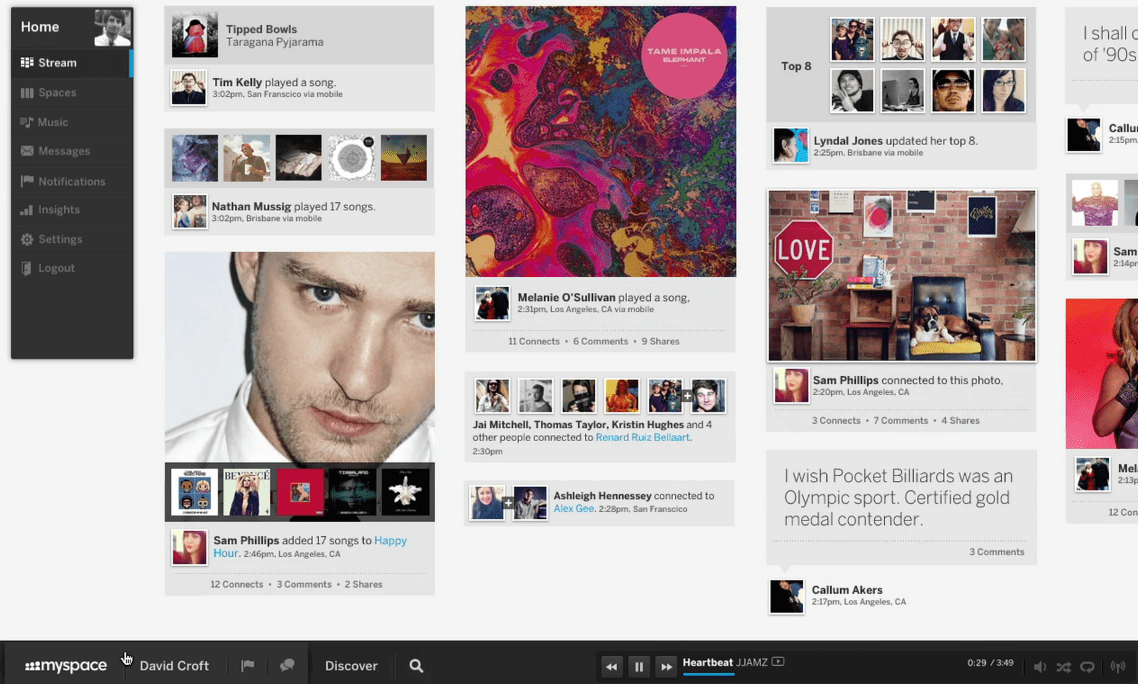 Before Facebook, Instagram and Twitter… there was the social media giant, MySpace.  Boy-bander turned start-up entrepreneur Justin Timberlake has opted to bring MySpace back in lieu of sexy, this time around.  As a major investor, among a group of who bought MySpace  a while back – Timberlake hopes to solidify MySpace with a slight twist as a marketing tool for recording artists.  According to MySpace, it has been redesigned to "revolutionize music marketing."   and has released the following video teaser illustrating many of the changes to come.
Is this really the return of MySpace?  Is it possible, in a world of social media that this once extinct dinosaur could make a successful return? BlackEnterprise.com lists (5) MySpace developments that could make a difference in its' triumphant return below…
•  Visuals Taking a Front Seat
•  Friends List Is Coming Back
•  See Who is Close to You with Affinity
•  Create Playlist on the Fly
•  Emphasis Placed Stats and Analytics
Sounds interesting? Read more at BlackEnterprise.com.