DivasandDorks.com hosted our first ever 'Social Girls Night Out' – Gaming and Social Media Etiquette event Monday in Atlanta, GA. Microsoft of Atlanta sponsored the 'Social Girls Night Out' kick off as a part of their ongoing community outreach initiatives.
For this event we partnered with Microsoft and Windows specifically to reach an audience that has a growing thirst and necessity for technology at an earlier age than any other generation. Girls from ages 10 to 18 showed up to test new phones & gadgets, play girl powered games, and learn about internet safety and social media responsibility & etiquette. It was a fun filled night of education and entertainment just for girls!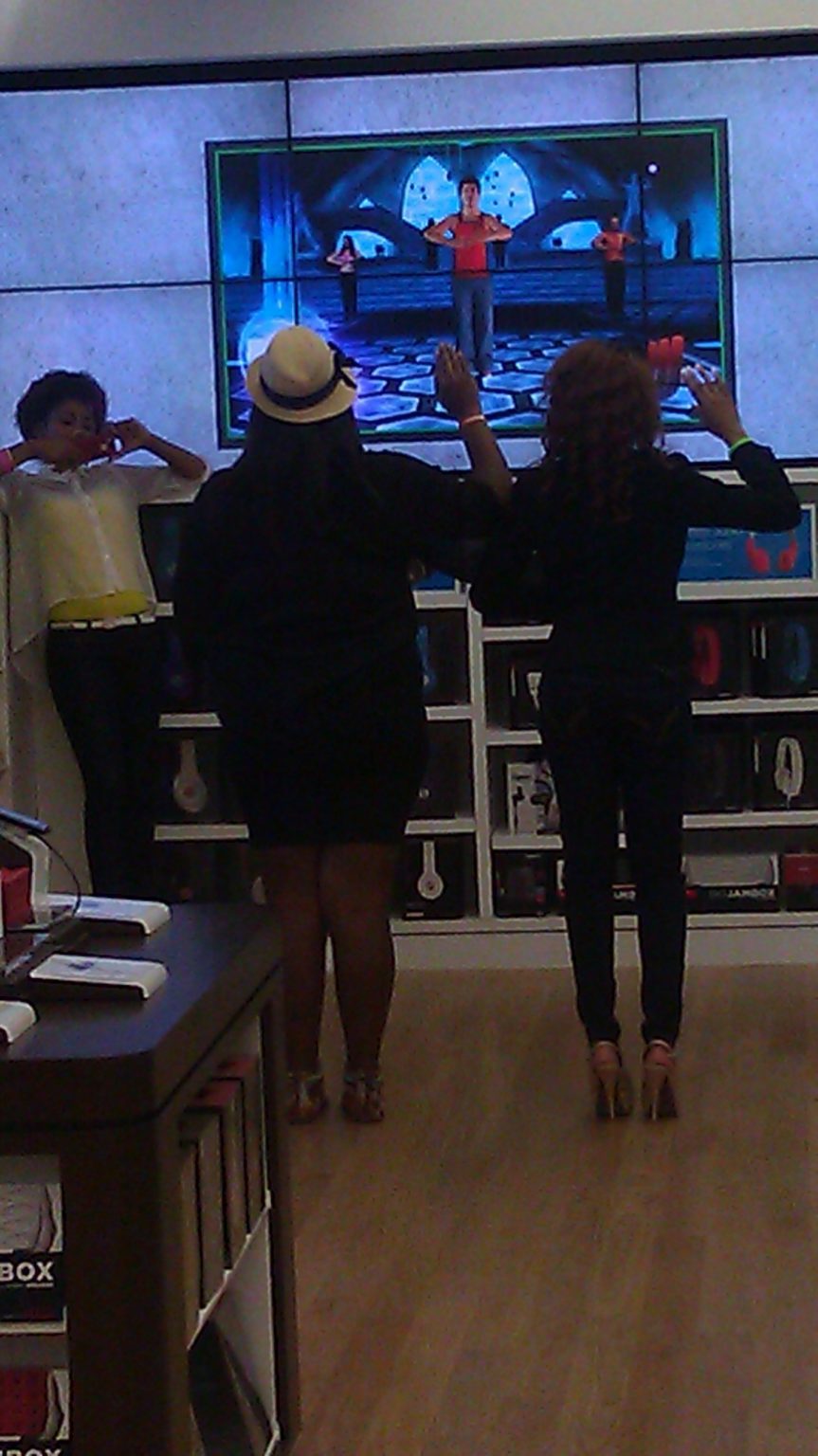 Microsoft techs demonstrated the versatility of Xbox Kinect while giving important tips on how to be safe and protect your privacy on the newest gadgets, games and social media sites.  The 'Bing It On' challenge tested the accuracy and differences of a Google search versus a Bing search.  Cloud 9 Cupcakes came to share mini red velvet cupcakes with gamers & guests.  DJ Zen kept the store filled with a great mix of music perfect for gaming & having fun (Special thank you to her for contributing to such an awesome environment for young women!)  And of course, an assortment of prizes were awarded to lucky drawing winners.  Congrats to Jessica & Candace our Radar 4G and Titan II prize pack winners!
If you missed out on our Atlanta event – don't worry! Social Girls is coming to a city near you. Next stop is Charlotte, North Carolina, followed by D.C., Detroit, New York and more city announcements to come. Knowledge is contagious and we are excited to spread it & create an environment where girls are able to be themselves, discuss social media / cyberbullying and just hang out and have fun! Keep checking DivasandDorks.com for upcoming Social Girls events and locations. Thank you again to our sponsors Microsoft and Windows for their support and dedication!
If you missed Social Girls ATL – here's a peek at what you missed: