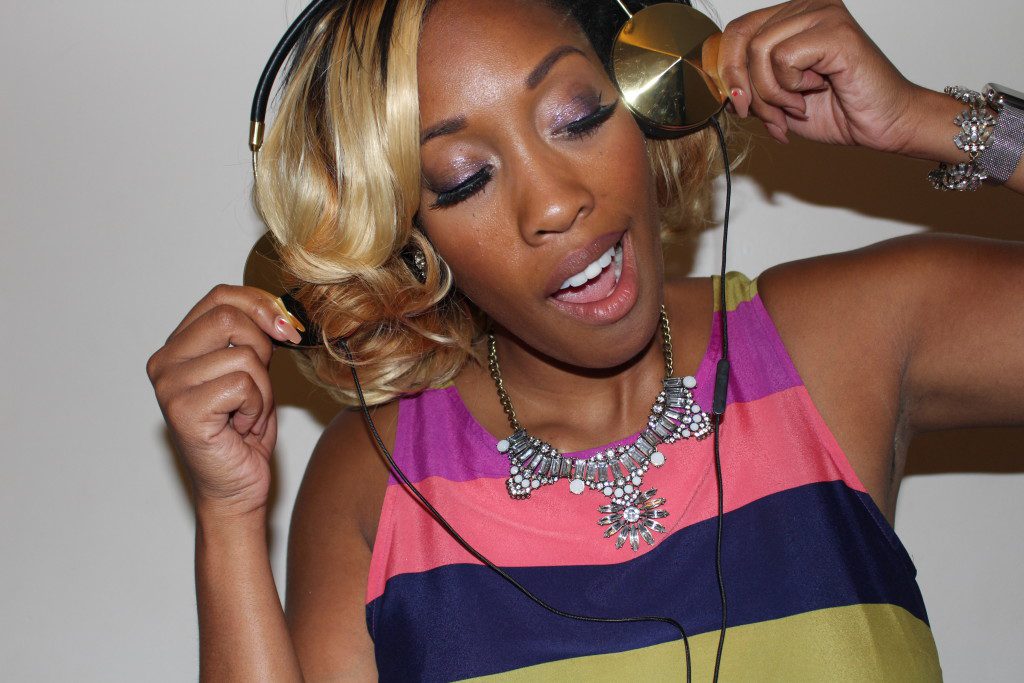 All women have a piece of jewelry or a handbag that severs as their favorite accessory, and I'm excited to introduce to you, your next favorite tech accessory created with you in mind.  As a connoisseur of golden accessories (I was rocking a gold BlackBerry before it was cool…) I've come to enjoy my healthy obsession for everything gold.  So you could imagine my moment of glee to discover the latest in stylish audio accessories from Frends – the Taylor gold headphones.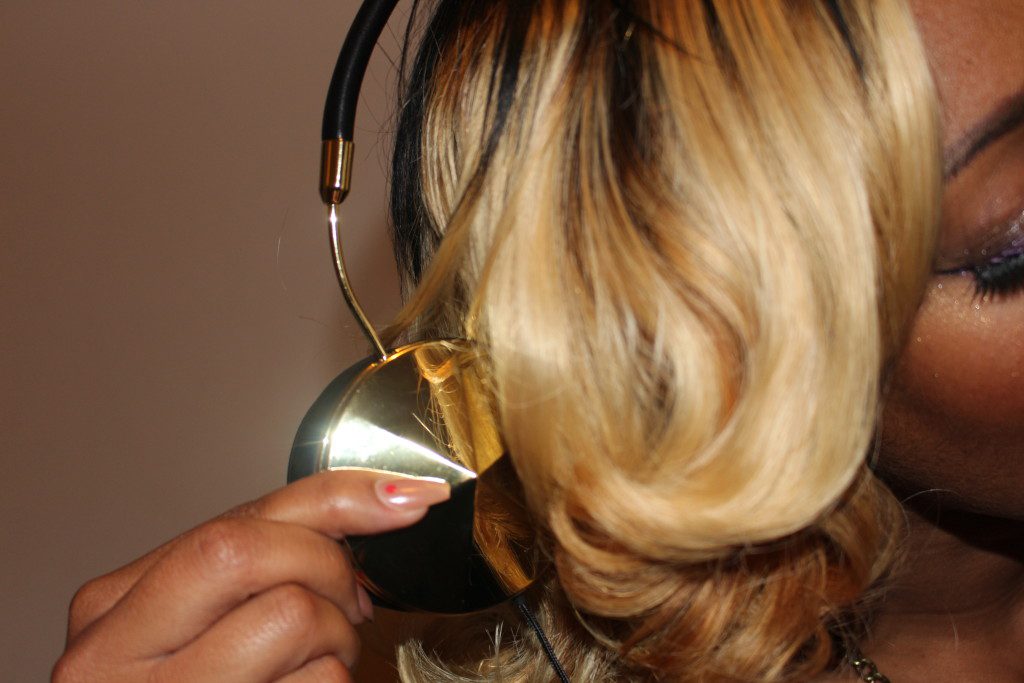 The Style
Right out the box, the Taylor headphones look and feel amazing.  Complete with touches of leather surrounding the headband and ear cushions, the Taylor headphones unveils a new level of style for audiophiles everywhere.  With wearing lux materials, bold finishes, and flirty details found in the Taylor headphones, you can't help but exude personal style. Designed for comfort, the Taylor over-ear memory foam cushions are angled to be painlessly worn with earrings. Sealed internal headband adjustments prevent hair snags too. Personally, the cushions are so soft that I love wearing these headphones on long trips on planes or subway trains. Some headphones can be fashionable but not functional for long wear, but fortunately the Taylor headphones have both the fashion and function you need.  Plus, they're plenty of stylish options (in the form of interchangeable caps) to choose from – so when it comes to style, you can't lose!
The Function
The Frends Taylor headphones are made to work with most devices however functionality may vary by product. The 3.5mm cable on the headphones are fully compatible with smartphones, mp3 players, tablets, computers and more. Using the in-line remote/mic is compatible with all Apple iOS devices but varies with other brands or products. The 3-button in-line microphone and controller lets you effortlessly switch between listening to your favorite song and taking a call from your BFF too.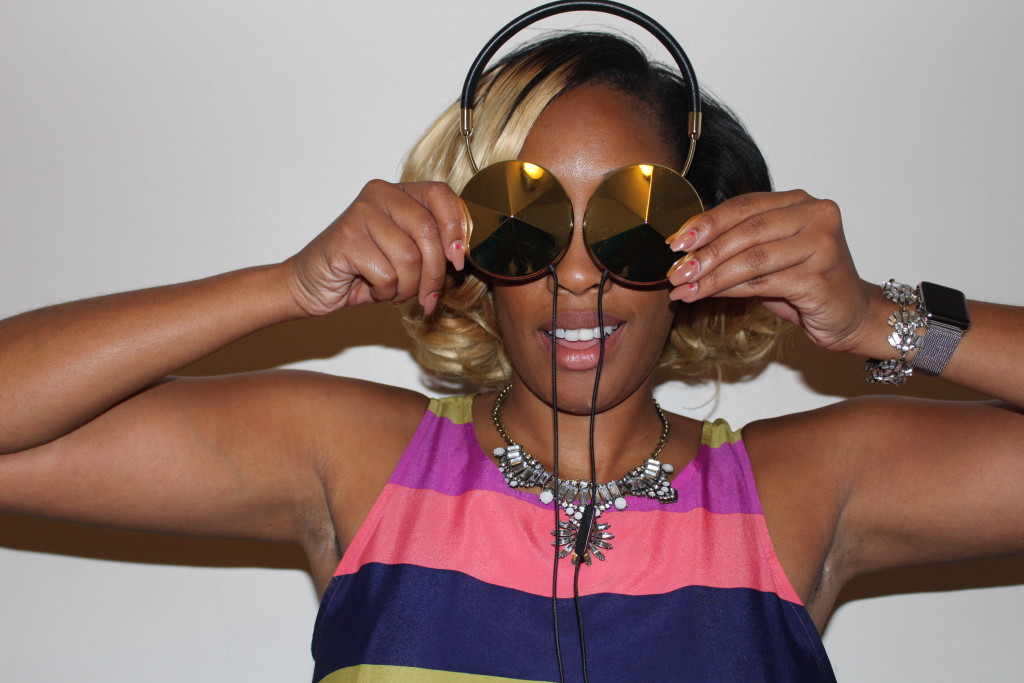 The Sound
Sometimes, you can find headphones that look good but sound like crap.  With the Frends brand of headphones and earbuds, you don't even have to think about that problem. If you're looking for headphones that sound just as good as they look, the Taylor headphones are for you! the Frends premium balanced acoustics bring to life every note of a song and word in your conversation.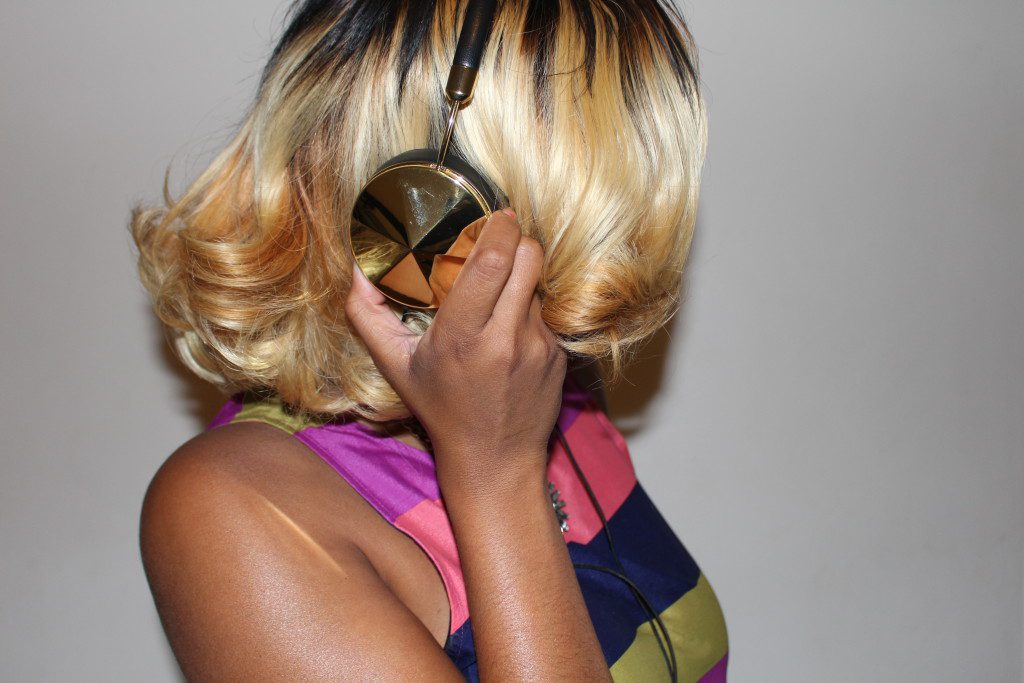 The Conclusion
The first thing that you notice about these headphones is that they scream FASHION! How great looking are these headphones?!? Owning a pair of Frends headphones can take any fashion moment to a whole new level.  They're fashionable, functional and are hands down my new favorite accessory ever! And just in case you're not a fan of wearing gold and black all the time, there are plenty of stylish cap options that can transform your Taylor headphones to match any outfit or style that you can imagine. They're definitely the most stylish headphone accessory you can own and I'm a huge fan of my new Frends and once you wear a pair, you will be too!
If you want to buy a pair of Frends Taylor headphones ($199.95) of your own, you can check them out on wearefrends.com.
Comments