DISCLOSURE: I've teamed up with Consumer Reports and am proud to be one of their paid brand ambassadors; my personal opinions do not necessarily reflect those of Consumer Reports.
When was the last time you thought about making serious strides towards planning your financial future?    With so many changes in interest rates, politics and today's economical climate, now is a great time to take a hard look at your finances and discover how today's new retirement rules can make a huge difference in your money matters tomorrow.  Consumer Reports' recent feature on retirement planning will help you prepare for your future.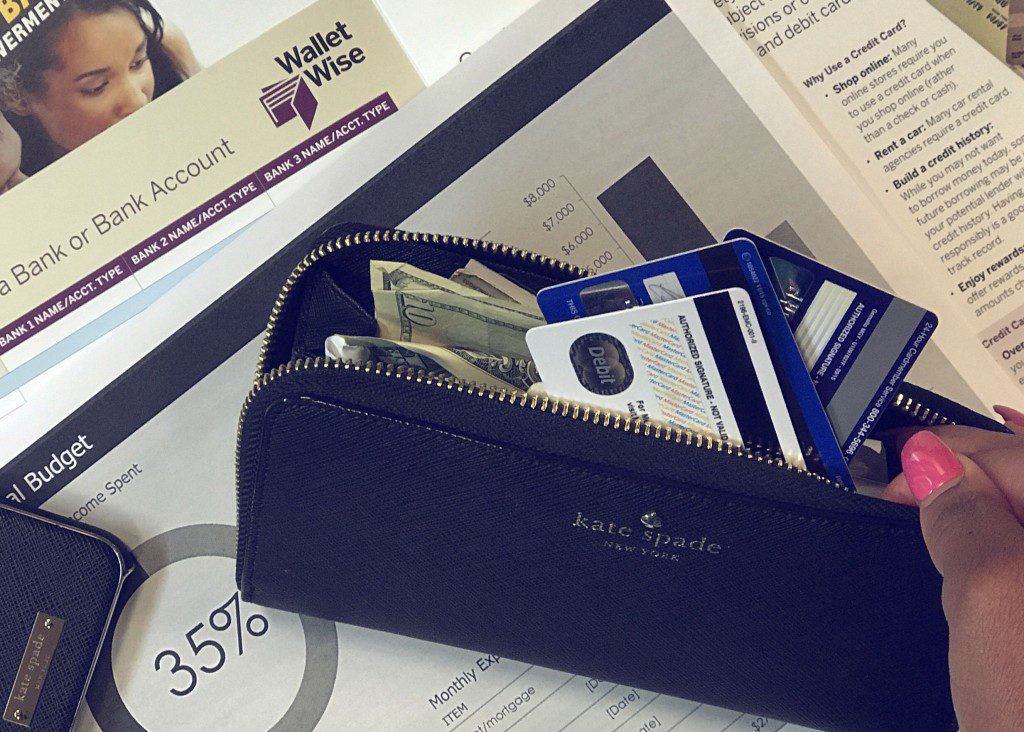 With the new year quickly approaching, many of my friends and family are discussing plans and intentions for growth in 2017.  Recently, my brother and I were discussing how we have to plan our financial future a little bit different than our parents and grandparents did. Back in the day, our parents and grandparents working in the '60s, '70s, and early '80s, probably thought retirement would be the traditional life-of-leisure kind. In 1983, 56% of American workers—and 80% of those making $20,000 or more—could expect an employer-provided pension, according to the Social Security Administration.  But today, things have changed – drastically.  Only a quarter of Americans working today have the security of a pension, according to the U.S. Bureau of Labor Statistics.  Everything you thought you knew about retirement has changed.  Have you wondered how much you actually need to save by now in order to have the same lifestyle in retirement?  Find out HERE.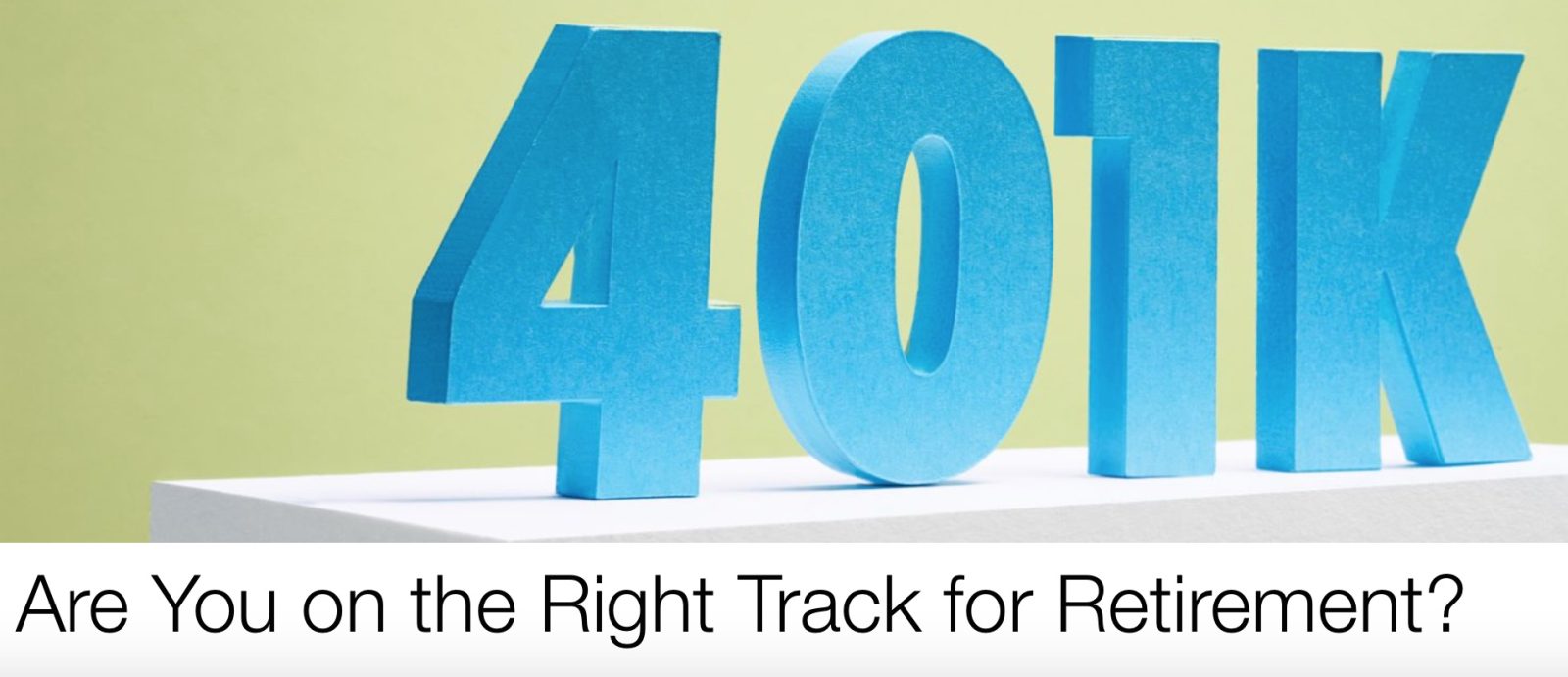 So what does this mean for you?  Many of us have spent years trying to figure out how to manage our 401(k) plans, making money errors along the way, such as choosing high-fee investments or prematurely withdrawing money. Discover five 401(k) mistakes you can't afford to keep on making.  2017 should be all about making smarter money choices.  Millennials now more than ever before, have the knowledge and education available to make good on earlier mistakes.  Want to know get better insight on proper retirement planning and how it could work for you?  Take the Consumer Reports Retirement Planning Quiz HERE.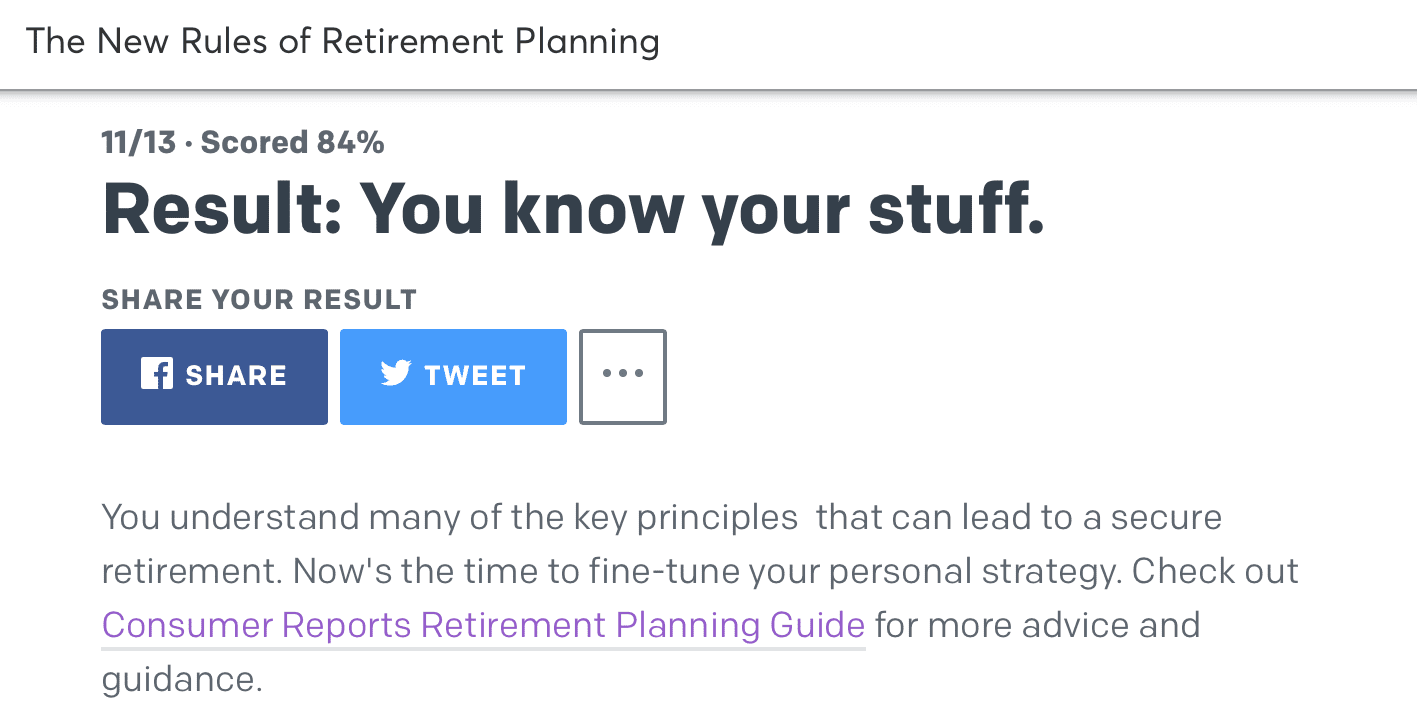 To learn more, visit Consumer Reports Retirement Planning Guide for expert advice on all the elements that contribute to a good retirement: saving and investing; planning; maintaining your health; identifying activities and work to suit you; and, of course, being a savvy consumer.
Consumer Reports' mission is to empower consumers and their families to make informed choices every day – all year round.  Consumer Reports is a nonprofit, independent organization that relies on your support. Most people don't realize that subscriptions alone don't cover the full cost of Consumer Reports product testing and research work. Support CR today (until December 31, 2016) and your tax-deductible contribution will be matched, dollar for dollar, up to $30,000 by two generous donors. Your contribution will allow us to continue to provide hard-working families and all consumers with the information to make the best buying decisions, protect your health and safety, and hold businesses and government accountable.

Comments