Twitter is celebrating it's 5th Birthday this week! (*YAY*)  AND if you're not on Twitter yet, and still contemplating the pros and cons, trust me hundreds of millions of current Twitter users, (including myself @DivasandDorks) can't be wrong…just join already!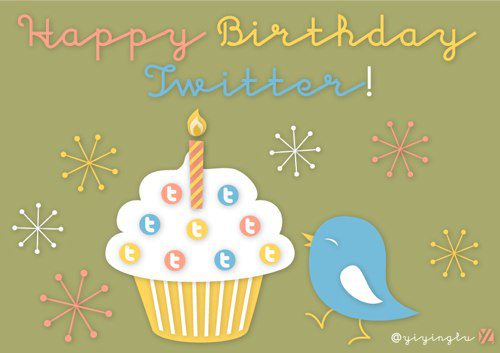 That's right, five years ago Twitter co-founder Jack Dorsey sent out a Tweet that would start a revolution…(not really) and would change the way we instantly communicate with friends and family.
In celebration of its fifth birthday, Twitter has launched a new website and a new video featuring some of its most prominent users.
Twitter employees have started tweeting links to discover.twitter.com, a website that features 16 different users from a variety of backgrounds, including entertainment, political, business and even astronautics. The list includes tennis star Serena Williams, Virgin Group founder Richard Branson, rapper Snoop Dogg, U.S. Speaker of the House John Boehner and astronaut Paolo Nespoli, among other recognizable celebrities and institutions.
Along with the launch of the new Discover Twitter website, the social media company has also unveiled a new YouTube video in which the 16 featured tweeters discuss who they follow and what value Twitter brings their lives. With interviews featuring everyone from Secretary of State Hillary Clinton to UFC President Dana White, the video is certain to go viral.
SEE IT HERE FIRST!