If there's one show I look forward to witnessing every season, it has to be the DVF collection by Diane Von Furstenburg herself.  Always filled with statement pieces for the everyday woman, this collection houses much much than the iconic wrap dress – and that's where the anticipation builds year after year.  Who knew this season's off-site show would house such stylish moments with gingham, the legendary Pat McGrath, fashion's newest "IT-GIRL" Kendall Jenner and fashion icon Naomi Campbell.
My DVF fashion fun began hours before the show with lead stylist Orlando Pita (for CHI Haircare) & Beauty Guru Pat McGrath.  Throughout the sea of beautiful models laughing, snapping selfies and getting their finishing touches on hair, nails and makeup – a commanding, yet motherly  voice arises "Orlando, Orlando!"  and in walks Diane Von Furstenburg herself.
After a few moments of praise, Diane and her team rushed to the the runway in preparation for the show rehearsal.  One by one, the models dressed in bright and bold golds, blues and greens walked the runway for final approval before the big show.
Once the show began, everyone was all abuzz about Kendall Jenner walking in the show, but it wasn't until the showstopper herself – Naomi Campbell walked the runway that upped the anti on what could be considered a great Spring show.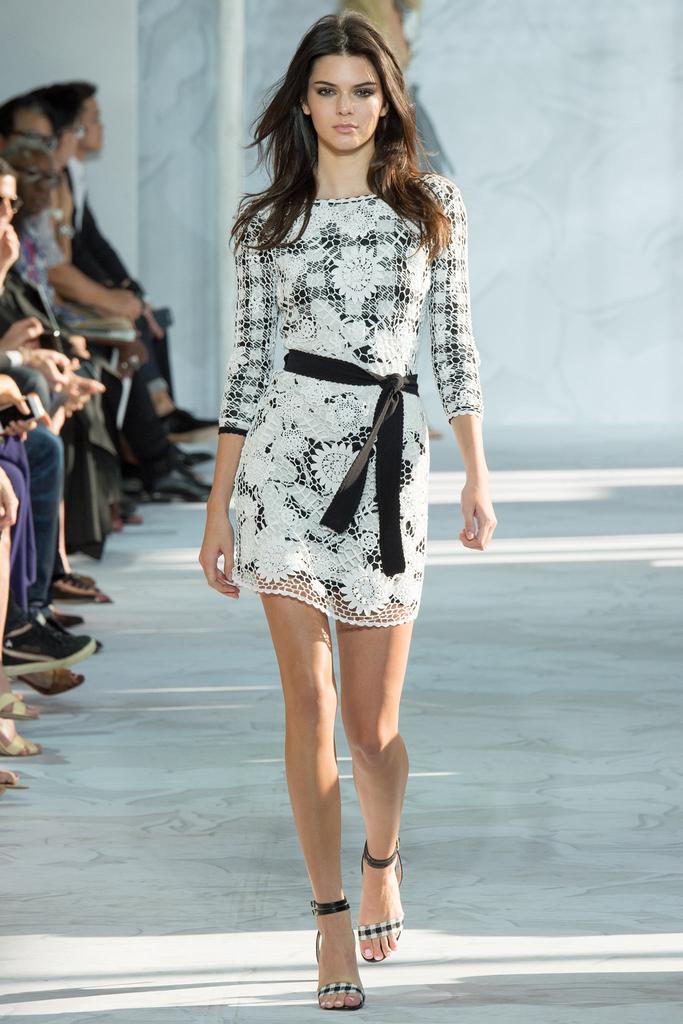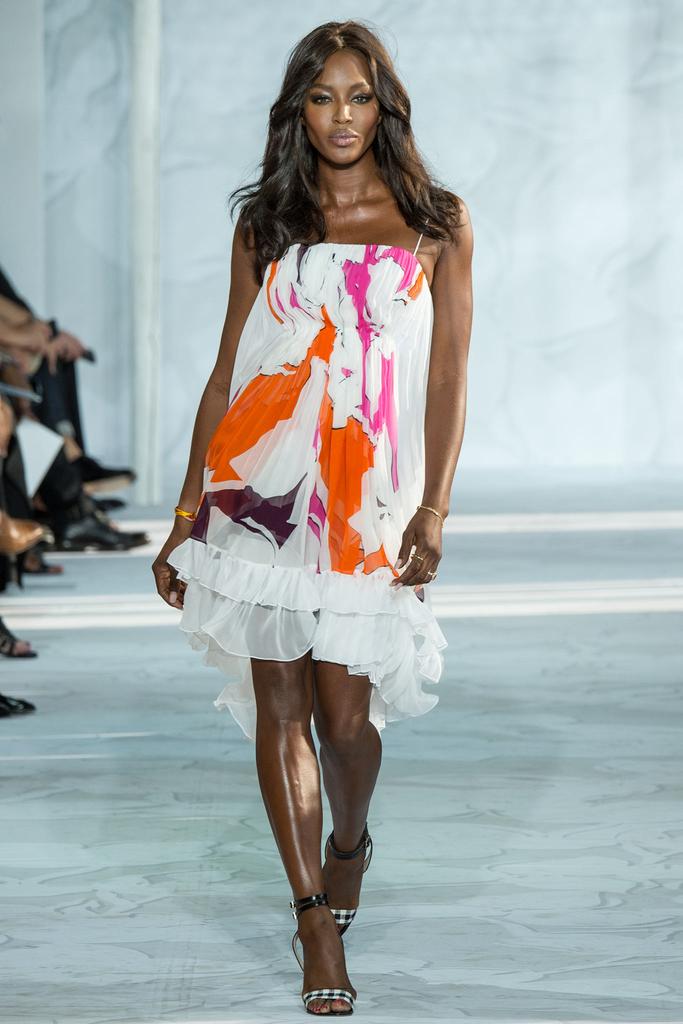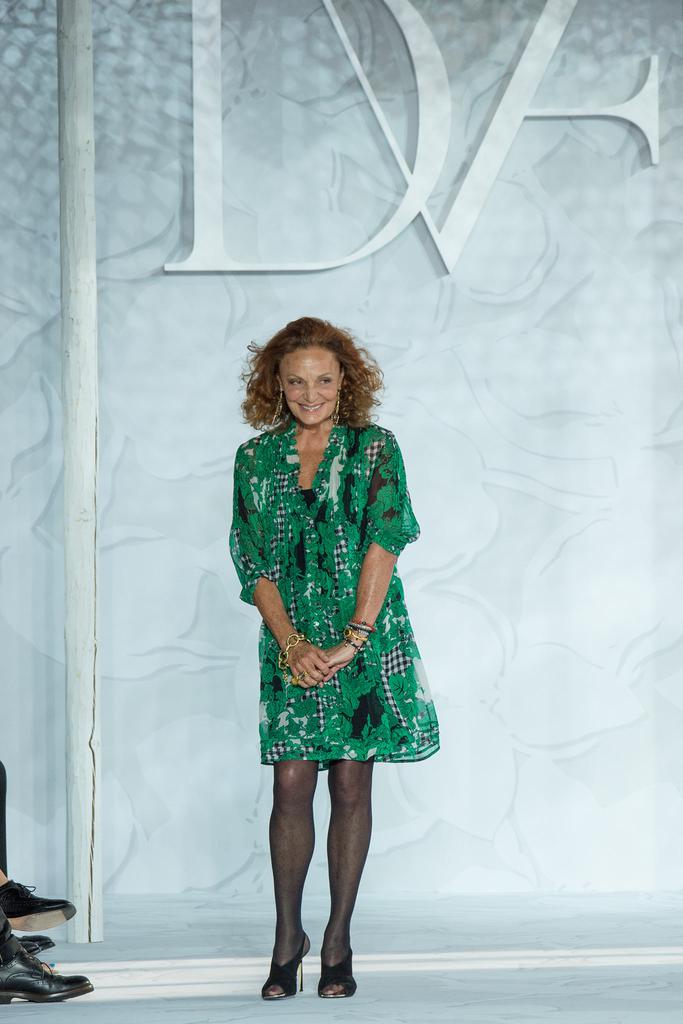 Filled with bra tops, baby doll dresses and plenty of leg-worthy frocks to go around, this DVF collection is definitely more vacation friendly than office friendly, but hey that's what makes DVF so great right?  I mean, we have more than enough wrap dresses to go around so this collection is a welcomed suite of fun fashions for any woman to enjoy next spring!
Check out more looks from the DVF Spring 2015 collection below.
What do you think?  Do you love the collection, adore Naomi Campbell or think Kendall Jenner looked stellar?  Share your thoughts below.
Comments