Did you know 60,000,0000 people in North America will lose, damage or have their phone stolen this year. That is over 164,000 per day or 114 every minute or nearly 2 every second.
Content and/or other value provided by our partner, Asurion.
According to mobile device technology protection expert Asurion, 50 percent of loss, thef or damage claims occur within the first 6 months of activating a new phone. That number jumps to 80 percent within the first 12 months.  We've all been there, or know someone that has.  You get a new phone or tablet, it gets broken or stolen and without insurance, you're stuck buying a new gadget completely out of pocket!  In case you didn't know without insurance you'll have to pay full retail price to replace that mobile device. (In the case of an iPhone4S, that can cost more than $700.)  The best and easiest way to have peace of mind and to protect your phone is to purchase insurance from your wireless carrier when buying your phone or within 30 days of activation.  If you haven't yet, check with your service provided to see if they offer open enrollment for insurance for your device.
The complete Asurion protection package, available through most wireless companies, empowers you with the apps and services that put you in the driver's seat – everything you need for complete peace of mind so you can enjoy using your smartphone. You'll rest easy knowing you're protected with Asurion, whether you need technology to secure your data privacy against growing mobile threats, need a device expert who's just a call or click away, or coverage to replace your phone as quickly as the next day.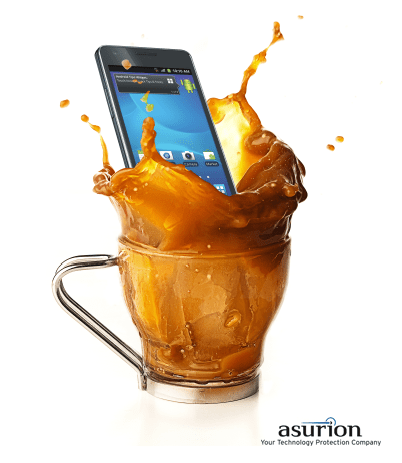 Here are a few tips to help keep your smartphone safeguarded this summer:
• A good case or silicone protector can help protect the back and sides against scratches and
provide some impact protection.
• A transparent film screen protector can prevent the screen from scratching and can also help
remove glare.
• A growing number of waterproof cases are on the market designed to protect phones when
submerged in water for a limited amount of time.
• Purchase cell phone insurance to protect your investment and stay connected with children.
Many wireless carriers now offer Asurion's downloadable application that can remotely locate,
lock or wipe a phone, along with the insurance coverage.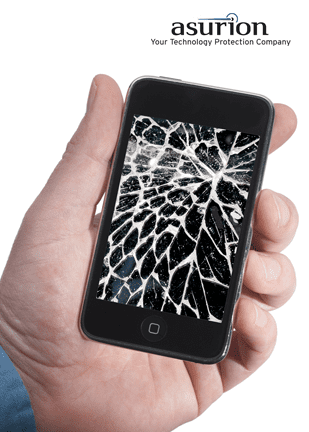 Have you had a mobile mishap that you wish insurance would've covered?  Accidental phone drowning, shattered screen or worse? Share your mobile mishap below for a chance to win a $50 giftcard from DivasandDorks & Asurion Insurance.