Who says a slick-looking phone has to cost $199.99 or more??
The Samsung Solstice II from AT&T is a great smartphone-like handset with the SamsungTouchWIZ user interface skin running on top of the operating system. It features a QWERTY side-sliding keyboard, a 3-inch WQVGA (240×400 pixels) touchscreen display, a 2-megapixel camera, 7.2Mbps HSDPA connectivity, GPS navigation, Bluetooth 2.1 and a microSD memory card slot for expansion.
Some other features include AT&T Social Net, AT&T Navigator, and AT&T Music and Radio. It's only $29.99 with a 2-year contract – (sounds like a Christmas gift to me!)
Its available today at www.att.com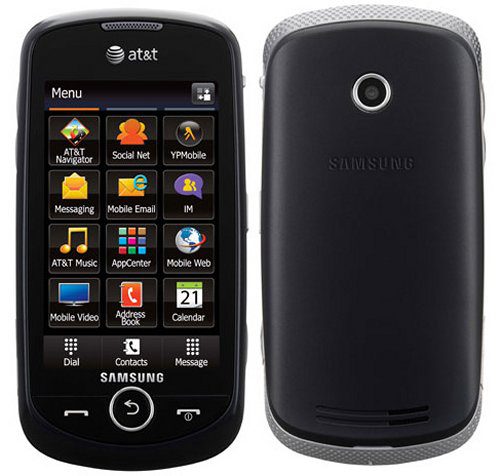 .