In June, we showed you the official trailer for the  JOBS film (the one based on Walter Isaacson's biography) that is coming out next month. But now the follow up trailer went straight to the JOBS film Instagram.
JOBS Film on Instagram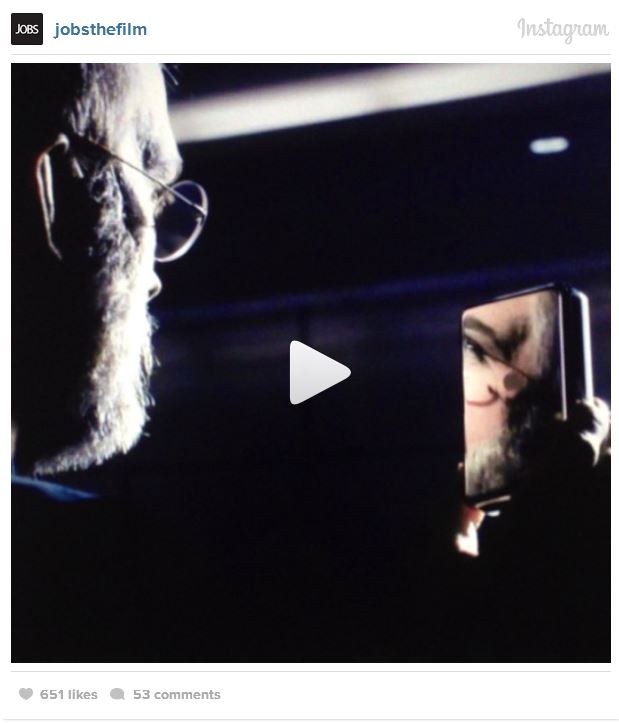 A 15 second Instagram video, the JOBS trailer has Steve Jobs (Ashton Kutcher) saying a couple of lines from Jobs' iconic "Think Different" commercial.
"Here's to the crazy ones, the misfits, the rebels. Because the people who are crazy enough to think they can change the world are the ones who do."
Steve Jobs Film's Second Trailer
It only takes one person to start a revolution! Check out this 15sec #JobsInstagramTrailer & SHARE it to inspire your friends! See #JobsMovie in theaters, 8/16.
What do you think of official trailers going straight to social media? Is YouTube not the "it" video site anymore?  Is 15 seconds enough to grab your customers/ readers/ clients attention?