So you didn't get that shiny new tablet under the tree that you hoped for….WHO CARES!  You could be the owner of the hottest new tablet to hit the market in less than 60 days…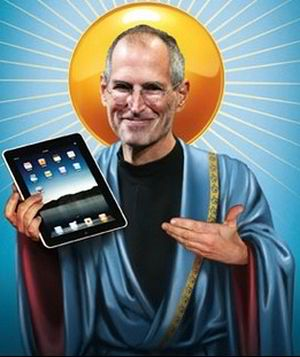 Rumor has it Apple will release the iPad 3 on February 24, 2012 in honor of Steve Jobs' birthday. Asian manufacturers are apparently working up a sweat trying to prepare the third-generation iPad for that date. If true, we're just two months away from a shiny new iPad.
February 24th is slightly under one year after the iPad 2 was released (remember this?), and the iPad 2 was released slightly under one year after the first iPad was released. The iPad 3 could be the most challenging of them all to manufacture since recent reports suggest it will have a high-resolution 2048 x 1536 retina display. Such a large display would require additional processing power and would ultimately slow down production speeds, so manufacturers have a pretty demanding task ahead of them.
It's also rumored that the iPad 3 will be a direct competitor of the Samsung Galaxy Tab 8.9 and other "smaller" tablets currently taking consumers by storm.
With a third iPad already just around the corner, Apple is looking to maintain its strong lead in the tablet arena. Plus with a launch on Steve Jobs' birthday, who was more than likely involved in the iPad 3?s development, expectations are higher than ever.