With the once a year discovery that winter is gone and the sun is here to stay brings three thoughts…
1.  "Time to get this body swimsuit ready."
2.  "I better schedule a pedicure appointment immediately."
3.  "It's time to find more, fabulous everyday sundresses but which dress is right for me?"
It's on everyone's mind, so don't feel bad.  It's especially difficult to find the right dress that accentuates your body type.  Trust us, there are some dresses out there that doesn't belong on anyone's body and we're going to help you avoid that mistake by highlighting our D&D approved sundresses for most body types below.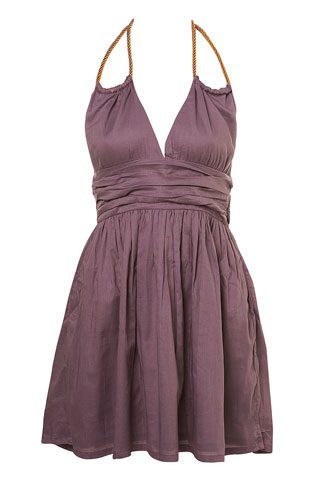 Top Heavy. Here's Kate Moss for Topshop Halter Sundress for my girls up top that'll accentuate your curves without exploiting them.  This cotton lilac dress is perfect for a "day out" brunching with the girls or at the part.
—————————————————————————————-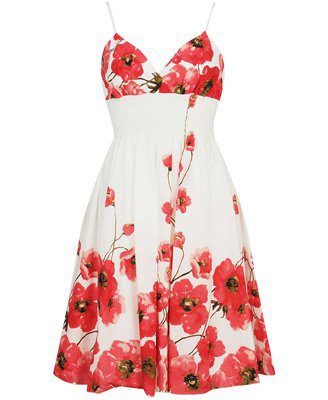 Tomboy body. Your body type need extra attention to over-enhance your feminity and this dress does just that.  The florally-embellished neckline and spaghetti straps highlights a bustline while the mid-center cut defines curves.
—————————————————————————————-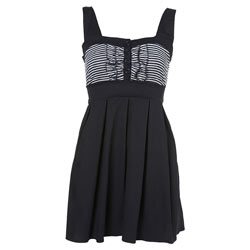 Bottom Heavy.  If you're trying to hide the junk in your trunk, this is the perfect spring dress for you.  The top roughing and details accentuates your top half while the bottom hides…well, your bottom.
—————————————————————————————-
We believe that fashion isn't just for the runway models and that everyone deserves to look fabolous each and every day!  There's always something out there perfect for everybody type, you just have to take the time and know what works for you.  Now that you have a little ammunition – we look forward to seeing you gals out there 'killin em' in your sundresses!