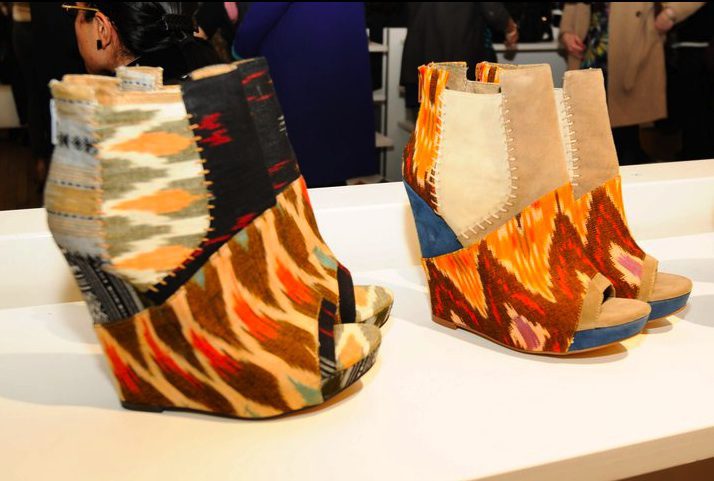 Last month, the Aldo Soho (NY) was packed with bloggers, fashionistas and more!  Hosted by Elle Creative Director – Joe Zee, shoe-lovers were treated by a preview and exclusive shopping event highlighting the latest Julian Louie for Aldo Shoes collaboration!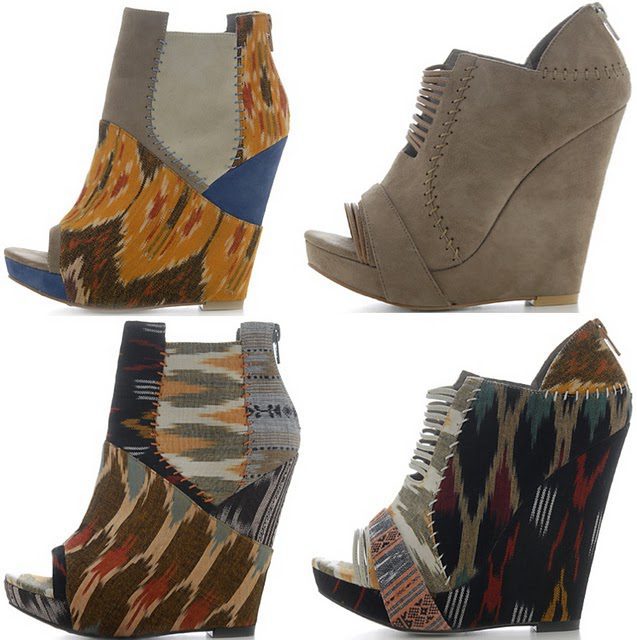 After Aldo's International Fashion Week SS11 collaboration with New York name-to-know, Julian Louie, was a hit – it sent editors, bloggers and customers into a tweeting/posting frenzy with love for Julian's designs. This partnership birthed a shoe collection not for the faint of heart.  Filled with tribal art and prints, these shoes are on the pulse of the trend this season and these wedges take tribal to the extreme!  The architectural design takes heights to a new level (boasting more than a 4″ wedge heel).  With these ethnic-chic pumps, you always get the most out of your fashion dress looks.
CAUTION:  These are for the bold fashionista and lover of tribal-inspired shoes!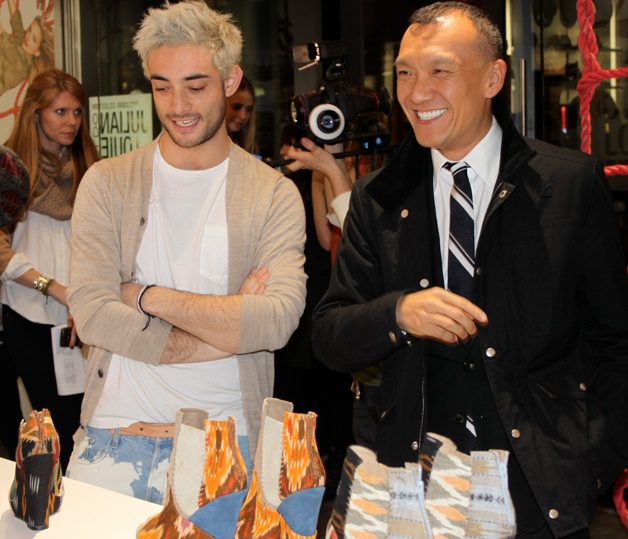 Elle Creative Director – Joe Zee and designer Julian Louie in awe of the Julian Louie designs.
Catch a peek into the world that is Julian Louie for ALDO…
Can't find your favorite Julian Louie in stores?  Check them out online at ALDOShoes.com.