It's a little known fact, but "Cuffing Season" is almost here. What is "Cuffing Season" you ask? Everyone knows what cuffing season is (that is, unless you're apart of the AARP community or married…and even some married people are well aware of the cuffing season to come.)  If you're in the market and ready to date, then you know cuffing Season is that seasonal time of the year where singles (or newly singles) seek companionship for the cold winter months.  Or according to UrbanDictionary.com cuffing season is defined as…
1.  Cuffing Season:  During the Fall and Winter months people who would normally rather be single or promiscuous find themselves along with the rest of the world desiring to be "Cuffed" or tied down by a serious relationship. The cold weather and prolonged indoor activity causes singles to become lonely and desperate to be cuffed.
Did you know there's even a cuffing season schedule?  If you snooze, you loose!  We're well into pre-draft workouts and you haven't even prepared yourself yet.  Check out the full "cuffing season" schedule and get yourself prepped to get into the dating game. (check out this funny meme floating around the internet below.)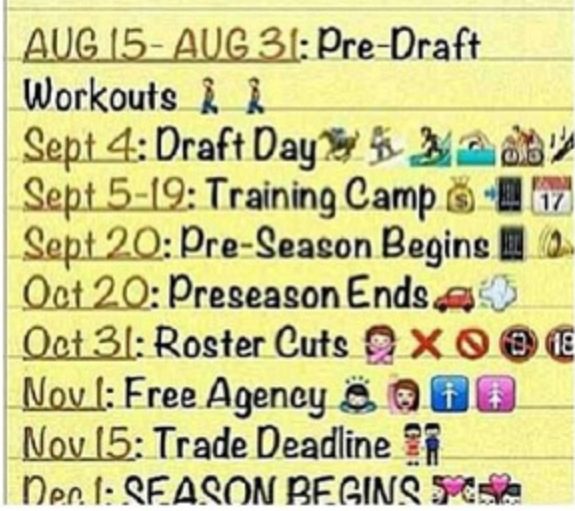 So how does one get "cuffed"?  After sharing a comical conversation with my girlfriends, we've comprised a list of the best dating apps to get you trained and ready for a season of love below.
Coffee Meets Bagel (Free)
Coffee Meets Bagel takes a different approach to online dating. Instead of offering up a buffet of potential matches, CMB simply offers one person each day. You can either "like" or "ignore", but if both parties like each other they're routed to use the IM system within the app, meaning that users can get their chat on and coordinate meeting up for coffee, bagels or more.  Available on iOS (iTunes store) and Android (Google Play).
MELD (Free)
MELD App is a dating mobile app designed exquisitely for the black professional. It aims to connect and to bring together sophisticated single black professionals on one platform for romantic discovery.  MELD is different from other apps because it requires users to sign up via both LinkedIn and Facebook. MELD never shares or posts anything on its users' profiles. The combination of both LinkedIn and Facebook enhances the quality of profiles and adds an increased layer of trust. MELD is targeting people who are interested in the finer things in life, beyond just hook-ups.  Available on iOS (iTunes store).
TINDER (Free)
Tinder is the fun way to connect with new and interesting people around you. Using Facebook profiles, Tinder gathers users' basic information and analyzes users' social graph to match potential candidates who are most likely to be compatible based on geographical location, number of mutual friends and common interests. Based on the results of potential candidates, the app allows the user to anonymously like or pass them by swiping or tapping. If two users like each other then it results in a "match" and Tinder introduces the two users and opens a chat.  Available on iOS (iTunes store) and Android (Google Play).
Plenty of Fish (Free)
Singles on the POF free online dating app exchange more than 200 million messages a week, that's more than all other dating apps combined! With over 80 million singles, the POF free online dating app is the world's largest dating app!  Unlike other paid online dating apps like Match.com and Zoosk, POF will help you find your match for free as part of the world's largest dating app. Over 60,000 new singles join every day, 3,000,000 dates happen every month and 1,000,000+ relationships happen every year!  Available on iOS (iTunes store) and Android (Google Play).
Have you friend any of these apps lately?  Are you looking to get cuffed this season?  Share your thoughts (or favorite dating apps) below.
Comments