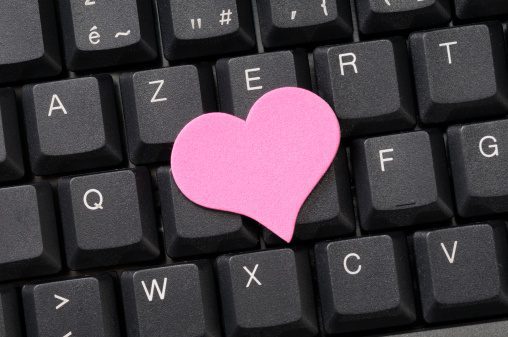 Browsing for love in all the wrong places? Perhaps you need Steve Harvey's help. The TV host and personality has teamed up with Match.com to provide a unique dating experience for singles looking for the real thing, baby. The new online dating platform, calledDelightful, is aimed at relationship-minded singles — or as the slogan puts it, "find love and keep it."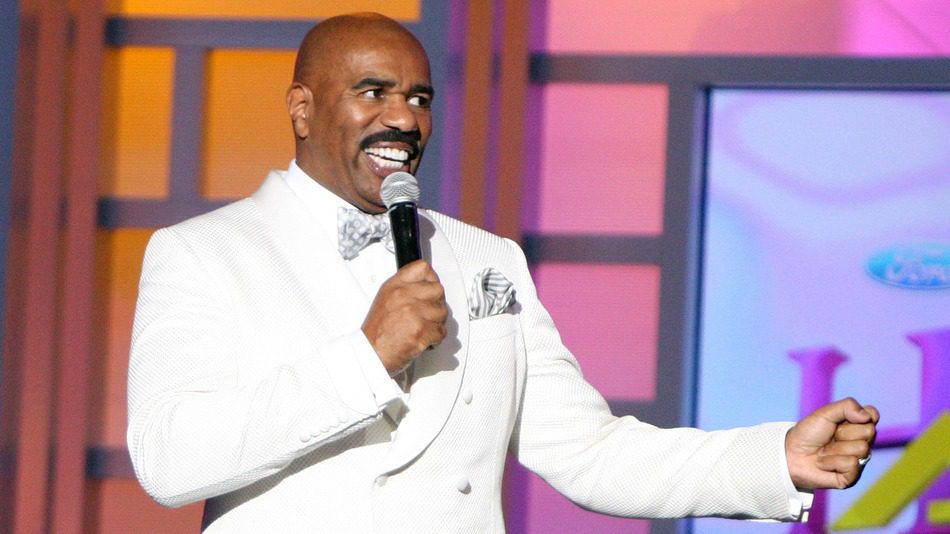 The collaborative efforts are led by Harvey, who will act as Delightful's Chief Love Officer (for real), and The Match Group CEO Sam Yagan.
1. Look better than your photos.
"Unless you plan on bringing those Instagram filters on the date with you, I'd just add photos that look like the real you. You want to be a pleasant surprise when you meet your date."
2. Misspellings are like bad breath.
"No one wants to date a dummy. Before you send or post anything, take an extra minute or two to spellcheck. It'll make you look a whole lot better."
3. Get to the first date sooner.
"Don't spend too much time exchanging messages. Once you feel the spark, meet in-person. You want see if the online version of the person you're into is the same as the real thing."
4. Bad dates aren't bad.
"Each date just gets you closer to who you're meant for. And they help you get an even clearer picture of what you like and don't like."
5. Play the long game.
"Dating is work. You've got to be in it for the long haul. The romance that leads to a house in the 'burbs, a white picket fence and 2.5 kids takes time to find. Trust me, anything worth having is worth waiting for."
6. Unshackle your heart.
"Your past relationships should just be lessons—nothing more. Don't let someone who's out of your life ruin your chances with someone new."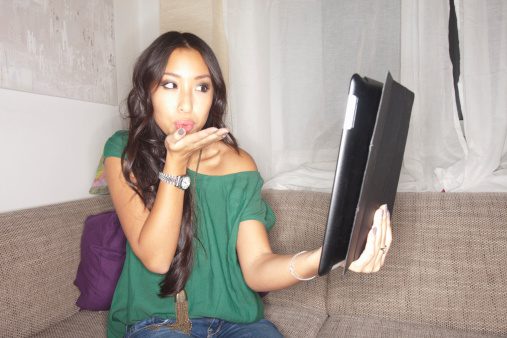 7. Ladies, use your power.
"Every man wants The Cookie. So stop giving it away with no commitment, and instead start setting requirements and standards that the future Mr. Right has to meet. Believe me, if a guy is serious enough about you he will rise to the occasion."
8. Fellas, use your head.
"A woman shouldn't have to lay down the law for you to act right. Don't lie about your height on your profile. Text her back the next day after the date. And for goodness sake, stop sending pictures of your business to women you barely know."
9. Loosen up.
"I hear men and women say they're looking for their soul mate, but have standards that work against their success. If someone makes you happy, who cares how tall they are, what color their hair is or where they live? The person you've always dreamed of could be waiting just outside your restrictions."
10. Let's bring chivalry back.
"Chivalry is not dead. We've all just made less of a priority. Men and women have to start holding each other to higher standards. Ladies, let your guard down and let guys take care of you. Fellas, don't let the informality of texting and social media make you lazy. Be a man of your word, show up on time, take the time to call her and be a gentleman."
What do you think? Are you going to use these tips while on the search for your next Mr. Right?  What are your favorite tips for dating online?
Comments