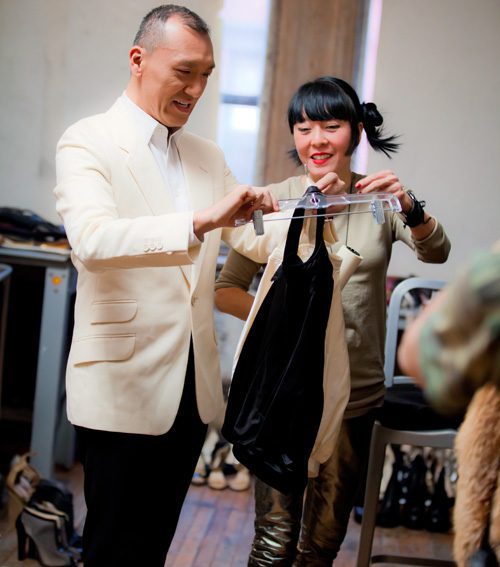 Need help launching your fashion line?  ELLE's Creative Director – Joe Zee could help!

You know that one extravagant friend you had in high school that work crazy-out-there designs, knew how to use a sewing machine and swore they'd make it big one day?  Let's say they made it to New York and even made it in fashion (retail fashion is still fashion PEOPLE!)
It's time to take it to the next level and Joe Zee wants to help.
A couple of weeks ago The Sundance Channel announced they'd renewed All On The Line for a second season.  Joe's one half of the show, but you and your fashionable friends are the other.   So if you're based in New York, struggling to make your line successful and looking for the best possible mentor to get you there, send an email to Sundance at AllOnTheLineCasting@gmail.com telling them why you deserve a coveted spot on All On The Line.
About Joe Zee:  Joe Zee was appointed ELLE's Creative Director in January 2007 to "build on ELLE's continued success by enhancing the magazine's look and style." said Editor-In-Chief Roberta Myers.  The move to ELLE followed many successful years as Fashion Director at W and as Contributing Fashion Editor at Details and House & Garden.  He was also Editor-in-Chief of both the men's and women's editions of Vitals.  Zee is also the talent behind TV and print ad campaigns for DKNY, Kenneth Cole, Sean John, Chanel, M.A.C. and more.  Zee has been named one of the Top 15 stylists in the world by STYLIST and as the co-author of the ELLEments of Personal Style, Zee exposes the personal style of socialites, movie stars and more!