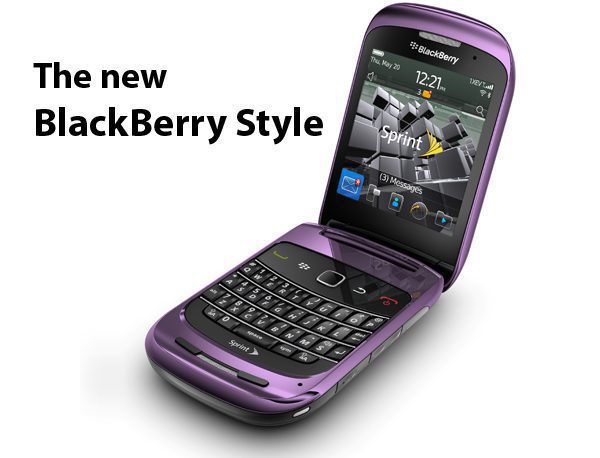 Research In Motion has released the latest edition to its BlackBerry flip phone line. The BlackBerry Style 9670 has a full QWERTY keyboard, a 5MP camera capable of recording video, built-in GPS and Wi-Fi connectivity. The smartphone will not only be exclusive to Sprint in the U.S., but the first one offered by the carrier to include the BlackBerry 6 operating system.
The smartphone has both an internal and external display. The high-resolution external screen is capable of 240 x 320 resolution and will allow users to check the time, screen calls and preview messages while the high-resolution internal screen offers 360 x 400 resolution. Storage for the phone includes 512MB of internal memory and an included 8GB media card though the phone can support up to 32GB.
The BlackBerry Style 9670 comes in two colors including Steel Grey and Royal Purple and currently costs you $99.99 after a $100 mail-in rebate and a two-year Sprint service agreement.
Overall, this is a cute phone with the standard RIM power of any BlackBerry we know and love.  The flip style eliminates any "butt-dialing" or "purse-dialing" (we've all done it.) and the sleek design gives you more versatility and allows you to show off a little style while in the board room or checking emails during meetings.  (Not everyone is ballsy enough to carry around a custom Gold BlackBerry)