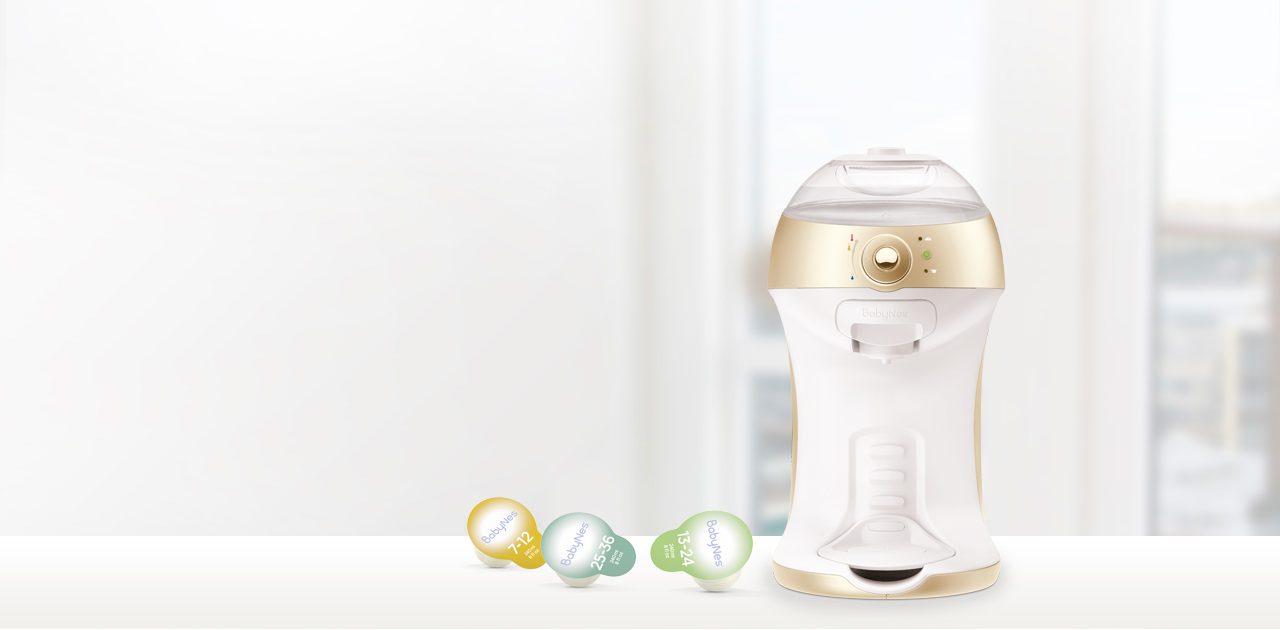 If you're a new parent, Gerber is a brand you know and trust – and they've just created the next level of technology that'll make feeding your baby extremely easier.  Being called the Kureg for babies, the  Gerber BabyNes Formula Dispenser is the WiFi-enabled formula dispenser that comes with an app that can send you feeding alerts and even help you track your child's nutrition and growth.
Create the perfect bottle in less than a minute. The Wi-Fi enabled BabyNes Machine delivers superior hygiene, intuitive design, lump-free formula and a happier bottle-feeding experience for babies and parents.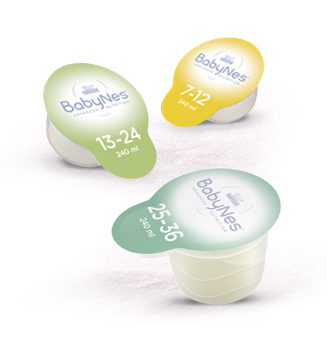 Making bottle feeding fool-proof, the formula pods are effortlessly cool.  The formula comes in pre-portioned capsules that are sealed to protect against contamination and work similarly to Keurig's K Cups.  Just pop them into the BabyNes and you'll can get a bottle of formula milk at the perfect temp in no time. Additionally, each pod comes printed with its own barcode that allows the machine to identify the type of formula it's making so it can adjust temps accordingly. The folks at Gerber have also thought of everything when it comes to designing the machine.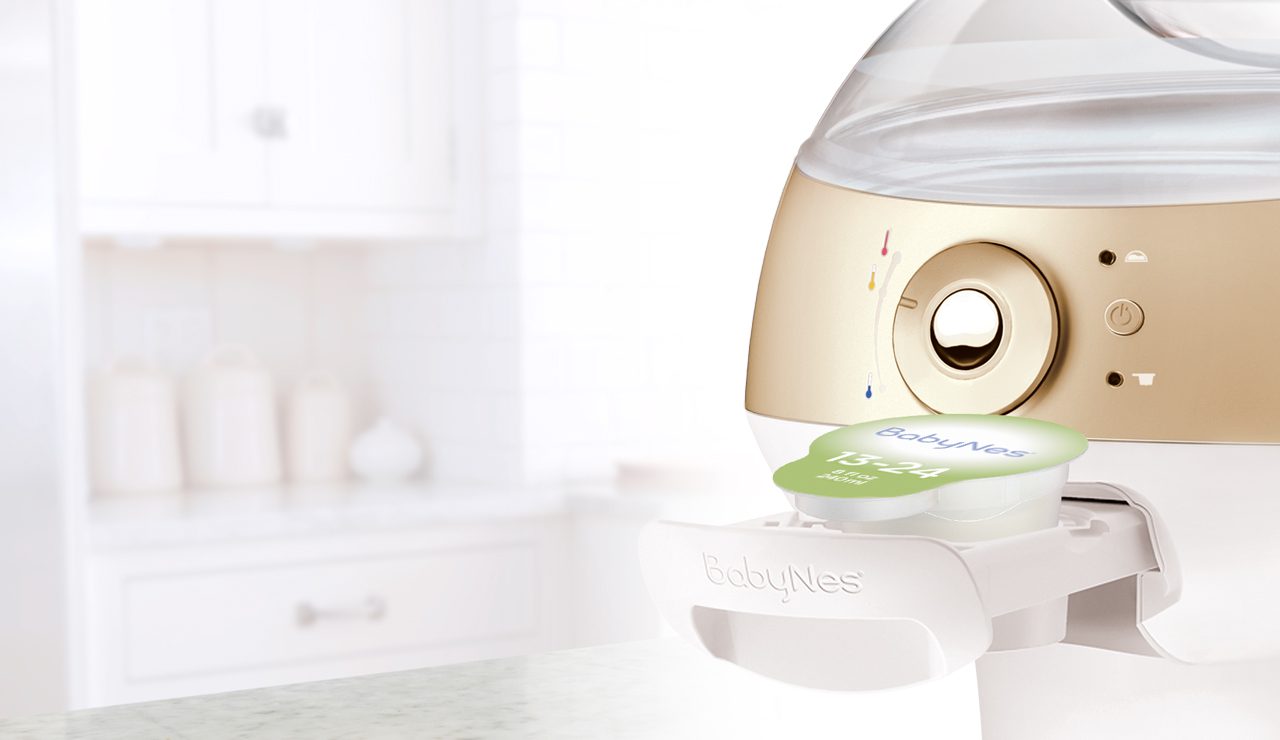 There's a non-slip surface that will keep the bottle standing upright when it's filling — ideal for a parent who is carrying a hungry infant in one hand and trying to fill the bottle with the other. Also, the machine comes with LED lights that will help you see what you're doing during night feedings when you don't want to wake anyone up, and with a 27 fluid ounce water tank that will fill up multiple bottles. This gadget is the ultimate hack that makes parenting a little easier and is sure to be #1 on mom's and dad's list everywhere.  Buy it here.
Comments