CES 2016 wrapped last week as the most successful technology trade shows to date, breaking records across the board launching unique and exciting innovations to the world.  CES (also known as the Consumer Electronics Show) is the super bowl of the tech world for the New Year. From gadgets to make your home smarter, to personal robotic butlers and more, discover what's trending from the best of CES 2016 below.
For The Home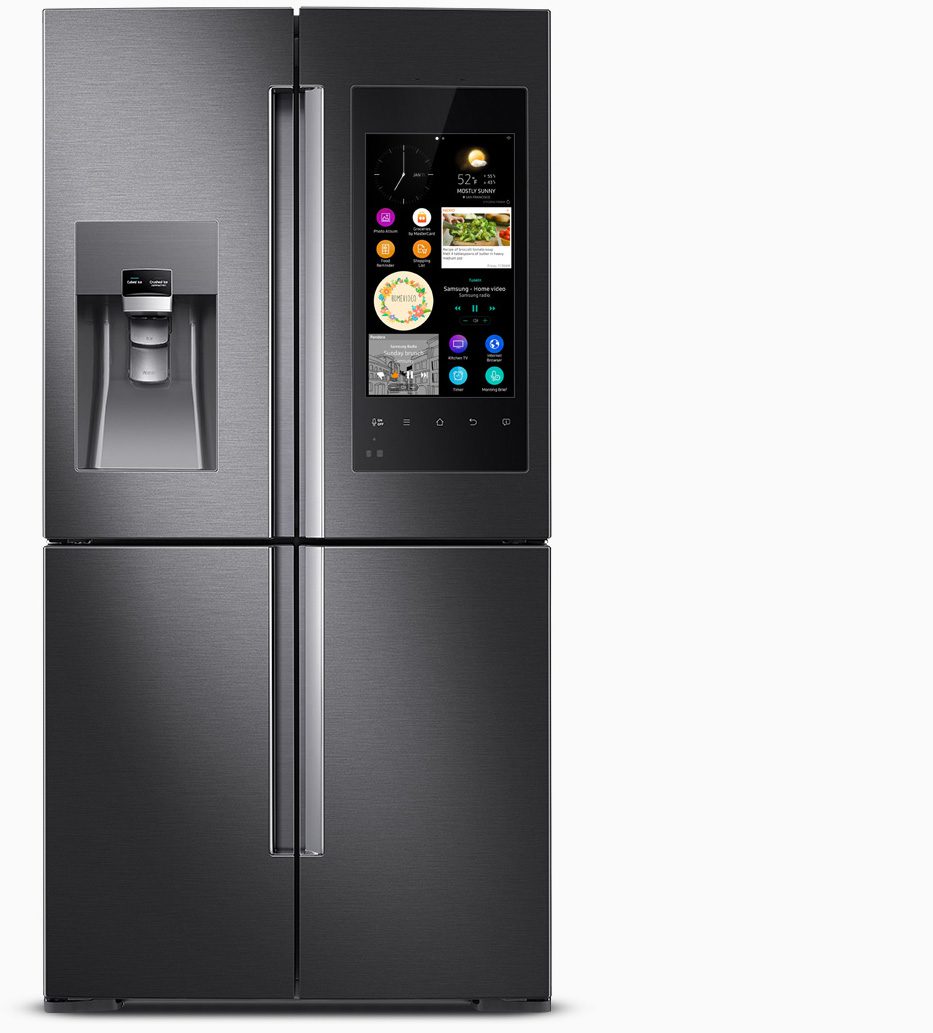 Samsung Smart Fridge Family Hub
Could you imagine a home appliance that multitasks, organizes groceries and provides super cool entertainment too?  The Samsung Smart Fridge provides all that AND MORE!  Efficiently manage grocery shopping and keep tabs on grocery expiration dates every time you open the refrigerator door.  The 21.5″ full HD LCD screen display not only looks good on the outside, but there's a camera on the inside that captures a snapshot and will let you know when it's time to pick up more eggs, milk or other grocery essentials.  This smart home addition isn't cheap, if you want to upgrade your home with the refrigerator of the future, be prepared to spend some major "dough".
[Price: $5,000]
---
Flic Smart Home Button
What if you could order a pizza, set movie night ambiance or instantly call a taxi from a click of smart button?  The Flic Smart Home button revolutionizes the way you create a connected home and is so easy, even a kid could do it.  Flic is a small wireless button that you can stick anywhere to automate practically any home gadget powered by electricity.  Triggered by a click, double click and hold you can activate simple home solutions that'll save you time and money.  With the Flic Smart home button safety is a click away. With Flic you can alert your friends and family with your exact GPS-location if you're ever in trouble. Flic integrates with your phone's GPS functionality to keep you safe no matter what.
[Price: $34]
---
Must Read:  Time Inc Honors Women Who Spark In STEM And Tech At CES
---
For You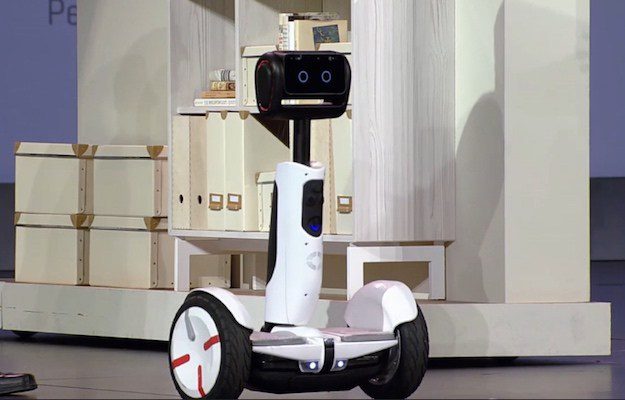 Intel Hoverboard Butler (Segway Robot)
If you've been waiting for a real-life version of "Rosie The Robot" from the popular 80's cartoon, The Jetsons you'd be happy to discover that Intel showcased the multitasking, ridable robot named the Segway Robot.  Not only is this  personal transportation device aka a hoverboard, but the display screen allows the robot to make cute faces, mobile arms move around making it the best front door greeter anyone could own. Although it won't be available until next year, we're sure that it'll be loaded with amazing updates to make this personal hoverboard robot the must have cyborg for the holidays.
[no pricing details]
---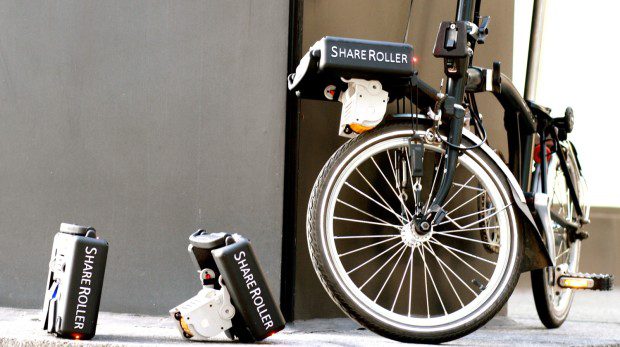 ShareRoller E-Power For Bikes
Introducing ShareRoller. The world's first removable, portable, multi-platform electric drive that powers regular bikes, share bikes, folding bikes, and even kick scooters If you've ever needed a boost while riding your bike across town or up a hill, the ShareRoller is for you!  The petite electrical attachment will transform any regular bike to an electric bike, fueling it up to 750 watts of power.  With ShareRoller, you can propel yourself effortlessly at 20mph+ without pedaling for 14 to 20 miles of range, even garner extended range of up to 36 miles.
[Price: $649]
---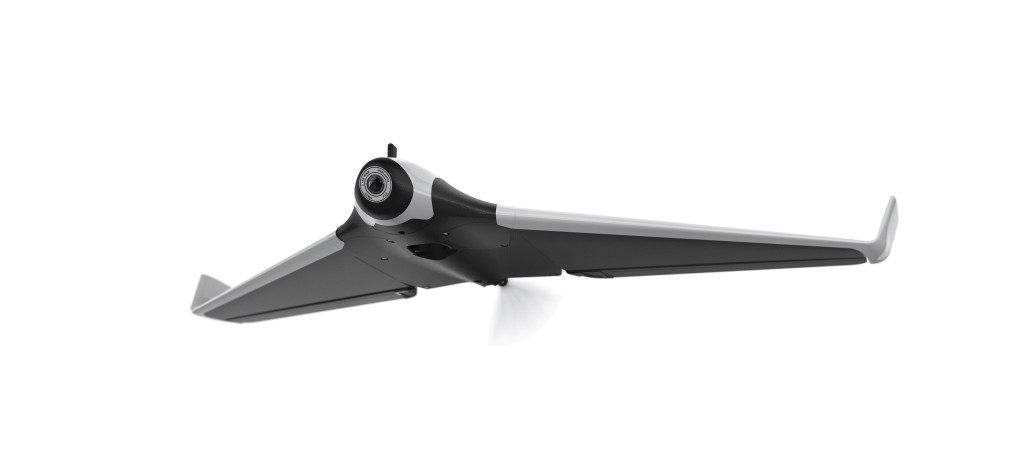 Parrot Disco Drone
Parrot has introduced a different kind of drone and it's the Parrot Disco.  The Disco is the first-ever wing-shaped drone that you can fly – no experience necessary.  The take off is automatic, you simply launch the Disco into the air (as you would a paper airplane).  It gains altitude and waits for your control via RC controller or wifi Skycontroller.  This isn't your ordinary drone, reaching speeds close to 50mph the Parrot Disco (when paired with in-App Flight Plan) makes flying on autopilot easy and offers a flight time of 45 minutes.
[no pricing details]
---
Must Read: Tech-Savvy Secrets To SuperSize Your 52-Week Money Savings Challenge
---
For Life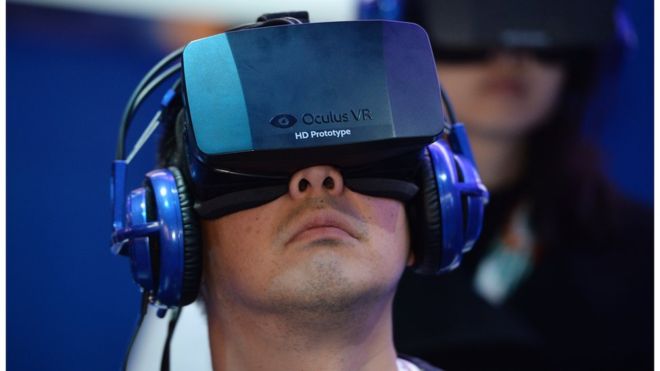 VR Headsets
For gamers, Virtual Reality is huge and there are a few VR headsets making waves on the CES show floor.  From Samsung's Gear VR (which consumers can buy in stores today) to HTC's Vive headset which integrates a camera, which will help show the "real" world around you – this trend of immersive entertainment is becoming highly popular, but it'll cost you.  The VR headsets range from $59 to $600 each.
---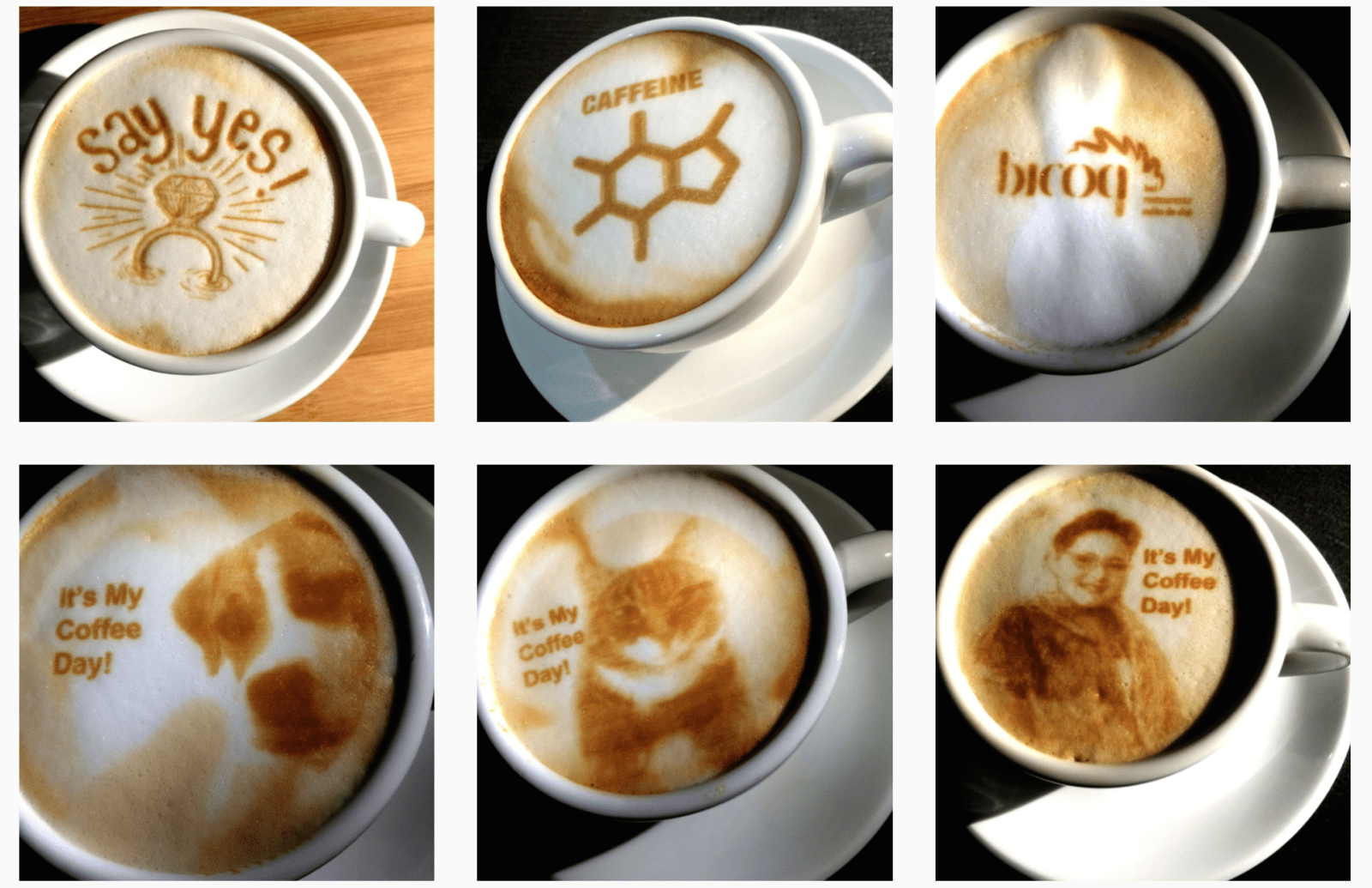 Ripple Maker Machine + App
The Ripple Maker has been wowing coffee lovers in NYC with its ability to produce high-res Ripples onto lattes, cappuccinos, or any foam-topped drink in a matter of seconds. Now the Coffee Ripples App empowers anyone with a smartphone to turn ordinary beverages into extraordinary experiences by creating inspiring Ripples from any image, photo or message they choose or create.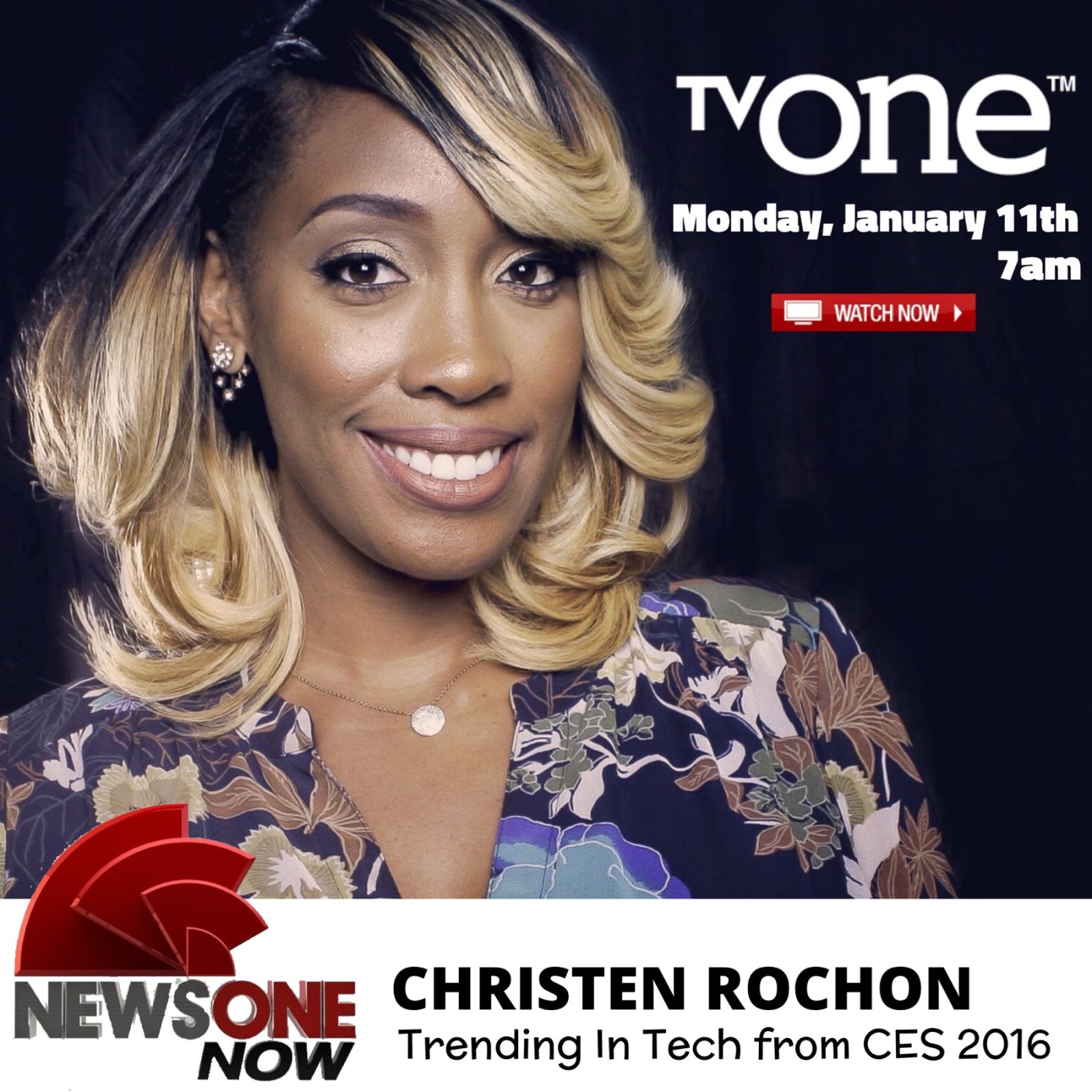 These are just a few innovations shared today on News One Now, but if you want to discover more innovation and technology from CES 2016, visit DivasandDorks.com all week long and get social with us on Twitter, Facebook, YouTube and more!
Comments