It doesn't take a rocket scientist to know how much I love Theater! From my tweets, instagram photos, facebook status and blog posts, many will see that if I am not onstage working on a show, I am headed to Broadway to see some amazing talent.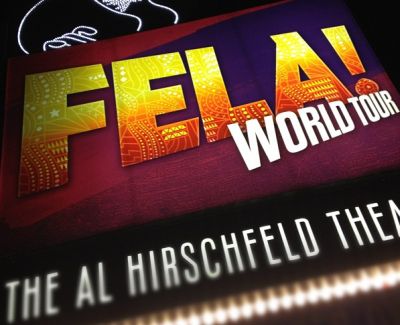 I had the honor of witnessing a stellar performance of the Broadway show FELA which starred show stopping actor, dancer and singer, Adesola Osakalumi. Produced by Shawn "Jay Z" Carter and Will & Jada Pinkett Smith, FELA is based on the life of Fela Kuti, a Nigerian singer and Activist. The show featured some of Fela Kuti's most captivating songs that screamed courage, passion and love. After coming off of a 3 year successful Broadway run and touring all over the world, Divas and Dorks got a chance to catch up with  Adesola Osakalumi and  learn more about the Broadway Star's lifestyle off the stage.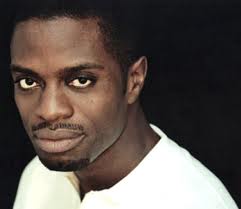 What's the one tech gadget you can't put down or you can't wait to purchase?
I keep connected with my Blackberry. For me it has everything I need: various email accounts, text, Titter, Facebook, whatsapp, all my pics, etc. So that's what I'm rolling with, LOL!
 Favorite personal fashion accessory you own?
As far as fashion accessory it would have to be (for now) a weekend/duffel bag I picked up in Amsterdam. Got it from a great outdoor market where all the leather items were handmade. Just easy to stuff whatever I need in it and keep moving.
Latest reads?
Helen Oyeyemi's "The Opposite House" and Walter Mosley "Gift of Fire/On the Head of a Pin"
Top 3 artists playing in your iPod?
D'Angelo, Fela Kuti, Wiz Khalifa/Jay Z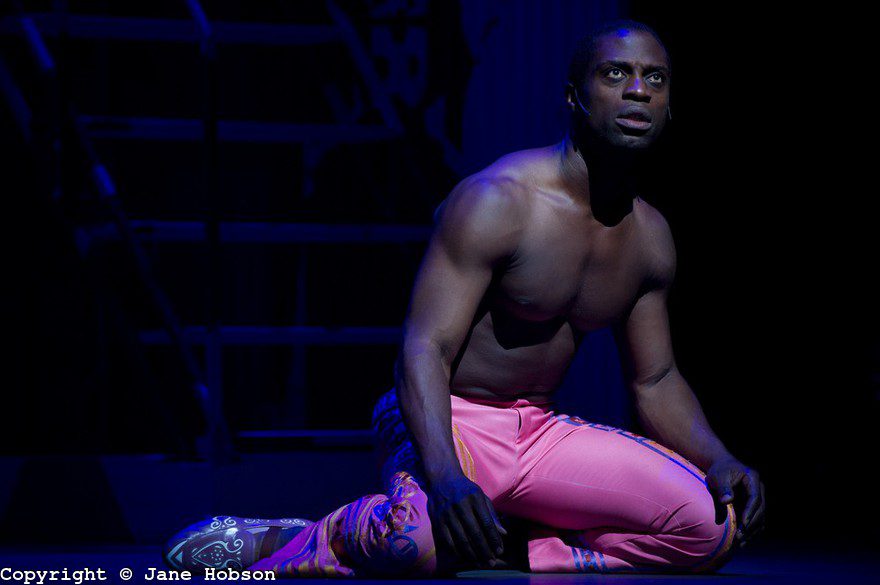 Fashion trends you love?
Shoes/Footwear from Grenson, Mark McNairy, etc. I like style+comfort yet with colorful touches.
What advice would you give those coming behind you?
Be extra prepared, always work to be well rounded in your craft, and constantly set high goals. Many people will offer reasons why you can't do something. Your job is to offer proof that it can be done.
 Quote you live by?
Wow, I have a few, LOL! Once of my favorites is "Do not settle for mediocrity!"
Who/What motivates you?
I'm motivated by challenges. How can one push beyond boundaries, how deeply can we go in preparation for a role, or research so our end-product is full, rounded, and truthful? Learning and growing are what I strive for. I'm motivated by the work of my family: Mother, Father, Uncles, and Brothers.
Bonus: What's next for you? Future projects? >> Right now after 3 years of doing "FELA!" on Broadway, overseas, and throughout the United States, it's all about rest and relaxation, LOL! We shall see what comes next. I'm also looking into a few TV and film projects
Keep up with our friend Adesola by joining his Insta-Text Group and texting ADESOLA to 33233 or visiting www.adesola.com