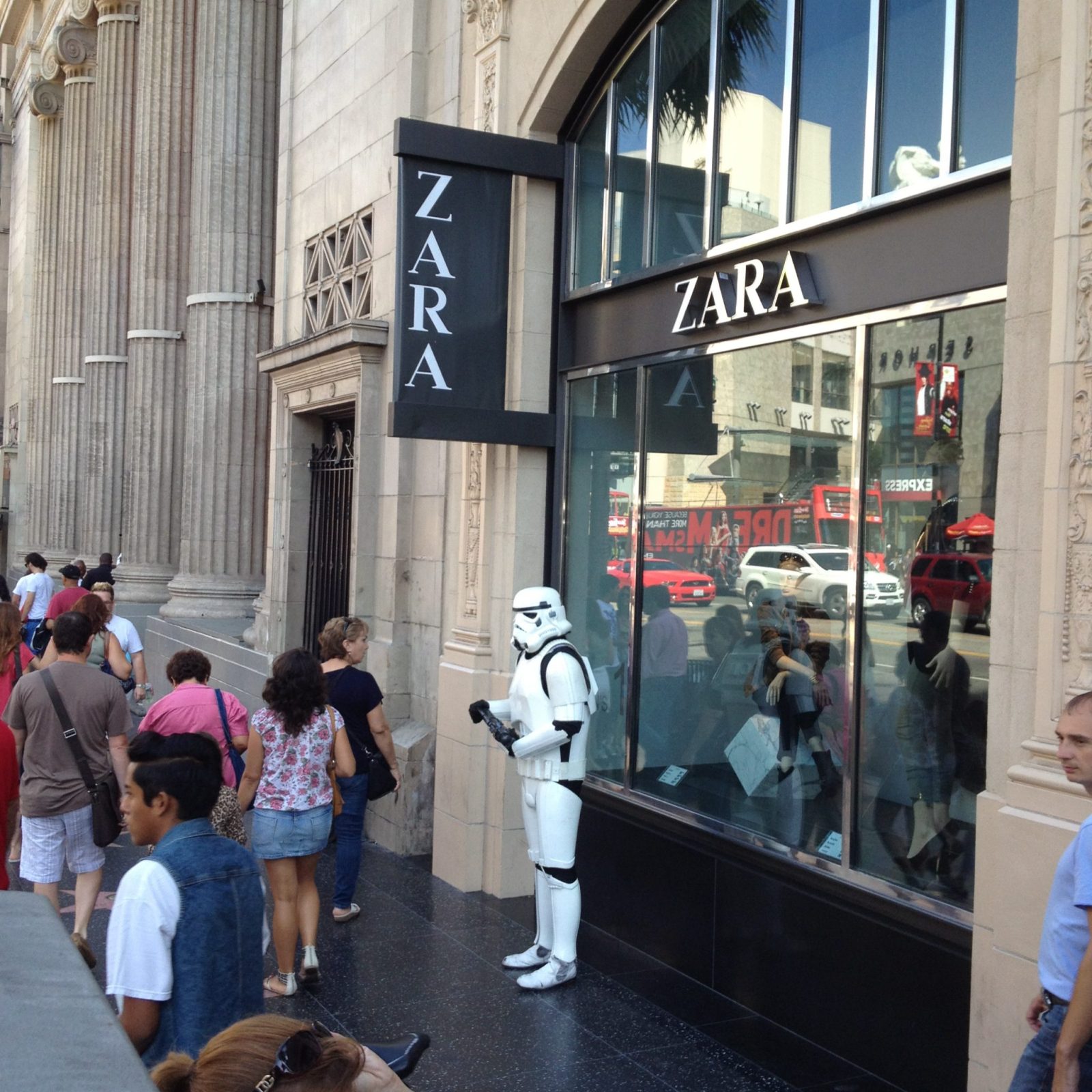 While out in the City of Angles, I came across this fashionable Star Trooper who clearly couldn't get enough of Zara's Fall fashions.  Immediately I thought, there's a little geek in all of us right?  Then why not let it out from time to time via a little geeky fashionable expression?
There's a clothing line for you: ShadowPlayNYC, an Etsy shop where fashion and nebulae collide in glamorous ways. Based in Brooklyn, a team of two spaced-obsessed designers use a combination of actual NASA images and self-made prints to create unique fabrics and one-of-a-kind pieces.
Check out a few of these outer space inspired styles below…
Occupy Outer Space T-Shirt ($25)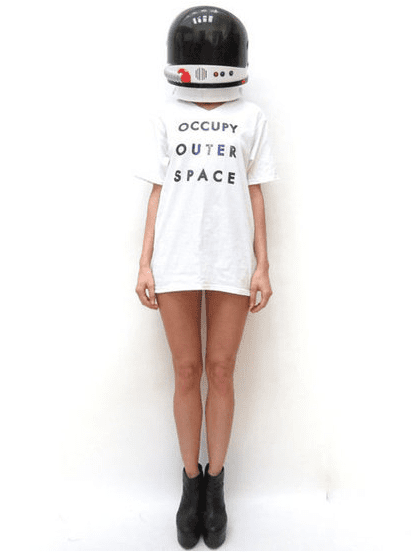 Speak your mind with the Occupy Space t-shirt.
Mars Curiosity Circle Scarf ($65)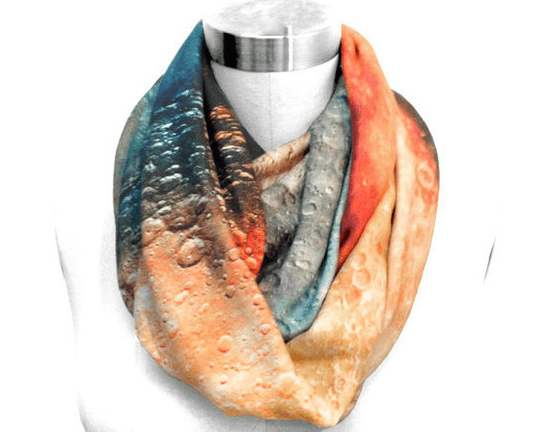 You watched the landing of Curiosity, and now you can celebrate the most ambitious Mars exploration yet with the Curiosity Circle Scarf made from organic cotton and featuring real space imagery inspired by the Red Planet.
Space Print Dress ($128)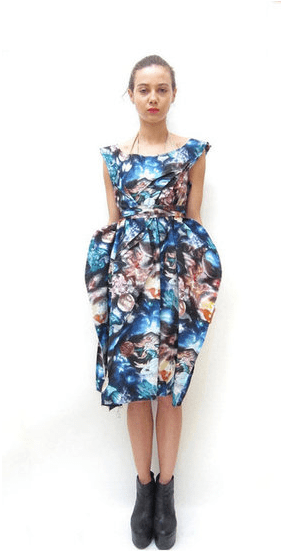 The Space Print Dress has a reversible print to be worn two different ways — finished with french seams on one side or with the other side's clean seam — to make for a versatile closet staple.
What makes you geeky?  Would you wear any of these space-age inspired fashions?