If you knew that the world was coming to an end within a week, what would you do?
;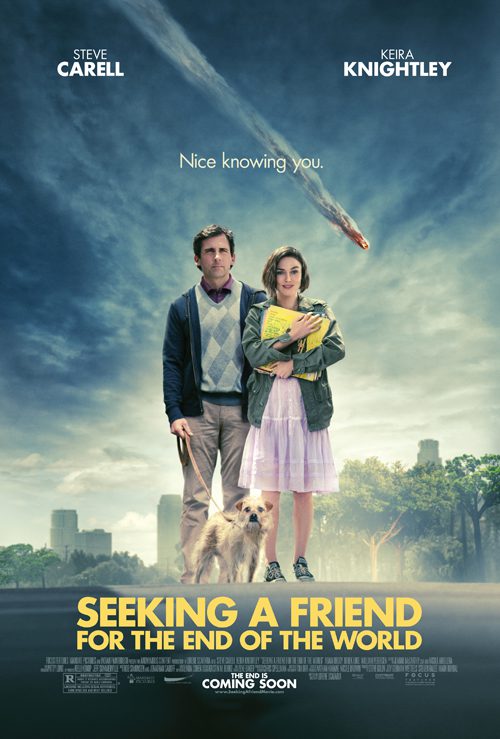 Taking audiences on a humorous, moving, and intimate journey against an epic backdrop of Earth's final days, Seeking a Friend for the End of the World features the story of Dodge & Penny. The hilarious Steve Carell & Keira Knightley take you on a journey of discovery illustrating explores what people will do and how they'll feel when humanity's end is near. There's nothing like the thought of the Apocolypse to make you feel greatful for what you have today & if you're a fan of Steve Carell's take on comedy – you'll definitely enjoy a night at the movies with this film ON US!
;
Check out the hilarious trailer below:
Let us know what you'd like to do before the end of the world & you'd be entered to win a Seeking A Friend For The End Of The World prize pack which includes:
$25 Visa Gift card for a movie night out & concessions
Seeking A Friend For The End Of The World Merchandise: Official Soundtrack (CD), T-Shirt, Tote Bag, Lip Balm, Shot Glass, Glow Stick & BraceletKey Chain.
All you have to do is comment below and for extra entries you could tweet too! Simply complete this statement: "Before the end of the world I'd like to __________ #EndOfTheWorld"
;
In theaters June 22nd!