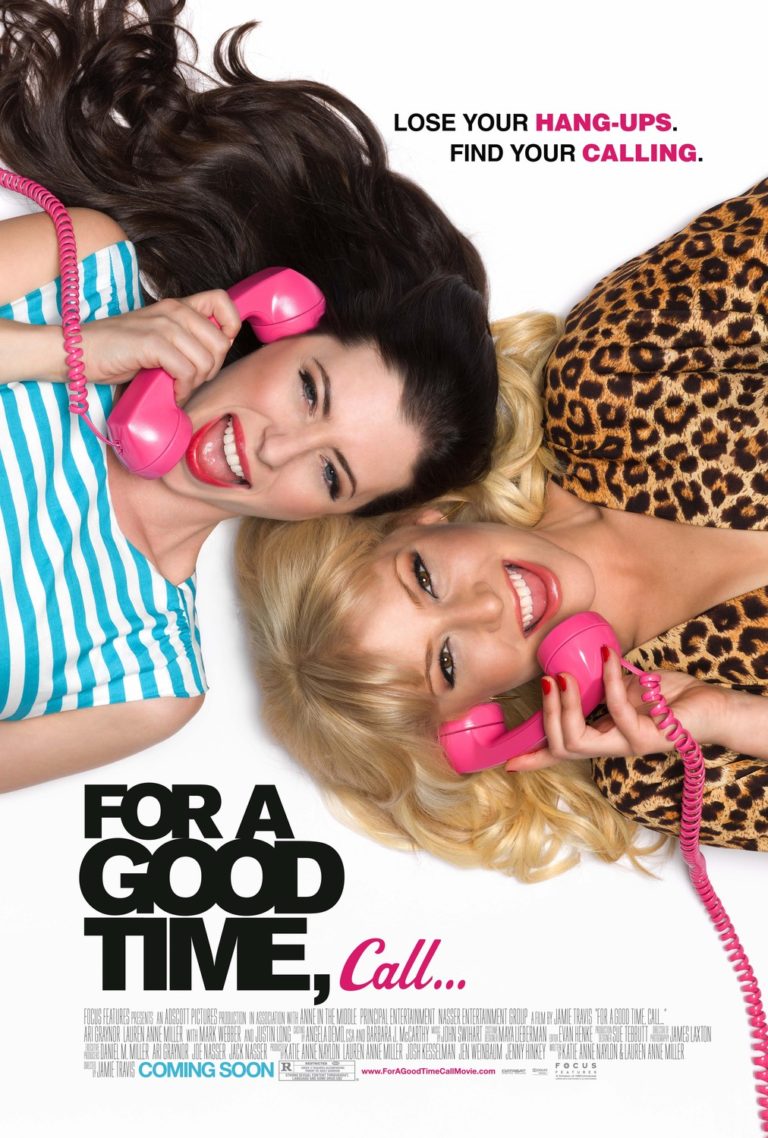 FOR A GOOD TIME, CALL…
Focus Features
In Theatres August 31
Love and friendship are on the line in For a Good Time, Call…,
Two young women come up short on the funds needed to live in New York City. Lauren Powell (played by Ms. Miller), a reserved overachiever, is suddenly on her own after boyfriend  abruptly breaks up with her. Katie Steele (Ms. Graynor), an irrepressible free spirit, is about to forfeit a dream residence unless she finds an apartment-mate.  Their mutual best friend Jesse (Justin Long) has the bright idea that they room together, even though he well knows that they are polar opposites who haven't spoken since they met in college and then fell out within minutes. When Lauren and Katie meet up anew at Jesse's behest, they're still an at-odds couple…
…but, without options, Lauren reluctantly moves in. With nothing in common, she and Katie barely speak – until Lauren discovers that Katie is working as a phone-sex operator. This is, Lauren reasons, a good business opportunity; together, they will buy a land line and start up their own answering service.  That's when things really get interesting!  Check out the trailer below and see how you can win an exclusive D&D prize pack that will guarantee a good time below!
Looking for a Good Time?  Check out the For A Good Time, Call… Prize Pack that we're giving away exclusively to our DivasandDorks.com readers!




For a Good Time, Call Prize pack including:
 $25 Visa gift card to have a Good Time at the movies!
T-Shirt
Nail Polish Set
Cell Phone Cover w/ microfiber cloth
Retro Phone Handset with cord
Prizing values: $65  (Prizing provided by Focus Features)
HOW TO WIN:  Comment on 3 of your favorite DivasandDorks.com posts of August and share the links below for entry!)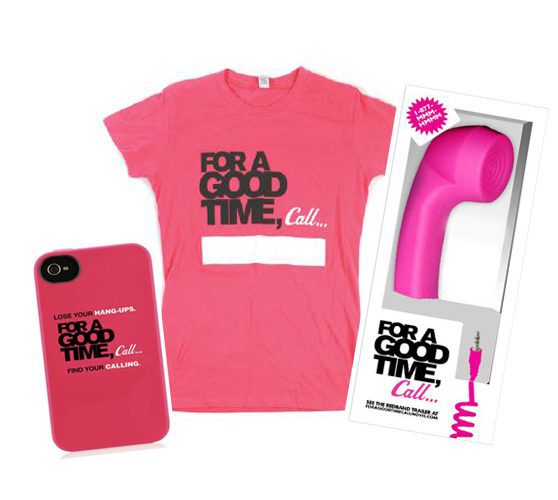 Like For a Good Time, Call on Facebook
Visit the official site ForAGoodTimeCallMovie.com
Follow @GoodTimeMovie on Twitter #GoodTimeMovie
Pin Good Times on Pinterest