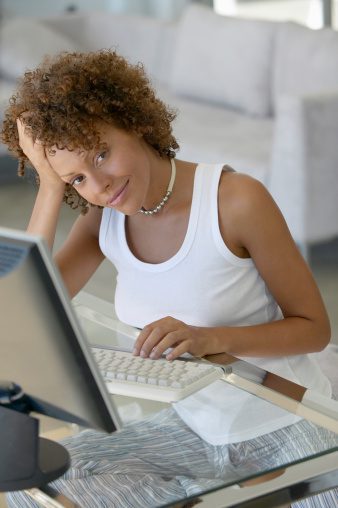 Natural hair styles are taking over! Women are getting back to their roots and rocking curls, waves, 'fro's and short styles. It's even evident from the many natural hair products that have emerged within the last year like, Motions' Naturally You and African Pride's Back to Natural hair products. Going natural can still be a hard decision to make and you may have lingering questions or a lack of motivation that keep you from moving forward with the decision. Which natural style will look best on me? Will I be able to keep it up? How will the transition be? What have others used or done?
Change can be tough, but we've found the perfect natural hair/technology mash-up to help you along your transition to natural and document the journey to share in the process.

We caught up to the creators of this empowering and innovative concept and got the entire scoop just for you. Check out what inspired the creation of Techturized and be in the know before it becomes the talk of the hair industry.
Q:  What is Techturized and How does it work?
A:  "Techturized is the place to talk, shop, and get personal advice for hair – it's your look, your life, over time. From receiving recommendations, to retrospective reminiscing, Techturized is the destination for personal guidance and self-expression. Members upload photos of their personal looks and add a brief description. Multiple looks create a story highlighting a woman's life over time through visual media. Users can subscribe to stories, cultivating a web of personal connections."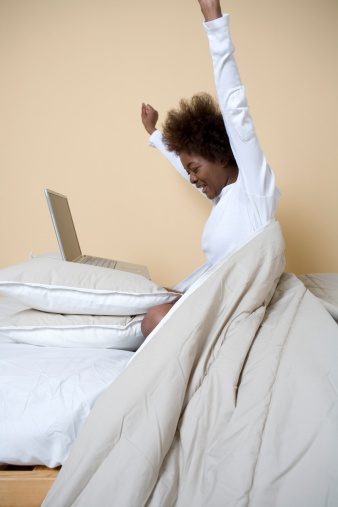 Q:  How did the team form & come up with the innovative idea for Techturized and WHY?
A:  "All the founders met at the Georgia Institute of Technology where Candace, Joy, and Jess studied Computer Science and Chanel studied Chemical Engineering. The founders formed relationships through different organizations, projects, and sponsored computing initiatives. Our engineering knowledge and passion for empowering people was the magnet for the four of us coming together.  Techturized was birthed from a combination of frustrations with inadequate hair care solutions and a passion to do something about it. We have experienced hair problems that so many women face. We believe that hair is more than a display of style but links to a woman's identity. Techturized is an opportunity to promote empowerment and wellness and the unique blend of hair care and technology powers us to reach women everywhere."
Q:  How will Techturized benefit women that are natural or in the process of going natural?
A:  "Techturized is the go-to source for all hair types. For natural women and those in pursuit of going natural it is the perfect destination because not only do we provide value for knowing the right products & styles personally for you, we also acknowledge the importance of support and inspiration along the journey. We understand that it's not just a quick decision that can be solved by online search or videos here & there. It's more of a conscious evolution that connects many aspects of a woman's life. It takes a progressive, caring environment that caters to the total woman and that's the essence of Techturized."
Q:  Who is Techturized for? What kind of woman was in mind during the creation process?
A:  "Our mission is to awaken the potential within to fulfill your purpose! We have created a site for the "every day" woman to be her best self. Whether your hair is curly, straight, relaxed, or natural, we focus on promoting self-expression and healthy hair."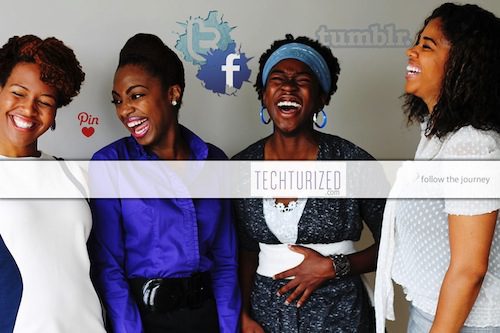 Q:  What are the team's future goals and hopes for Techturized?
A:  "Our future goals are to master the hair care market and keep our users satisfied. Hair is the threshold into a woman's identity, which makes our starting point such a treasured beginning. Our company grows with an ambitious outlook to build a thriving business that breathes life & happiness in every life that we touch. We also have goals for community outreach to empower women to pursue fields in science, technology, and engineering."
Sign up for Techturized.com to stay in the loop for new developments, as they get ready for their next release. You don't want to miss out!