Looking for a fashionable piece that goes beyond "just looking cute"?  What if you had a solid, stylish, statement piece that acts a a bluetooth caller id with cellular functions too?  This is a fashion accessory that looks good on the wrist, while displaying the time on the OLED display, but that's not all. It features caller ID and Call Hang Up function as it connects to your cell phone via Bluetooth.
More than that, the digital cuff here produces vibration when your handset is out of the 20-meter range so you can make sure you'll never forget your phone at work or somewhere else.
It powers from a rechargeable Lithium battery that requires only 2 hours to fully change in order to provide up to 72 hours of standby.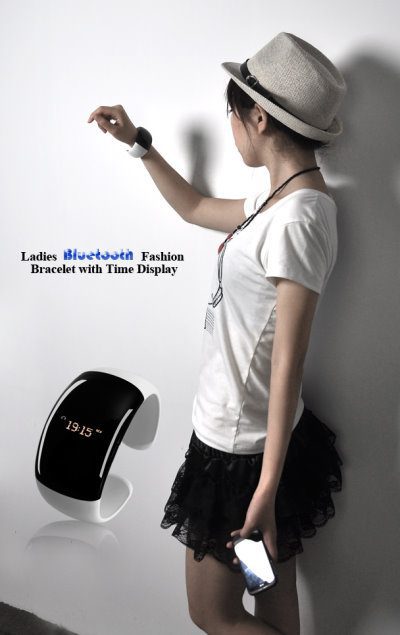 You can purchase your digital cuff for $27.35 from Chinavasion.