Making a great film requires a skillset of great storytelling, magic and an eye for style.  Finding the right look that conveys an emotion, sense or feeling not only helps tell the film's story but costuming can make or break the success of a film, period.  In film as in real life, playing the part is only half the challenge, the other half consists of dressing the part and becoming the living embodiment of the character – a job that seasoned costume designers like Ruth E. Carter knows all too well.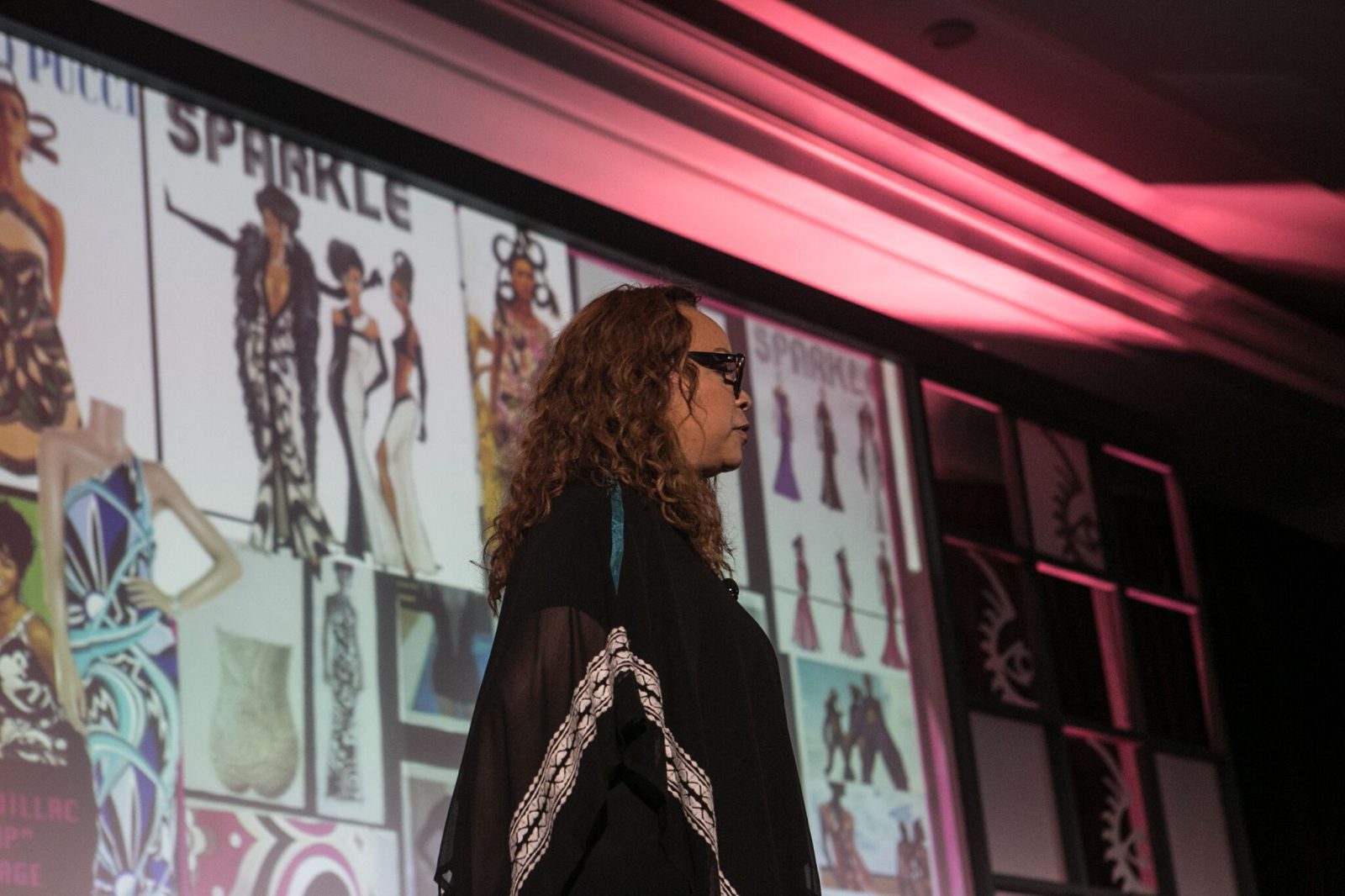 During the 2016 American Black Film Festival – Harlem's Fashion Row hosted a panel discussion with acclaimed costume designer, Ruth E. Carter (Roots, Selma, Lee Daniel's The Butler, Sparkle, Malcolm X) to discuss the collaborative process of planning wardrobe for a film, and its powerful impact on the story.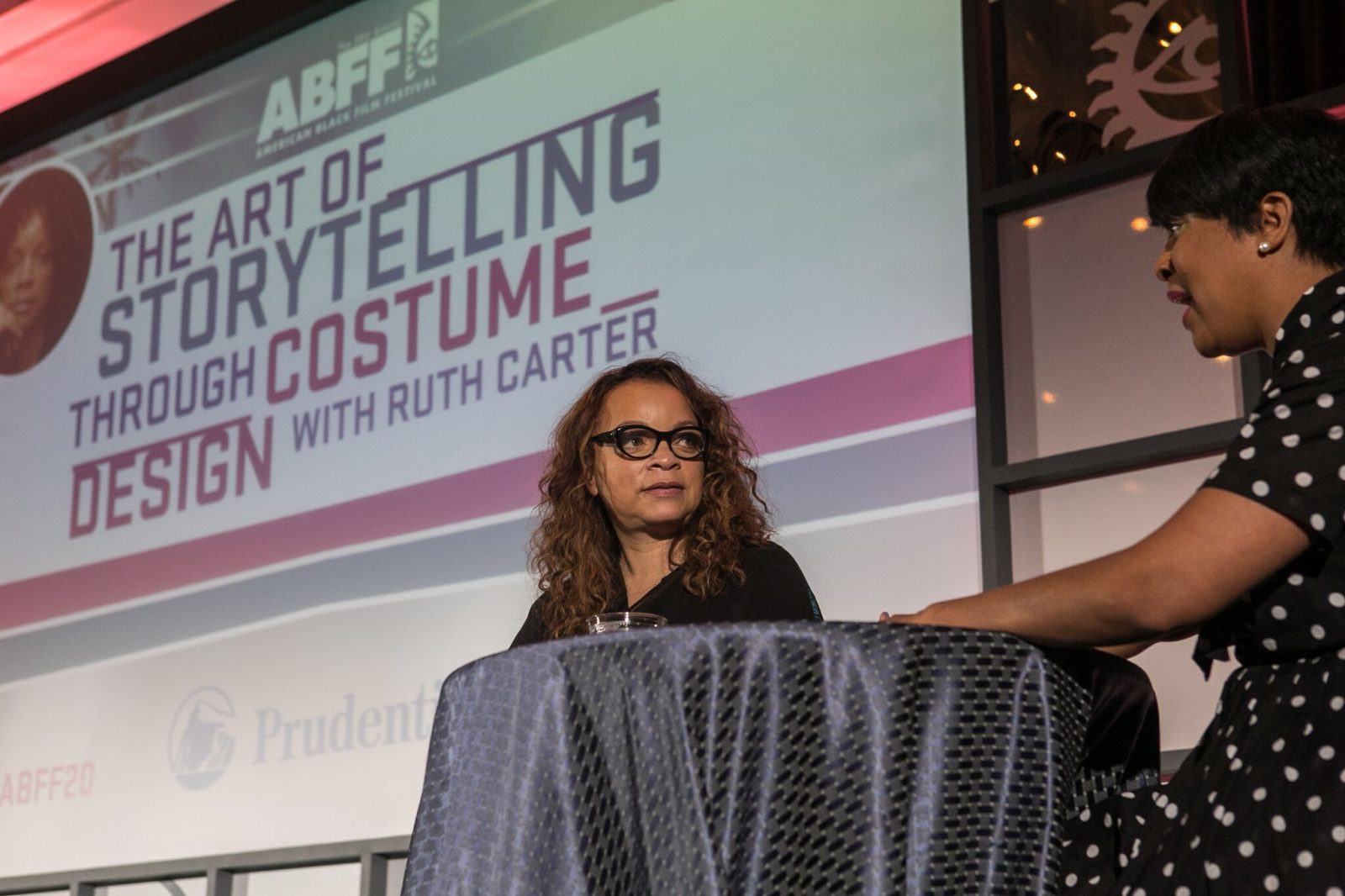 Presented by Prudential, this unique perspective spotlighted just how influential style and design is in film and storytelling.  Moderated by Brandice Henderson-Daniel, Founder Harlem's Fashion Row – guests witnessed the stories behind the design from Ruth E. Carter as well as inspirations behind her illustrious career in film.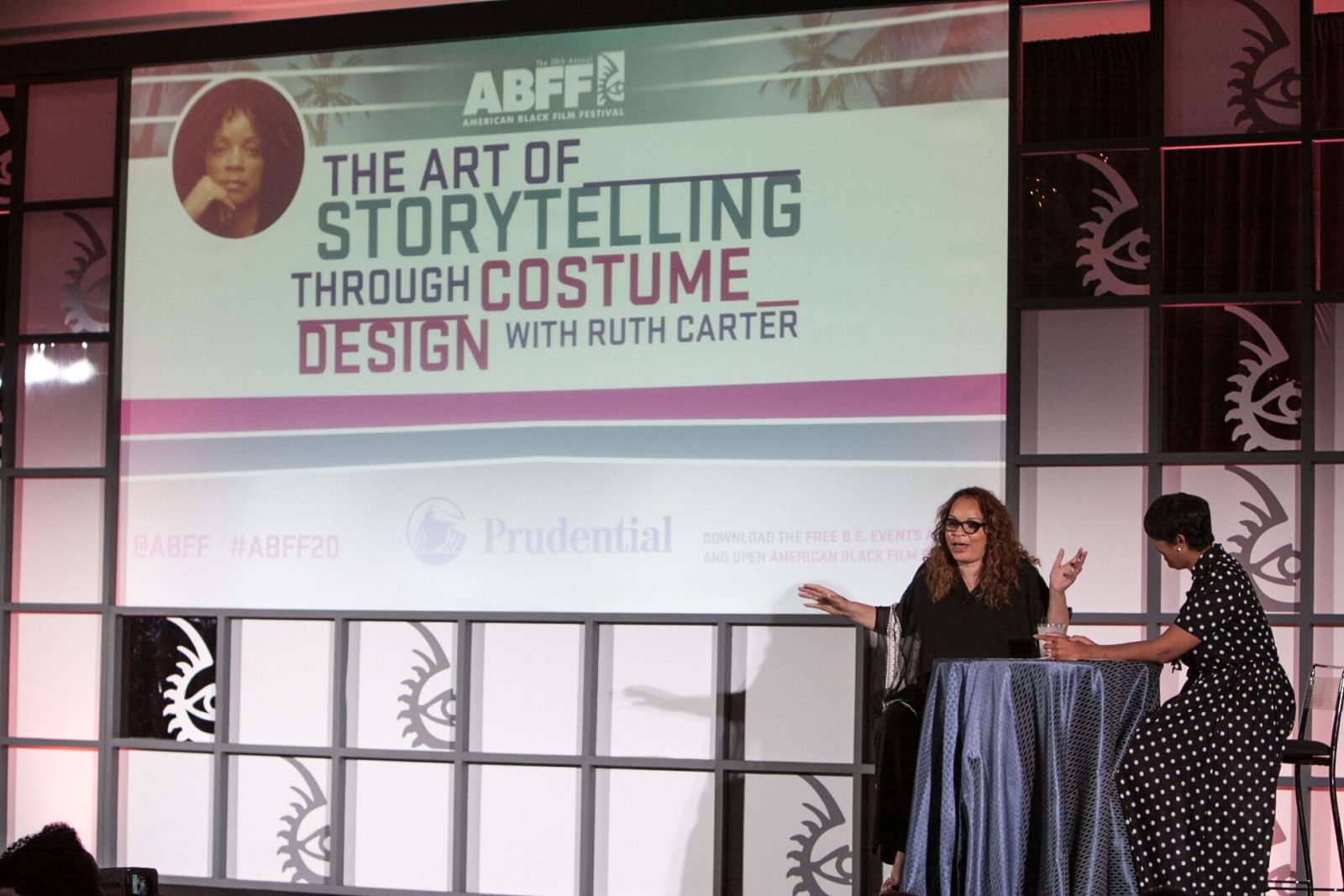 Ruth E. Carter & Brandice Henderson-Daniel discussing Hollywood insider costume secrets.
In celebration of Ruth E. Carter's career, Harlem's Fashion Row emerging designer – Fe Noel previewed her design presentation reflective of Ms. Ruth's work and legacy in film.  With designs that spanned decades and beyond, Fe Noel shared her vision of designs once inspired by Ms. Carter's career with a fresh approach that only Fe Noel can do.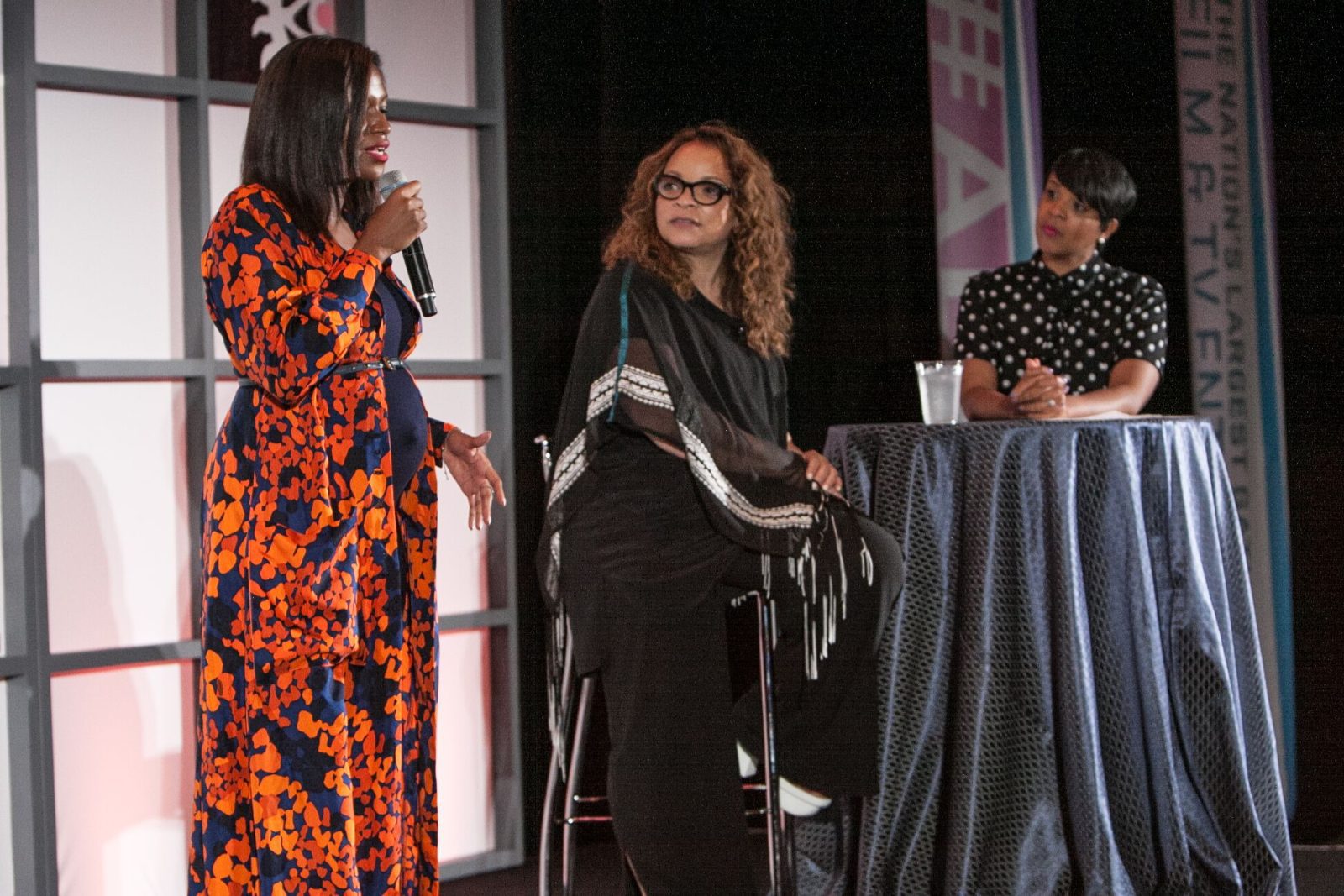 Fe Noel shares her inspiration behind her collection presentation.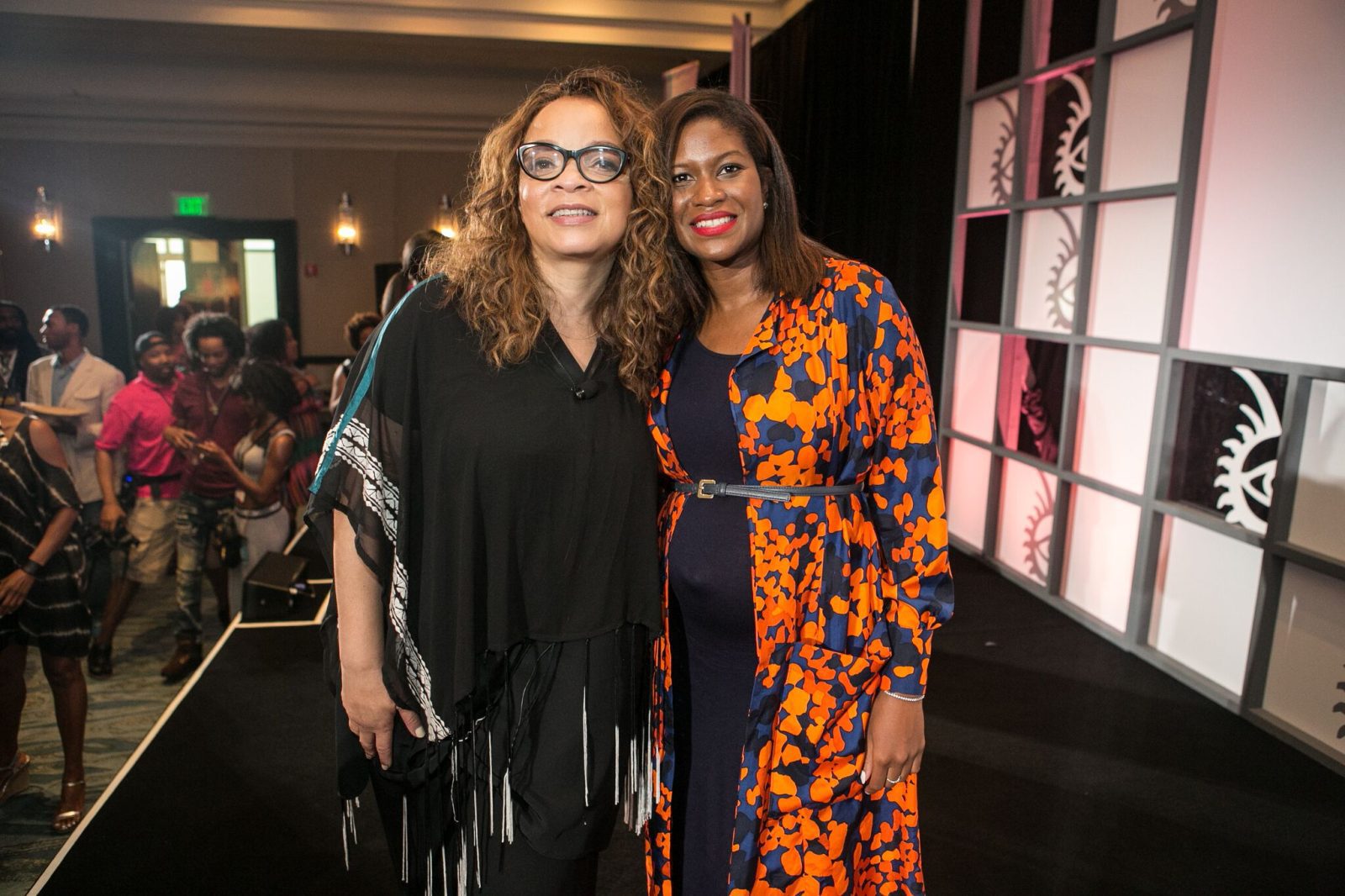 Ruth E. Carter and Fe Noel share a designer moment at ABFF.
With celebs like Mary J. Blige, Jordin Sparks & Tracy Ellis Ross fans of her collections, Fe Noel has established a brand and career designing unique pieces for the trendsetter in all of us.  Fe Noel is more than a designer and fashion collection, it's a conceptual lifestyle brand that embodies personal style and sensibility.  Defined by simple silhouettes, plunging necklines and quality fabrics, each design exudes an innovative mix of sensibility and sensuality.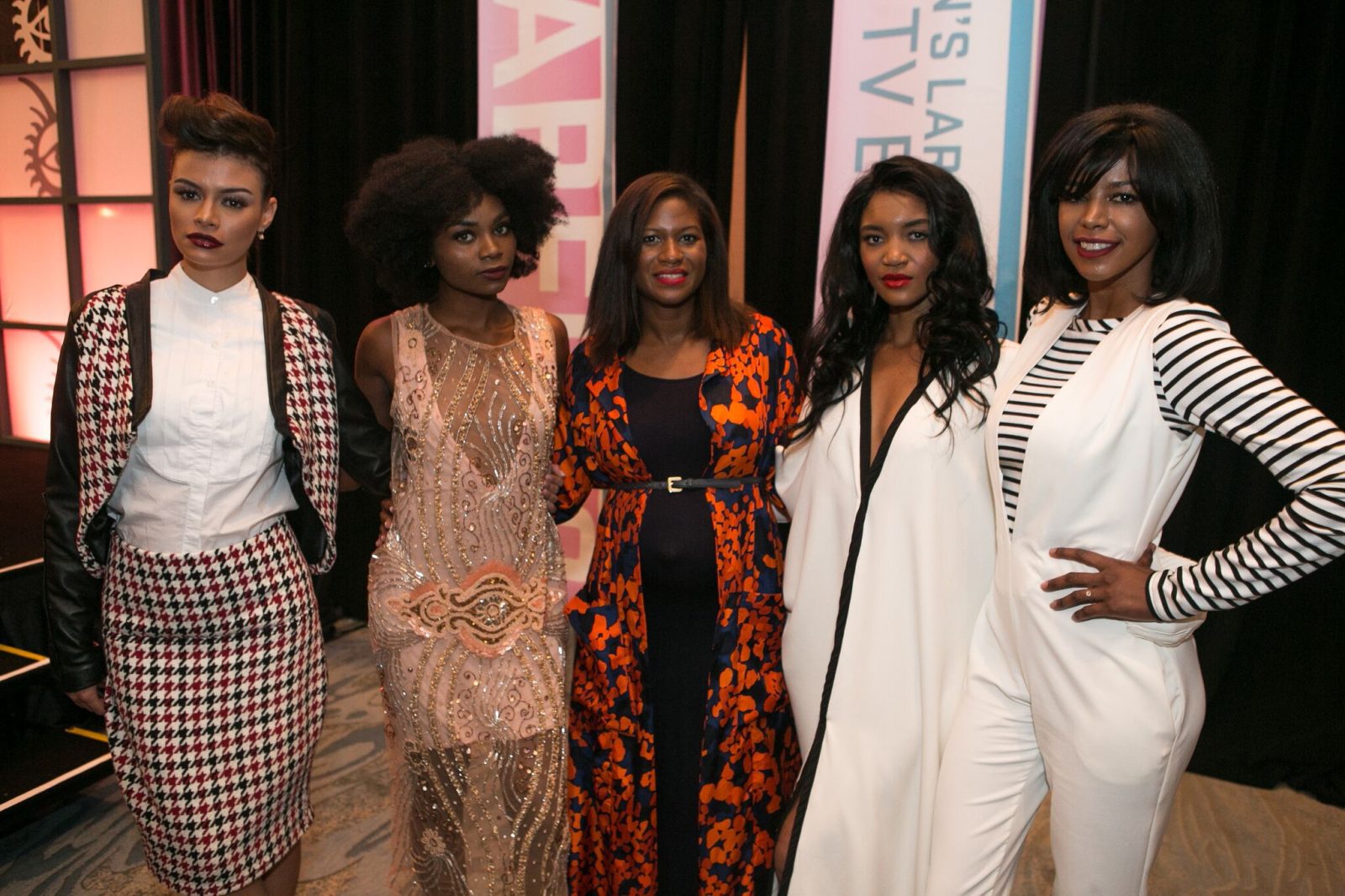 Take a closer look at the Ruth E. Carter inspired collection and ABFF fashion presentation by Fe Noel below.
For more on Harlem's Fashion Row and Fe Noel visit harlemsfashionrow.com and fenoel.com today.
Disclaimer: This editorial content above has been provided and compensated in part by Harlem's Fashion Row, however; all opinions shared by author are her own.