For those of you who are addicted to iPhone applications
(*raises hand* "Hi, my name is ________, and I have an addiction.")
…There's an app for that!
Here's a great way to further feed that addiction while feeding your face!  iPhone app refrigerator magnets! YAY!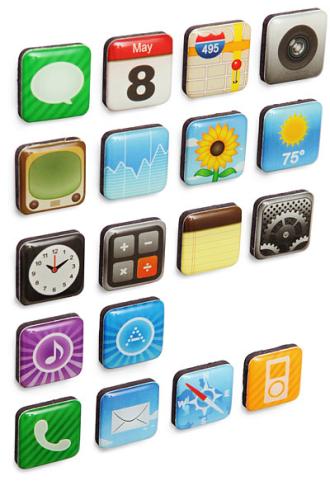 App Magnets
They look like your apps, but they are magnets. For your fridge and stuff.
18 different magnets per set.
Dimensions: each magnet is 0.875″ square.
Use them everywhere, from your fridge to your cubical.  For only $12.99 you can buy them HERE.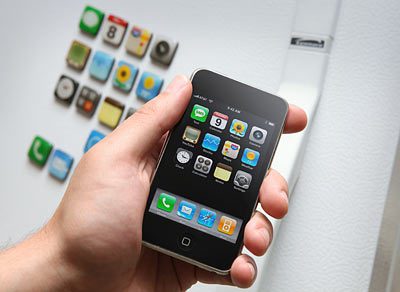 DID YOU ENTER TO WIN AN APPLE iPAD?