Earlier this year, I got a taste test of what the biking life feels like.  During my time in Austin, TX for SXSW I teamed up with Nokia for a super-charged Tern biking experience.  Fast forward to this summer, I felt like a professional biker riding my new Tern bike throughout NYC and beyond.  My Tern Verge 9 folding bike is simple to use and easy to ride no matter what terrain the road may bring.
Can you imagine riding through the streets of NYC on this stylish bike?  I couldn't stop at a red light without getting tons of compliments (or inquires for that matter…)  Most people were intrigued by the slim design and features, but when they found out about the folding option, they were absolutely sold!
The Verge P9 is complete with widely spaced gears and a single shifter. Fast is an incredibly stiff, hydroformed aluminum frame, ultra light wheels and high pressure tires. Perfect for your ride downtown Monday through Friday, or a quick weekend workout. All this in a package that folds in less than ten seconds.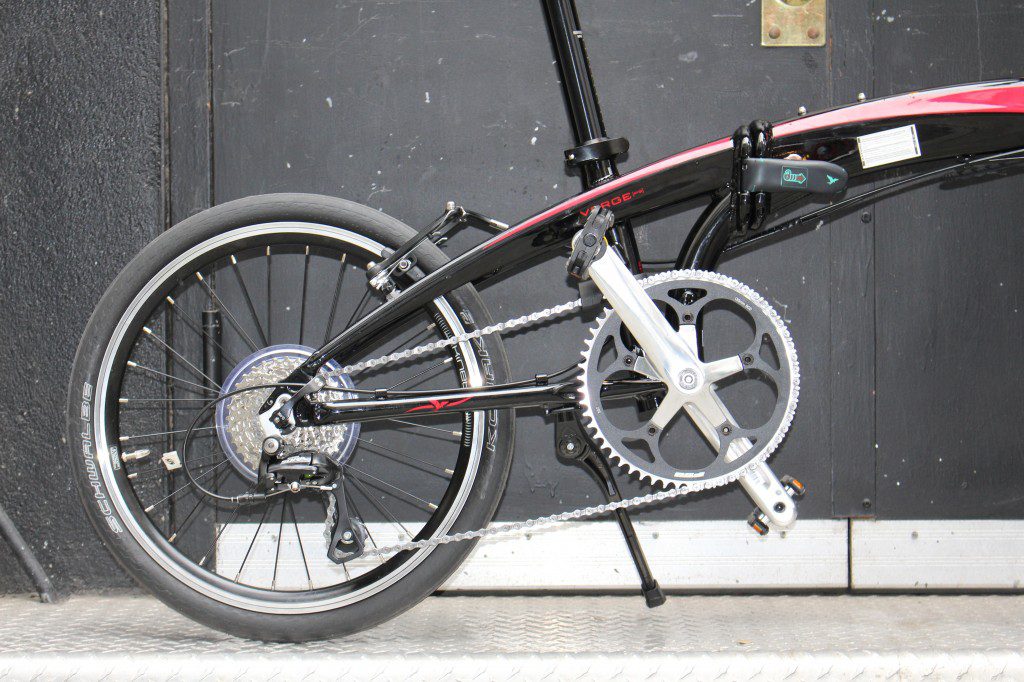 Did I mention that this haute ride also has N-Fold technology that allows you to store it practically anywhere?  One thing about living in NYC is for certain, you're always running low on storage space.  The Verge Tern bike isn't just an average folding bicycle, its built with N-fold technology that separates it from the rest.  [Check out the folding action here.] Folding bicycle design hasn't changed much in decades. N-Fold Technology is a small but important change that results in a faster, and more compact fold. N-Fold Technology includes new frame and handlepost geometries and spins the front wheel by 180 degrees before the central fold, resulting in a package 40 mm (1.5") shorter. Bicycles with N-Fold technology like this Verge Tern bike can also be folded – easily – in less than ten seconds.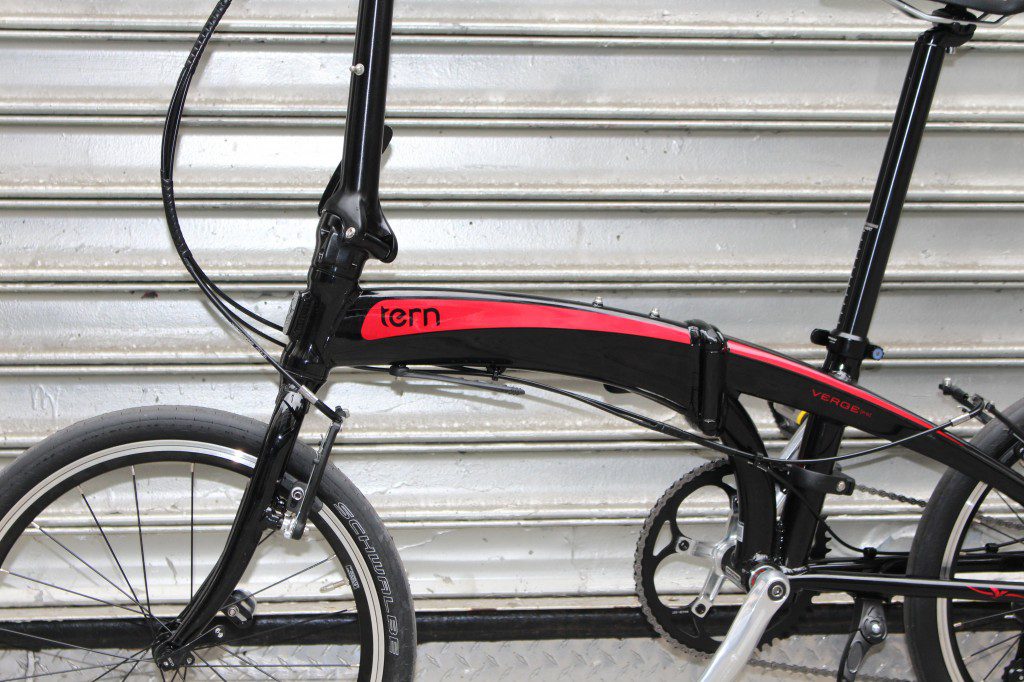 Have you gone bike riding recently?  Check out a variety of styles for everyone on two wheels with Tern.  For more on Tern bikes and to find the right bicycle for you, visit TernBicycles.com.
Comments