Did you attend the fashionably fun Relax, Renew and Recharge event during New York Fashion Week?  If you didn't, then you missed out on some exciting smartphones and accessories from LG mobile.  During the event, we gave away THREE LG G Vista smartphones from AT&T and had the LG G3, the LG Watch and plenty of other smartphones on site for hands-on tweeting, selfies and more!
I got plenty of hands-on experience with the LG G3 and LG Watch and I can't help to say, I'm in love!  There are several reasons why many consider LG G3 being on top of the list: excellent battery life, swift user interface and fantastic design. The device also comes with the following features: 5.5 inch, 16 GB / 32 GB version, 13MP camera and 3,000 mAh battery. This double duo of style and function is perfect for practically anyone.  Check out five reasons why I love the LG G3 and LG Watch from AT&T below.
But First, Let Me Take A Selfie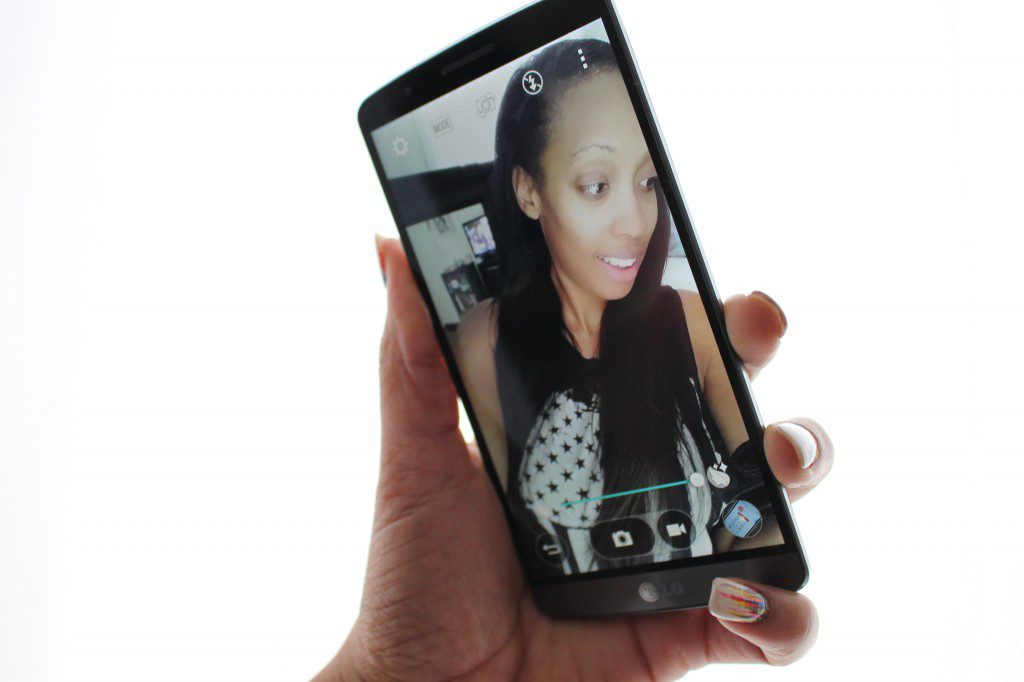 Located above the display is a 2.1-megapixel camera for taking selfies.  The 2.1-megapixel shooter has two modes to make it easy to take selfies. The first detects an open hand, which you clench into a fist to start the countdown timer. This is particularly useful if you're using a selfie stick, since you likely won't be able to reach the phone to hit the shutter. Or if you like me and have super long arms, you can tap the screen to simply start a selfie countdown.  The front facing camera even comes with a blurring photo-editing feature that smooths out lines, wrinkles and fixes a flaw-filled selfie to perfection, every time.
Leave Your Money In Your Wallet With ISIS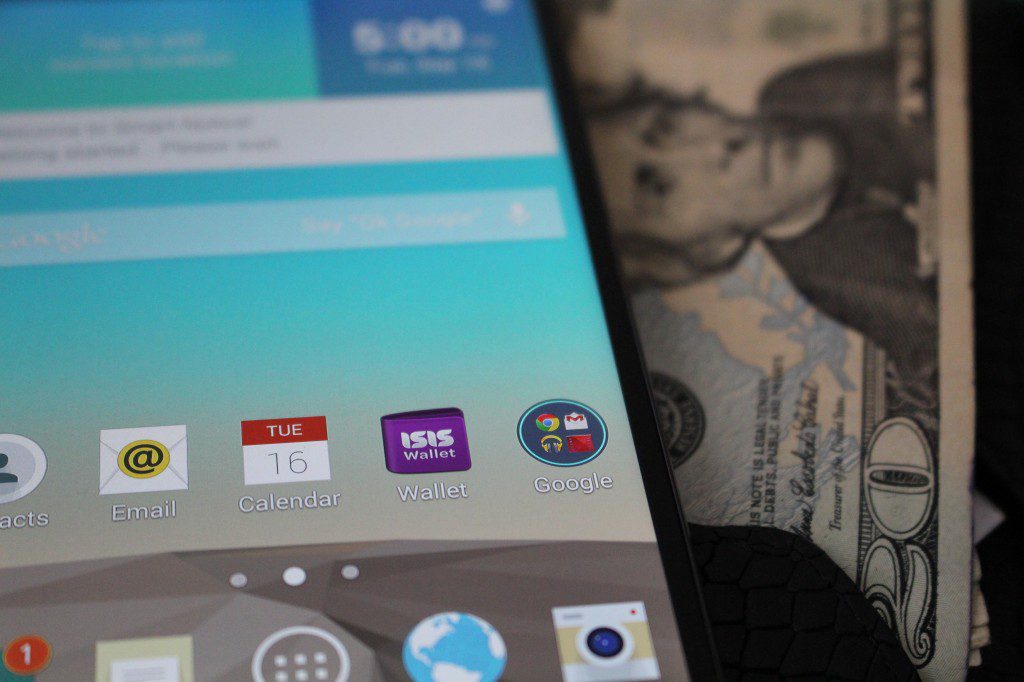 I've talked about the power of NFC technology before, I've used ISIS wallet with other smartphones and with Apple jumping on the NFC bandwagon with Apple Pay, smartphones are doubling use as credit cards like never before.  A simple tap of your smartphone at the register can now buy your coffee, lunch, movie tickets and more!  Who wouldn't love the convenience of an alternate paying system while on the go?
Want to buy lunch, but you're still in the middle of drafting that email to your boss?  The LG G3 lets you use two apps in the same time with its Dual-Window functionality. Harness it by tapping and holding the 'Back' on-screen navigation key, or through the button in the task switching menu. Tap on the upper or lower side of the screen to choose which side the window goes to, then tap the app icons, or drag them up or down.
LG G Watch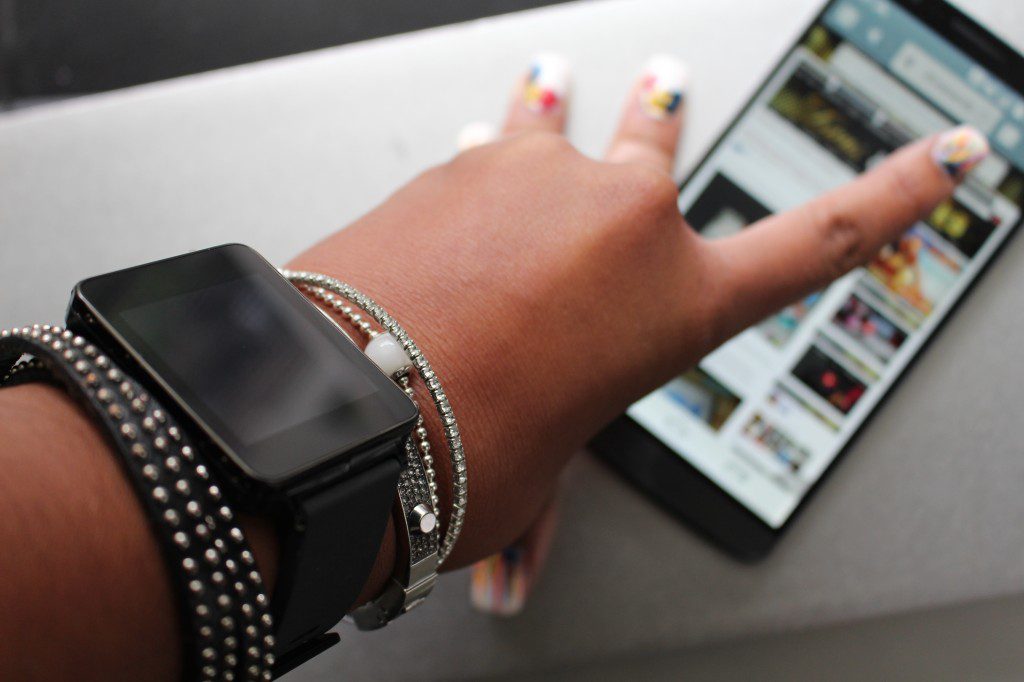 Who wants to press a button on their watch every time they need quick information? Not me!  That's why I thoroughly enjoy the LG Watch with "Always On" technology powered by Android Wear.  Using the Google cards you know and love, this LG Watch has a simple new user experience which provides useful information on your wrist only when you need it.  Trying to figure out what time to leave the office to make it to your next appointment on time?  Once paired with the LG G3 device, the voice recognition feature intercepted text messages and alerts and let's be honest, it's overall a stylish piece a tech that any girl would want to add to her arsenal, right?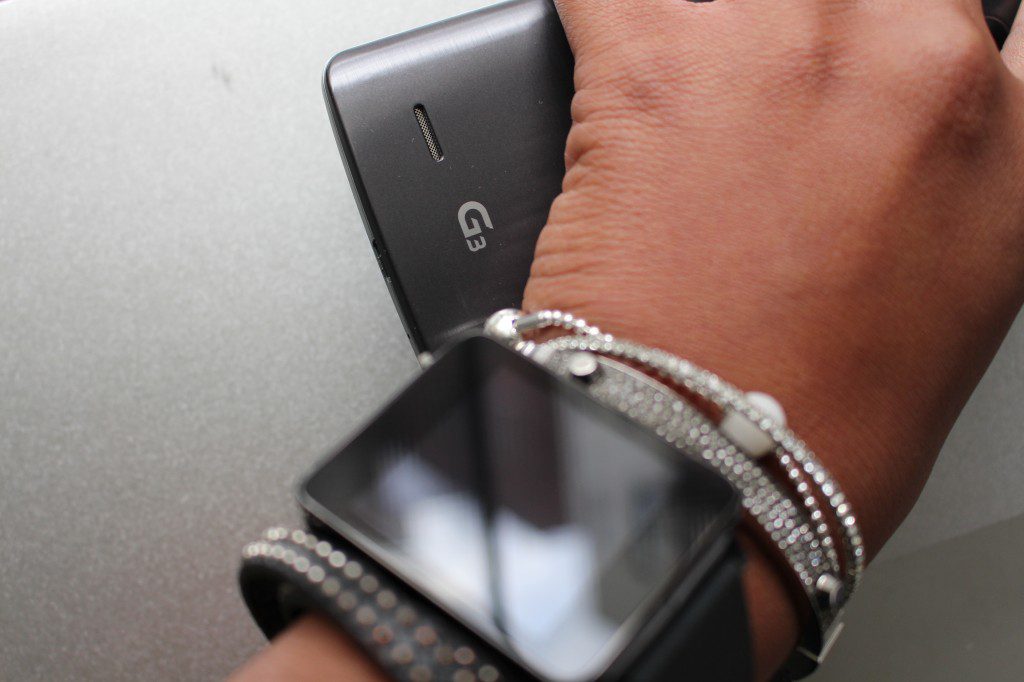 Want to learn more?  The G3 is the perfect new gadget for "early adopter" types who want the latest and greatest without following the opinions of others.  If you're looking for a powerful handset that's beautiful and fits seamlessly into your stylish lifestyle you won't be disappointed with LG's latest in smartphone and wearable pairings.  Discover the LG G3 and G Watch available at AT&T today!
Comments