It's unavoidable.  Back-to-school sales & commercials ring the alarm that Fall is fast approaching, no matter if you're just getting settled into summer.  Slowly but surely, summer styles are being pushed onto clearance racks and Fall's trendiest looks are front and center everywhere.  Department stores, magazines and more – you can't escape it, Fall is practically here!  This morning, as I perused through morning emails – I came across a gorgeous Baroque skirt and instantly thought "…but is Barouque still in style this season?"   I clearly needed a refresher on Fall trends to prepare me for what's to come & thought I'd share some of my favorite Fall trends can wear now (and a few you can try to avoid later this season) below.
WEAR NOW
1. BEANIES – The beanie is one of those runway trends that won't ever go away (so you might as well embrace it, right?) —it's practical and affordable, not to mention super cute. One tip: Wear it on your way to the office or a cocktail party instead of just on the weekends. The contrast is part of what makes it look so chic.
2.  LAYERS & LAYERS OF LAYERING – Take a cue from BCBG and add interest to your fall outfit choices by piling on a few extra pieces.  Mix textures with your pants, skirts, and tops. A sheer dress over leather pants allows you to layer without looking bulky.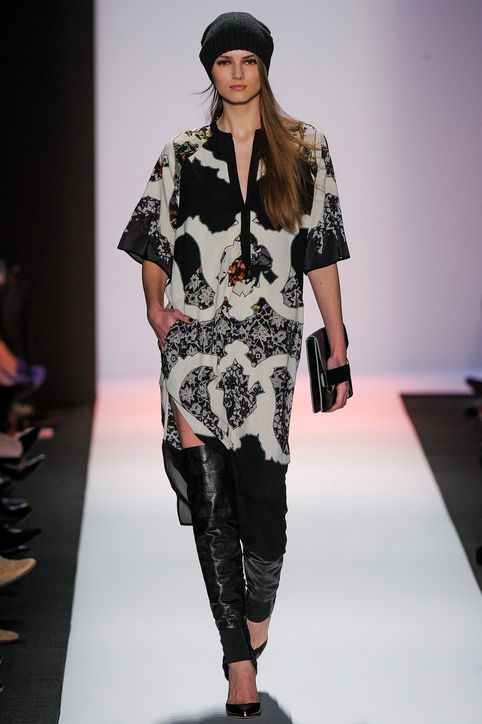 3.  LEOPARD PRINTS:  Play with different colors of leopard this season. Classic brown and black will always be in style, so have a little bit of fun and choose a pink or red version instead.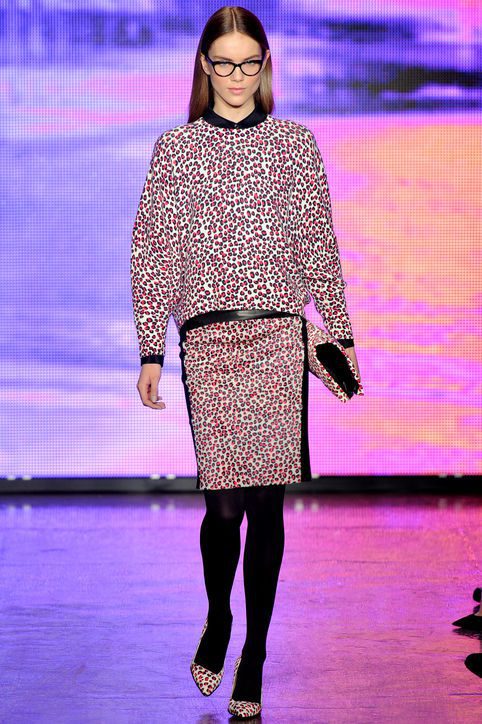 4.  WINTER WHITES – On the runway this season, head-to-toe winter white made one of the strongest impressions. Easy to assemble at any price and season-spanning, this addition for wearable trends NOW was a no-brainer.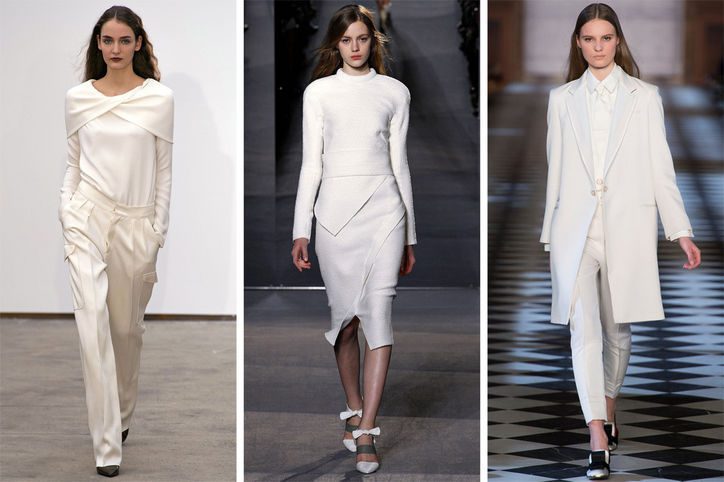 5.  BE SEEN IN GREEN:   Green is officially a thing for fall 2013. From emerald to army, there's a shade for every skin tone, hair color, and personal style.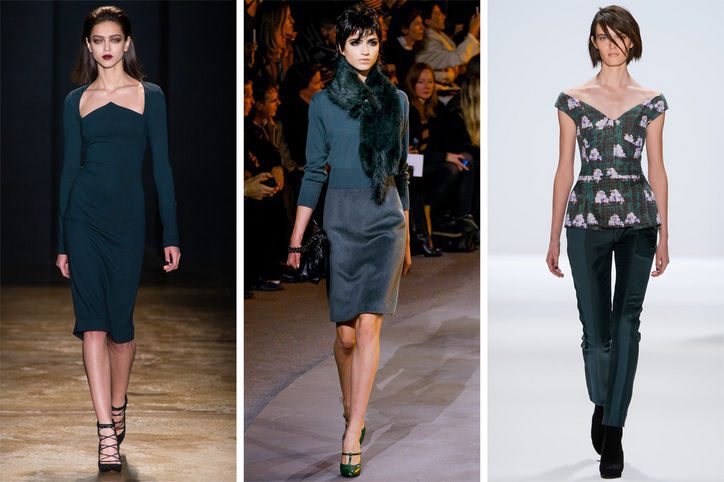 AVOID LATER
1.  CIRCUS & FOLK PRINTS – Fall collections had a thing for earthy fabrics, wild patterns, and thus the folk-inspired looks came forth. While these hand-worked motifs aren't terribly horrific, use extreme caution when attempting these looks on your own (or you could wind up looking like a displaced circus performer).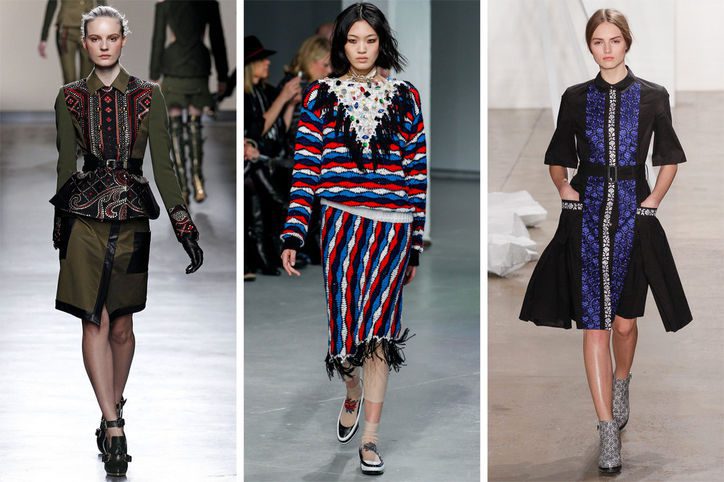 2.  ROUND SHOULDERS – (shoulder pads required.) Busty girls:  Stay away.  Boy-shaped girls:  Stay away.  Any girl that doesn't require the use of shoulder pads while playing stadium football…. STAY AWAY.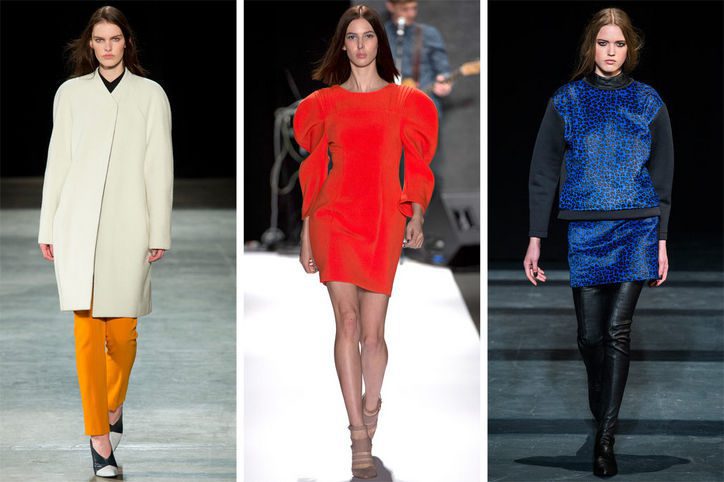 fall fashion trends
via Glamour.com
Now that you're equipped with a few ideas that'll help ease you into the most fashionable time of the year, which trend are you eager to try first?  Let us know below.
Comments