With New York Fashion Week right around the corner, we're on pins & needles awaiting the chance to rock our haute Fall fashion finds.  We've rounded up some of the coming season's best styles and tweaked them for late summertime—so you can feel fashion-forward without breaking a sweat. Click through for our runway inspiration, styling tips and shoppable picks.  Can't wait to wear Fall fashions?  Now you don't have to…
Pretty In Peplum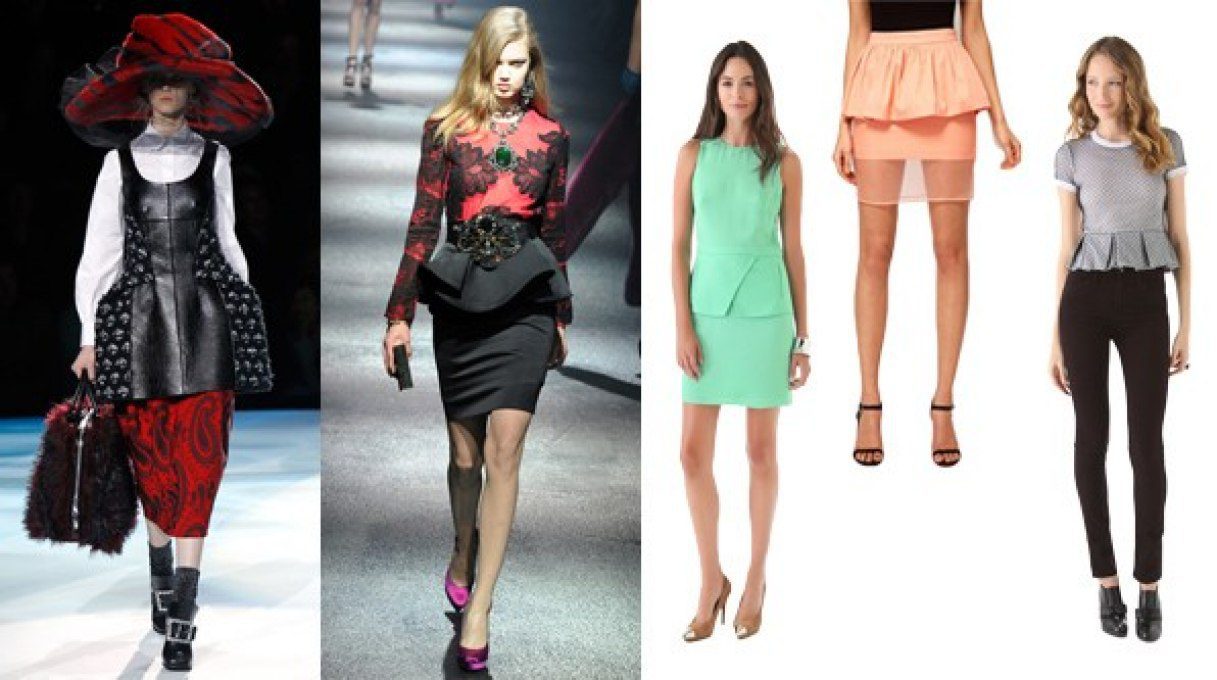 Everyone's favorite waist-defining ruffle detail isn't going away anytime soon. We saw peplums at Marc Jacobs (left), Lanvin—and just about every major designer's show. While it's a bit steamy outside for a peplum jacket or maxiskirt, try a peplum-trimmed cotton tee or sheer-paneled skirt for the time being.
Marching Orders in Fashion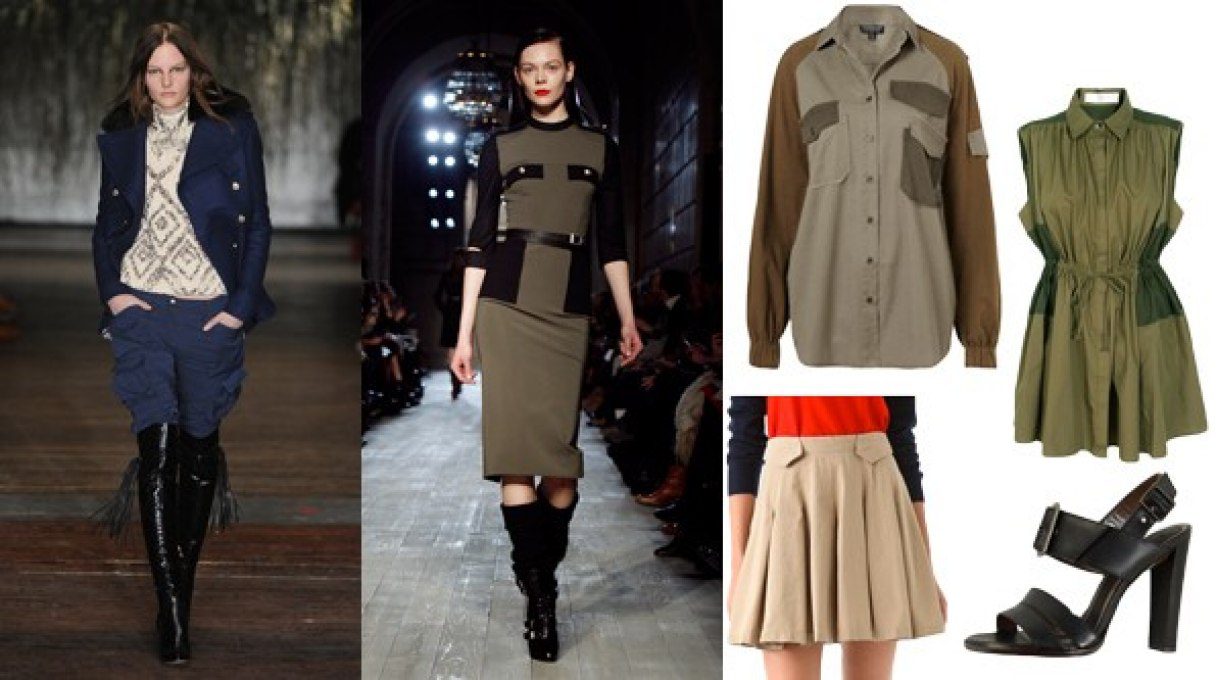 We spotted military-style jackets, trench coats and dresses on Altuzarra (left) and Victoria Beckham's runways. The trick to wearing the trend right now? Skip the army-inspired coats in favor of khaki circle skirts, sleeveless combat dresses and loose-fitting button-ups in shades of olive drab. Until it's cool enough for knee-high boots, try a sturdy-looking buckled sandal instead.
Lady-like in Leather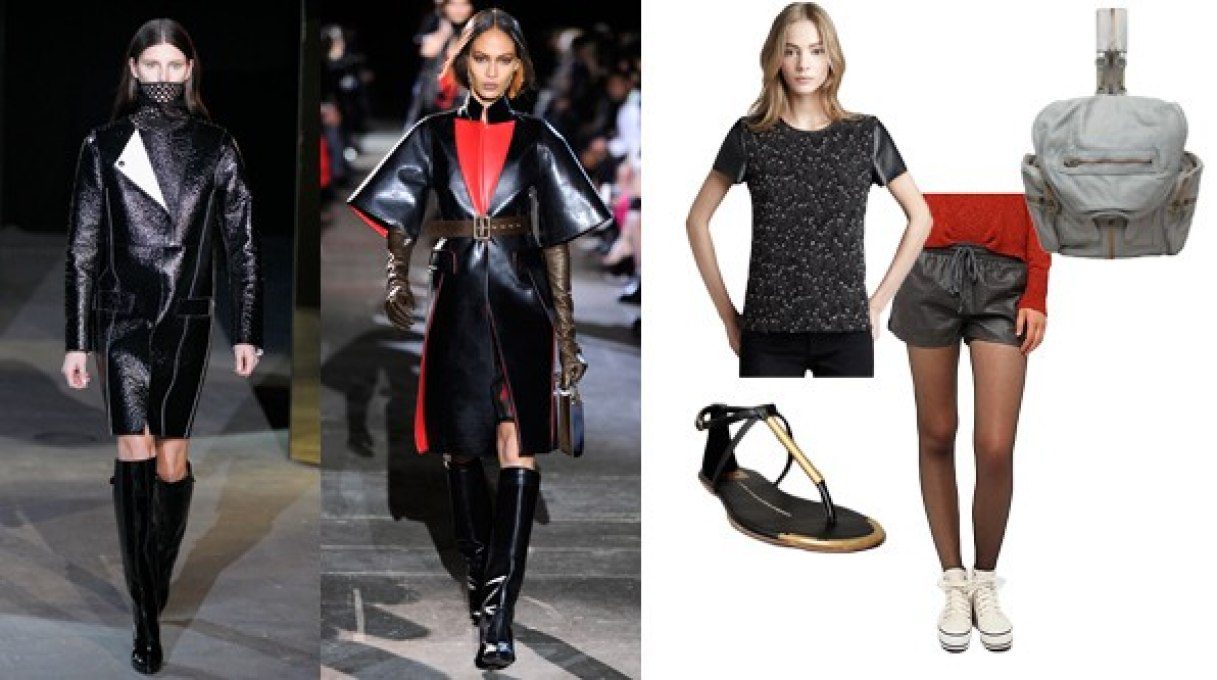 Leather's long been an easy way to luxe up an outfit, but for Fall 2012, designers (like Alexander Wang, at left, and Givenchy) showed entire looks made from the material. The trick to making it work in the late summer? Pick leather shorts—preferably perforated—and add a tee or tank that's only trimmed in the buttery material. Simple flat sandals and a sporty backpack will keep the look from heading into S&M territory.
With a variety of Fall fashion alternatives today, which trend are you looking forward to wearing sooner than later?