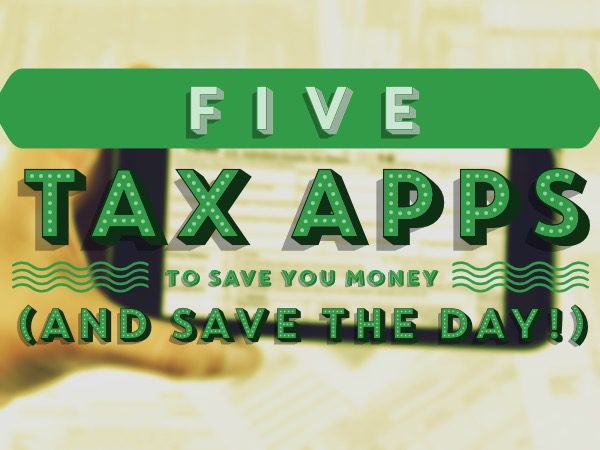 The deadline for tax prep is right around the corner.  It's true!  The tax deadline date is April 18th and unless you're an accountant, chances are, you could really use some professional tax help.  With a little help from your smartphone or tablet, you can now find the answers you desperately need, pose custom questions to real-life accountants and even file this year's taxes like a pro.
So ditch the calculator and get ready to download five last minute tax apps to save you time, money and save you on tax day below!
IRS
IRS2Go: First things first.  There's no way to talk taxes without including the Internal Revenue Service's own official app, IRS2Go. The app allows you easy access to check on your tax refund status, pay your taxes directly from your bank account or pay with a credit/debit card. It also provides helpful tax filing tips straight from the Internal Revenue Service's mouth. Free on iOS and Android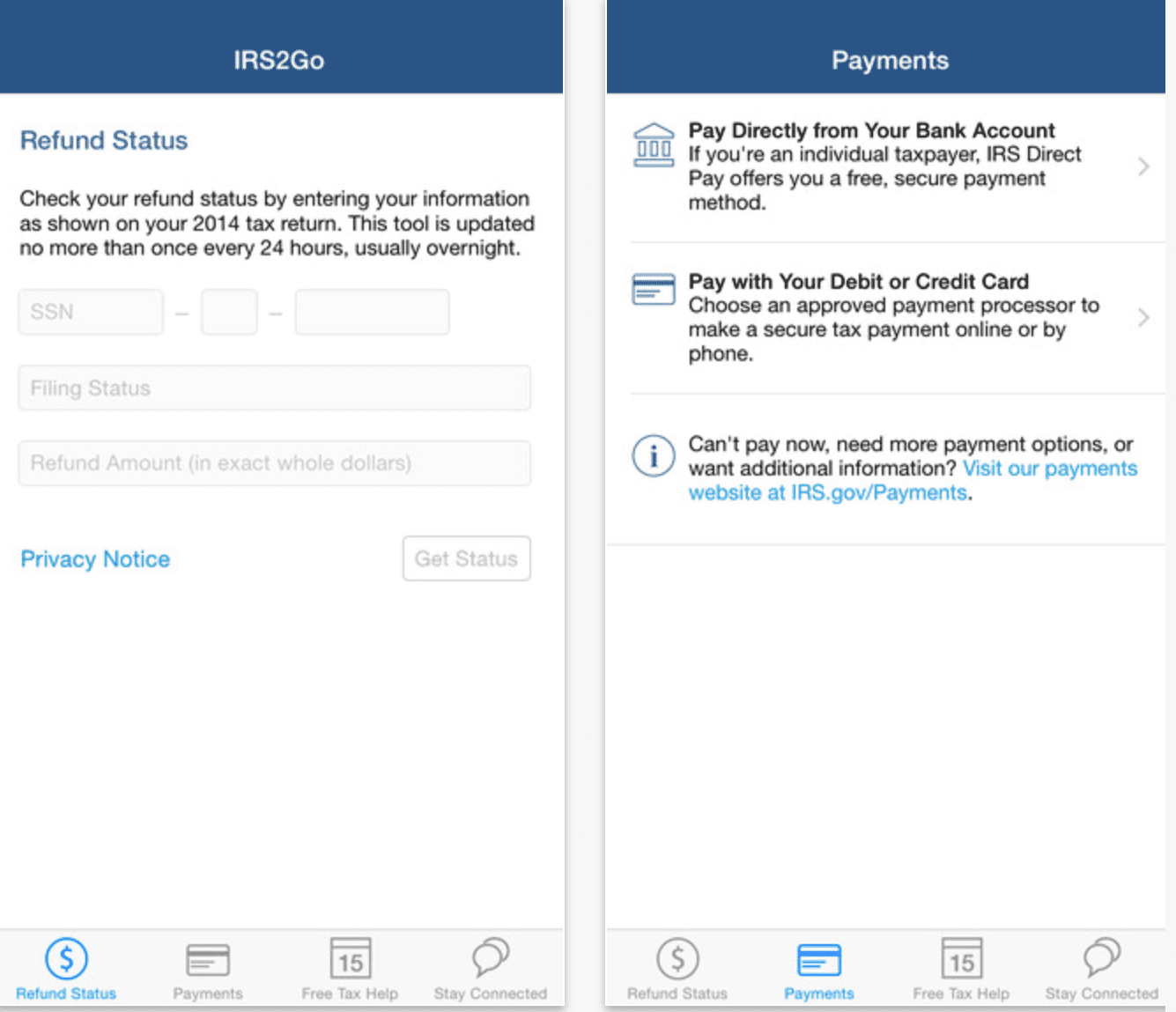 TurboTax
TaxCaster by TurboTax: Rather than anxiously awaiting the answer to the ultimate question — "Will I receive a refund or will I owe money?" — download this app, enter your data and let it estimate the outcome. The accuracy of the final estimate may not be exact, but it's a great way to know the route you're heading down. That's way better than keeping the suspense alive as you fill out each and every one of the required forms.  Free on iOS and Android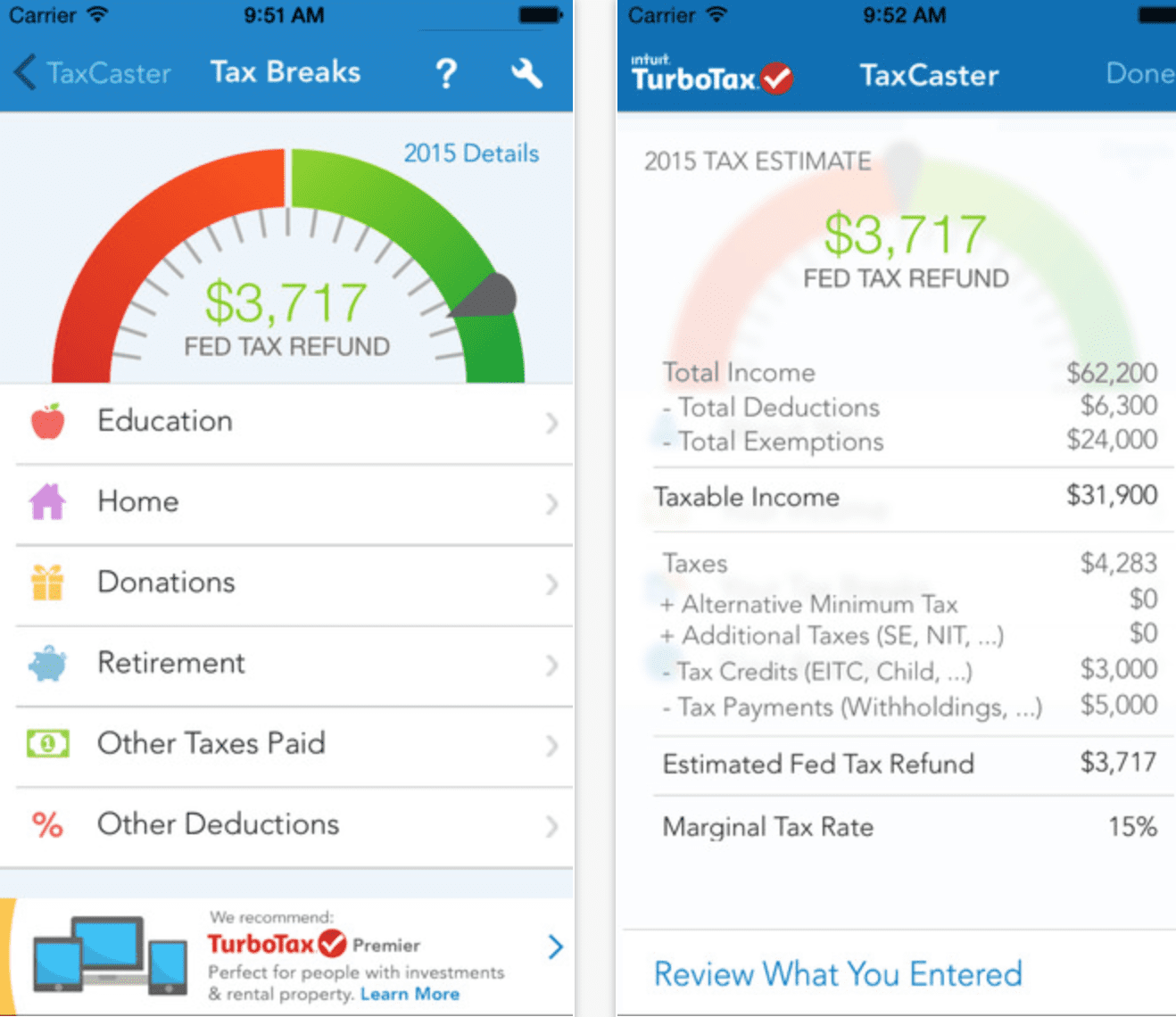 TurboTaxTax Preparation: Tax season will never be the same once you add this app to your arsenal. Simply take a photo of your W-2, answer some simple questions about your life and e-file securely. All you have to do is double check that it has read all of the numbers correctly (if not, you can manually fix them), and send your papers off to the IRS through the app — it's that simple. The only downside? You'll have to pay a small fee when you file your tax return.  Free on iOS and Android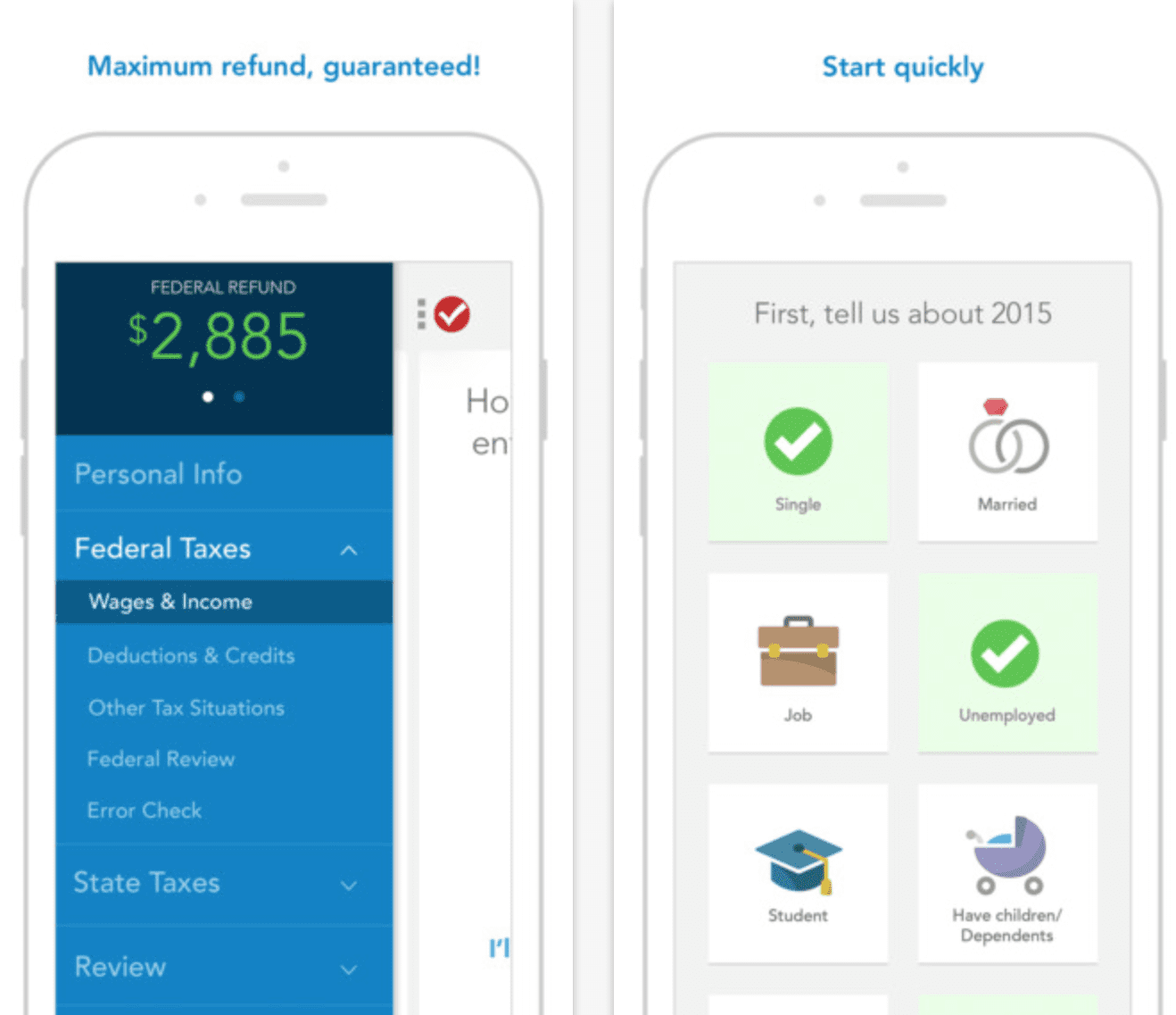 H&R Block
My Block: If you're looking for information, H&R Block's app can provide you with answers to basic tax questions, help explain standard terminology and allow you to estimate your refund, so you can plan ahead. What's more, it lets you easily book an appointment at a nearby H&R Block, send over all relevant paperwork via the app and even keep track of your refund status. Free on iOS and Android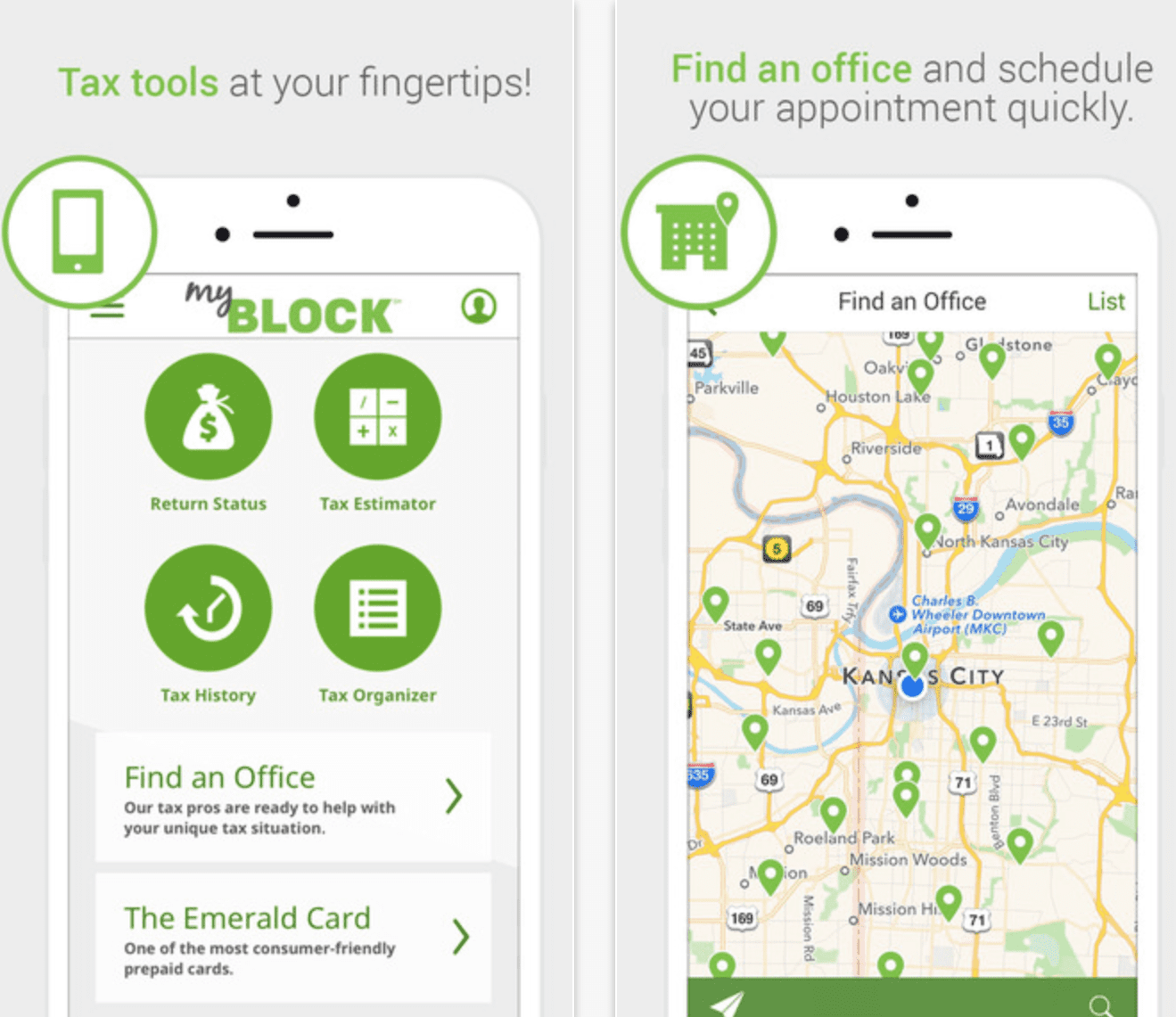 H&R Block Tax Preparation: Once you have all the information you need and are ready to file your tax return, H&R Block has you covered with My Block's sister app. Whereas the first puts a focus on answering questions, this one is tailor-made to help you actually fill out your forms and send them off. Just take a photo of your W-2, select the Free, Basic, Deluxe or Premium edition and let the app do the work. Free on iOS and Android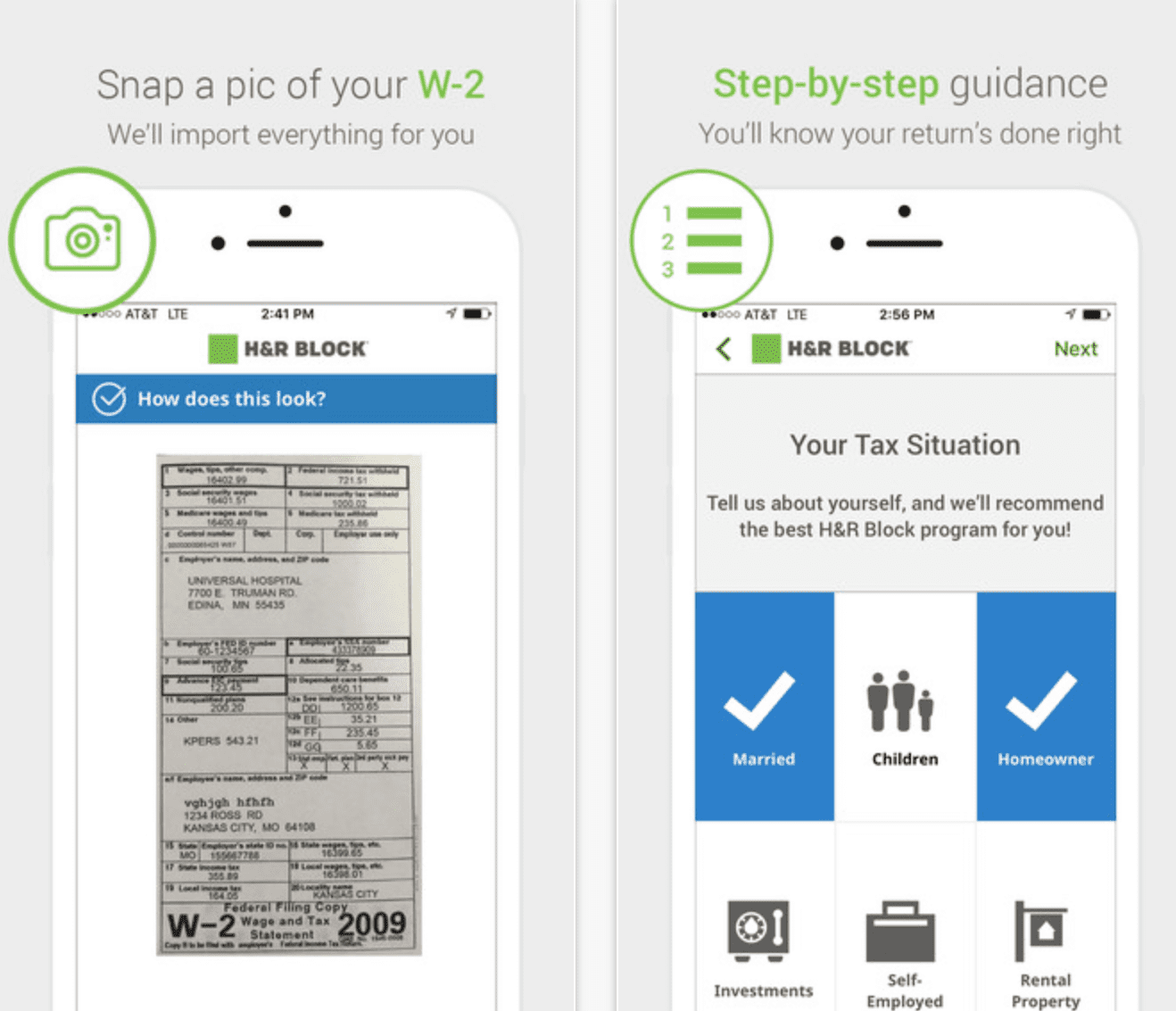 Have you filed your taxes yet? What other apps and online tools are you using to make the most out of your taxes this year?  Share your favorite apps in the comments below! 
Comments