No doubt about it, SPRING has sprung and it's in full effect. Every year around this time most people get into "out with the old and in with the new" mode.  It's a time to deep clean homes and really get organized for the new season.  If you haven't gotten your spring cleaning game tight yet, I've got you covered with spring cleaning and home organization accessories that I'm totally crushing on right now.  All of these favorites are in my home and get major use in keeping my home spring clean and organized all year long.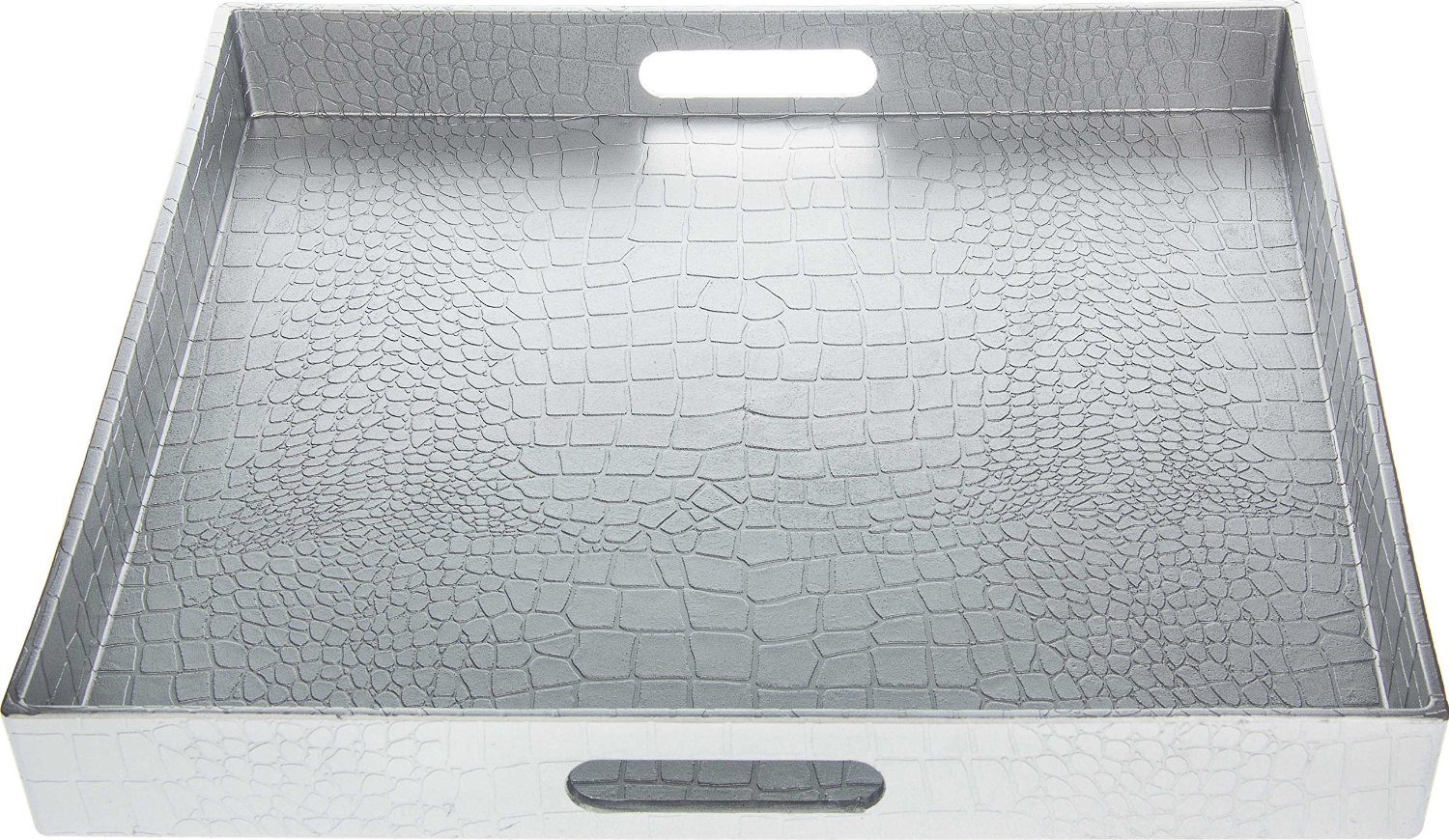 Nothing says "An organized adult lives here" quite like a luxe serving tray.  It's the perfect organization accessory that compliments any style of home.  Placed on a accent table or ottoman, it instantly doubles as a entertaining accessory for serving food and drink – plus it's a great way to keep random items like remote controls, keys and other gadgets in its place.  (I purchased a faux alligator tray like this one and it immediately upgraded my ottoman into a classic entertaining area.)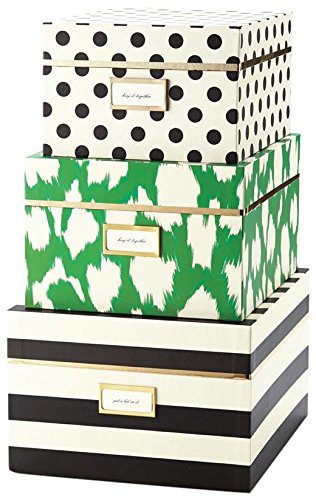 I love boxes! Big boxes, little boxes – boxes for your jewelry, glasses and more.  Nothing says "you're officially organized" like a room filled with these stylish and chic containers.  I typically keep a variety of boxes in my home for files/paperwork, small accessories, cords and more.  Some of my favorites are boxes from Kate Spade, Ikea, HomeGoods and even these from Amazon are perfect for organizing accessories with a little style.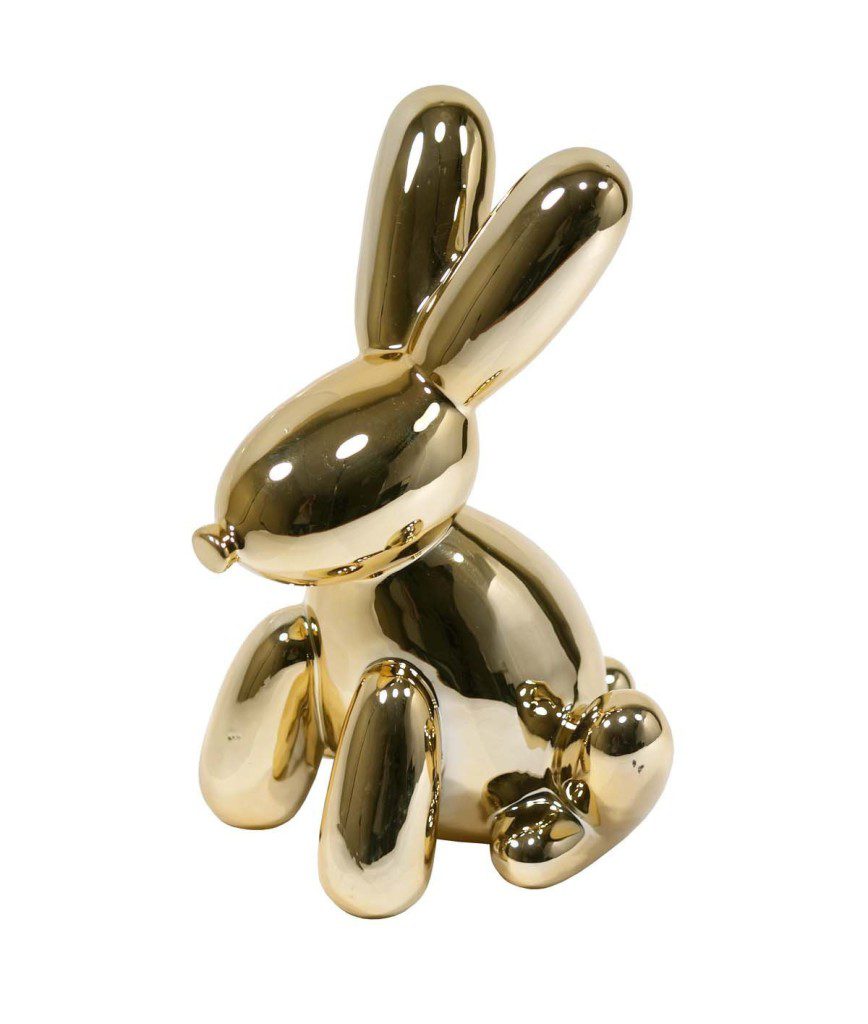 Not all penny banks are for kids.  I believe that every adult home should have a bank or nesting area for spare change hidden in pants pockets or weighing down your favorite designer bag.  I've always kept a penny bank on deck to purge my purse of pennies, dimes and quarters at the end of the day.  These chic ceramic banks for your spare change will do its part to keep your home clutter free, are the perfect organization accessories – plus it's a great way to keep change accessible for that unexpected morning coffee run.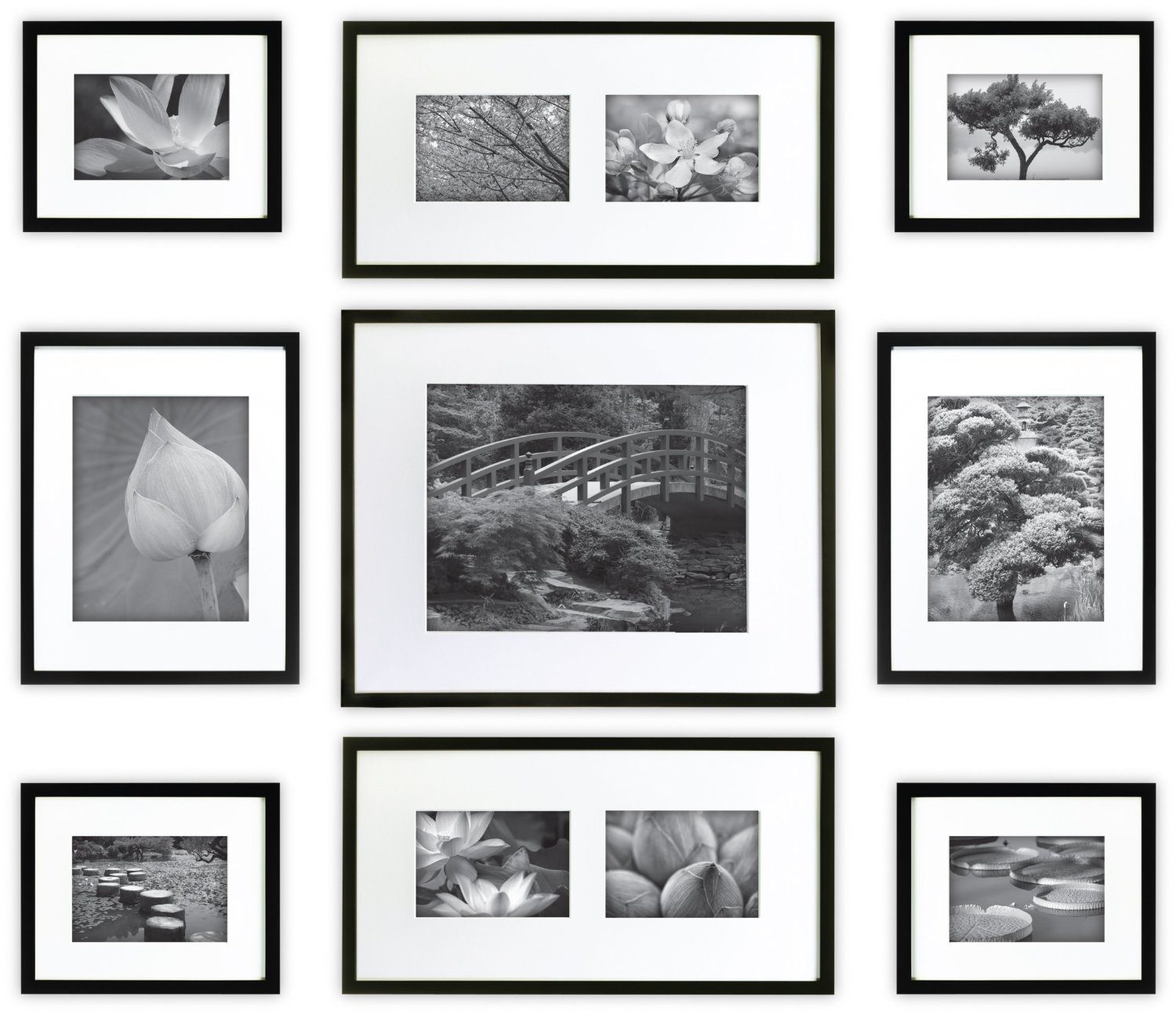 With everything going digital, it's so easy to forget just how much photo prints makes a space look and feel special.  On the other hand, if you're like me and find a photo kiosk you probably print way more photos than you need.  That's when a surplus of photo frames come in handy.  Adding a custom gallery wall in your home is a great way to organize and display your favorite photos for friends and family to enjoy this season and beyond.  I scored my gallery wall frames (tutorial here) from Ikea but you can get a full set of frames from Amazon here.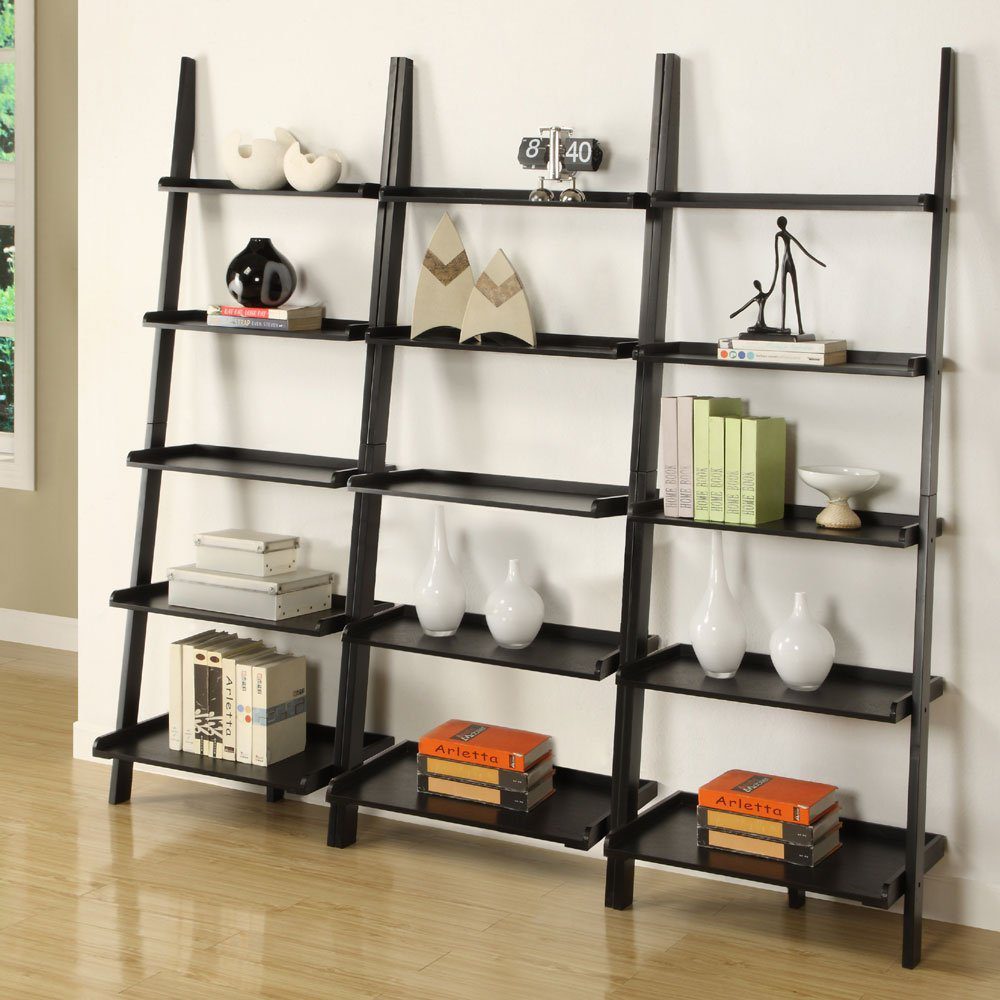 No matter if you're in a spacious home or small NYC apartment, every home could use a little organization with a chic ladder bookcase.  Whether you use it to store home electronics, a small book library or framed photos that didn't make the gallery wall, its a great way to add storage space that doesn't clutter a room. (If you follow me on Snapchat, you know I loooove a good bookcase and these ladder bookcase units from Amazon looks a lot like mine that were super easy to assemble and look great in any room.)
These are just a few of my favorite organization accessories to keep my space so fresh and so spring clean.  How do you organize your space in time for spring?  Drop your favorite organization accessories, tips and tools in the comments below!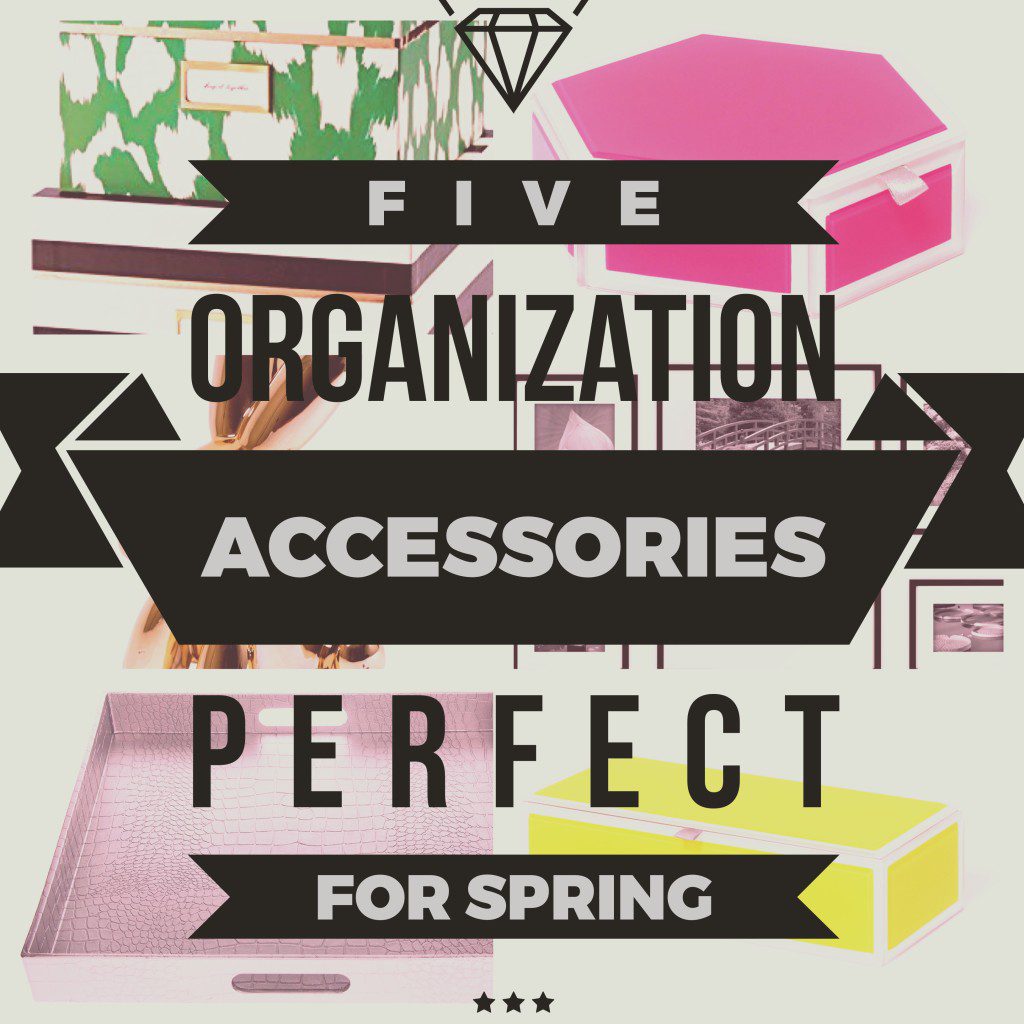 Comments