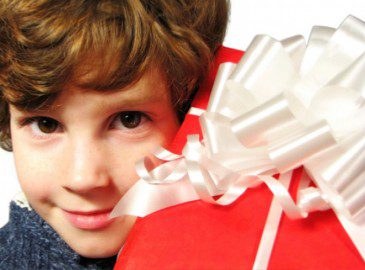 You like to stay ahead of the game and so does your mini-you! These are by far some of the coolest tech toys for kids on the market right now. Put one of these under your Christmas tree and watch your little one glow as he or she unfolds these must-have gadgets!
==============================
Barbie "I Ca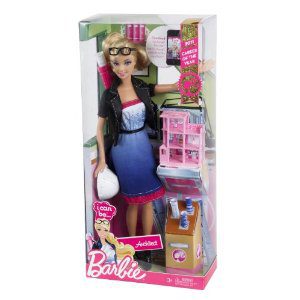 n Be Doll" Playset
Now this is what I call an empowering toy for our little women! Gender roles are noticed and acquired very early in childhood, so it is very important and commendable that Mattel is setting a standard for what girls can be when they grow up. Our classic Barbie has carried on so many stereotypical female roles… until NOW! Some of the I Can Be Dolls thus far include Computer Engineer, News Anchor, Skier, Pediatric Doctor,  and Architect. These can be found anywhere toys are sold and on Amazon for less than $25.
==============================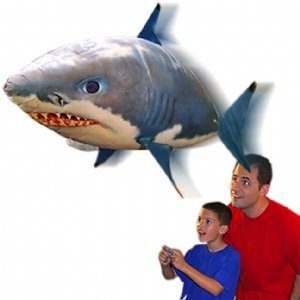 Air Swimmer Remote Control Inflatable Shark
Yes- It is a shark that once filled with helium can navigate through the air with life-like swimming motions! All that's required is four AAA batteries and the (indoor only) fun begins. This remote-controlled toy can be steered in any direction and really comes to life like no other! I found the cheapest ones available at Amazon.com for under $30!
 As an overactive child board games were fun, but only for the first ten minutes. If only I had the UNO Robot! Let kids create their own unique house rules. UNO Robot directs the games and adds hilarious phrases during it. Its is their game… let them play it their way! This one can be found at Walmart, Target, other department stores, and online as well.
==============================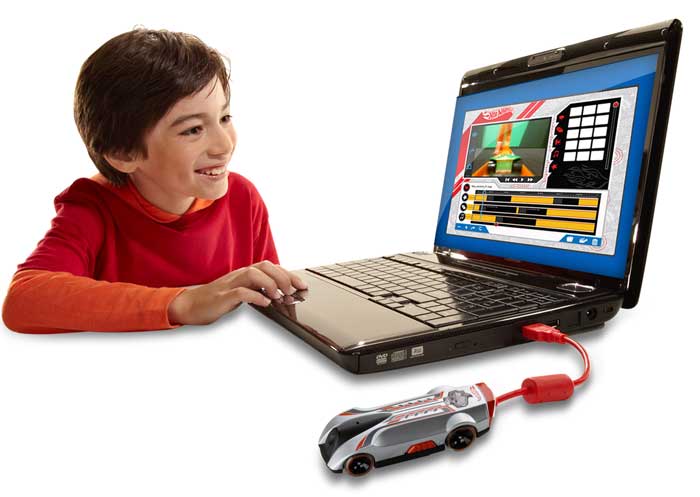 Hot Wheels Video Racer Micro Camera Car
What child doesn't love the classic Hot Wheels? New technology allows your child to view the world from the perspective of a racecar with a built-in Mini Cam, making them feel as if they are in the drivers seat. See the world through Hot Wheels® by racing on actual Hot Wheels® track while recording! The Video Racer™ car even has a built-in LCD screen for instant playback. The Mini Cam can even be removed and clipped onto bike helmits during an adventure or strapped around an arm during a sports competition. The possibilities are endless!
==============================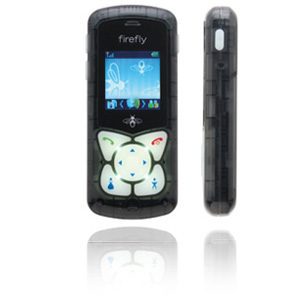 Firefly Phones
So your child wants a cell phone? What now? The pros and cons of your preteen having a phone are uncomfortably close- except with Firefly phones. Firefly phones are not only cute and affordable, but they also allow for complete parental control of calls and internet access. Eliminate your worries. Firefly's glowPhone is only $49.99 and requires no contract or activation fees. You can keep track of your child without worrying who they're calling or what their surfing on the web, and still satisfy their wants with a phone that has features like any other.
==============================
All kids, young and old would love a new tech toy especially this time of the year.  No mater what their age, these are sure to be a hit with your little prince or princess this Holiday Season.