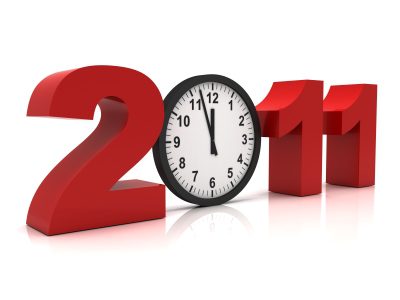 Greetings earthlings!  I'm so high off of my anticipation of 2011 that I feel like I'm on another planet and I just had to share just some of the tips that have made me so excited and ready for the NYE countdown to begin.  WARNING:  These tips are personal and include a little bit of gadgetry & fashionability, but hopefully they'll ignite you to jump towards your 2011 as they have me.  ENJOY!
5. Start going to the gym NOW! If you have been going, start a new routine early before the after holiday rush begins in January. Before you know it, you'll look slimmer & sexier before all your friends…and then the bragging rights begin!
4. Switch up your look! Change your hairstyle, make-up look and try something a little spunky! (You can debut your look during your NYE festivities, or anytime before.)
3. Splurge on yourself. Buy a pair of stilettos that make you feel powerful & unstoppable.  (Trust me, there's no better feeling than a new pair of heels to put a little more pep in your step!)
2. Organize, Organize, Organize! This doesn't require you to buy a thing.  Simply utilize what you already have.  (ie, smartphone calendar, email, etc.)  Begin organizing your life today from scheduling your appointments, workout sessions and more!  If you begin this practice today, you'll be well ahead of the curve come January 1st.
1. Unplug from the Matrix. This is tricky, yet around the holidays easily doable.  Take this time to reach out and connect to your friends & family via Tumblr, Facebook & Twitter but on Christmas day and NYE unplug yourself from the social network and enjoy personable human interaction with family & friends.  (after all, isn't that what the holidays are all about?)