The holidays have always been a time where I assessed my health, wealth and relationships.  I try to monitor my weight just so I can truly enjoy all the great food and desserts for the holidays – AND to get a jump start on my new year's resolution. Luckily, Walgreens and The National Urban League has teamed up to spread awareness and prevention measures to help everyone live happy and healthier lives – just in time for the holidays.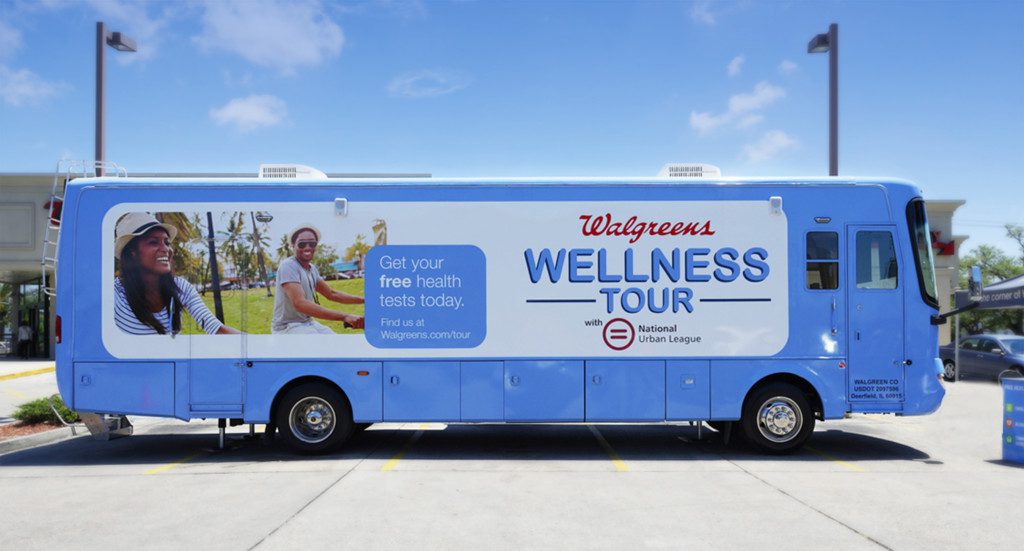 Last month, I checked out the Walgreen's / National Urban League Wellness Tour in New Jersey and I got a first hand experience of the importance of early detection that instantly snapped me into reality. After a series of quick tests and measurements, I was stunned to learn that unhealthy eating habits and stress caused me to gain TWENTY POUNDS + a host of elevated health concerns! I knew, leading up to my visit that I hadn't been practicing healthy habits, but I had no idea the repercussions that it had on my health.


Through my Wellness Tour visit, I was able to detect the spike in my blood pressure and BMI vitals early and make some serious lifestyle adjustments towards a healthier new me! In just a few weeks, I've been able to shed almost FIFTEEN POUNDS and I'm feeling more energized and refreshed than ever before!
Many people my age never make preventative doctor or hospital visits, until it's too late. Over the last eight years, The Wellness Tour has administered more than 570,000 health tests valued at $12.8 million in communities throughout the United States. These no charge health tests are vital in the quest of early detection and empowering communities with knowledge and resources for the prevention and early detection of today's leading chronic diseases. It's your life, your health and early testing now could make a world of difference for you later.
Discover more from The Wellness Tour and connect with Walgreens by visiting Walgreens.com/Tour.
Comments