Welcome to the wonderful world of Denmark… in America! That's right, the wonderful city of Solvang, California is heavily influenced by Denmark and during a recent press trip with Lincoln Motor Company, I got the chance to eat, drink and live like the Danish in Solvang.
Named by Orbitz Worldwide Travel as one of the "Top 5 US Domestic Destinations with International Flair." discover what makes Solvang such a special place to visit below.
Approximately six blocks by four blocks in size, Solvang is truly pedestrian-friendly with wide sidewalks and benches for restful viewing of the colorful village scene. Consider spending an hour or so seeking out the four windmills in the village and other landmarks along the way. It's an easy stroll and encompasses most of the town, passing by unique shops, bakeries, restaurants and wine tasting rooms.
Specialty shops abound throughout the village, where you'll find hand-made quilts, chocolate, ironworks, toys, porcelain figures, antiques, clothing, clocks, wooden shoes, books, collectibles and much more. For a unique Danish shopping experience, discover how you can get into the spirit of Denmark and live like the Dutch in Solvang below…
Shopping
Johnson's Jewel Box (436 Alisal Road) not only creates original jewelry but offer estate items for sale.
Gaveaesken (433 Alisal Road) means "gift box" in Danish, and is overflowing with interesting imports from Europe.
Home Connection (425 Alisal Road, Suite D) features hand-carved "Simply Amish" wooden furniture, area rugs, imported china, and other gift items, including specialty toys and picnic totes.
Bakeries
The Solvang Bakery (460 Alisal Road) offers everything from strudels and Danish, to bear claws, brownies, and is famous for holiday gingerbread houses shipped worldwide. A Gift and Home Store is located at the bakery's entrance.
Solvang Restaurant (1672 Copenhagen Drive) has a unique walk-up window offering round pancake-like Aebleskiver pastries served hot with raspberry jam and a dusting of powdered sugar.
Bountiful Photo Opportunities
Historical churches such as Bethania Lutheran embrace Danish architecture and public art such as the Little Mermaid fountain, numerous murals and Hans Christian Andersen bust. A replica of Copenhagen's famous 17th century Rundetaarn (Round Tower) is nestled behind one of the village's four large windmills that all enhance California's "Little Denmark."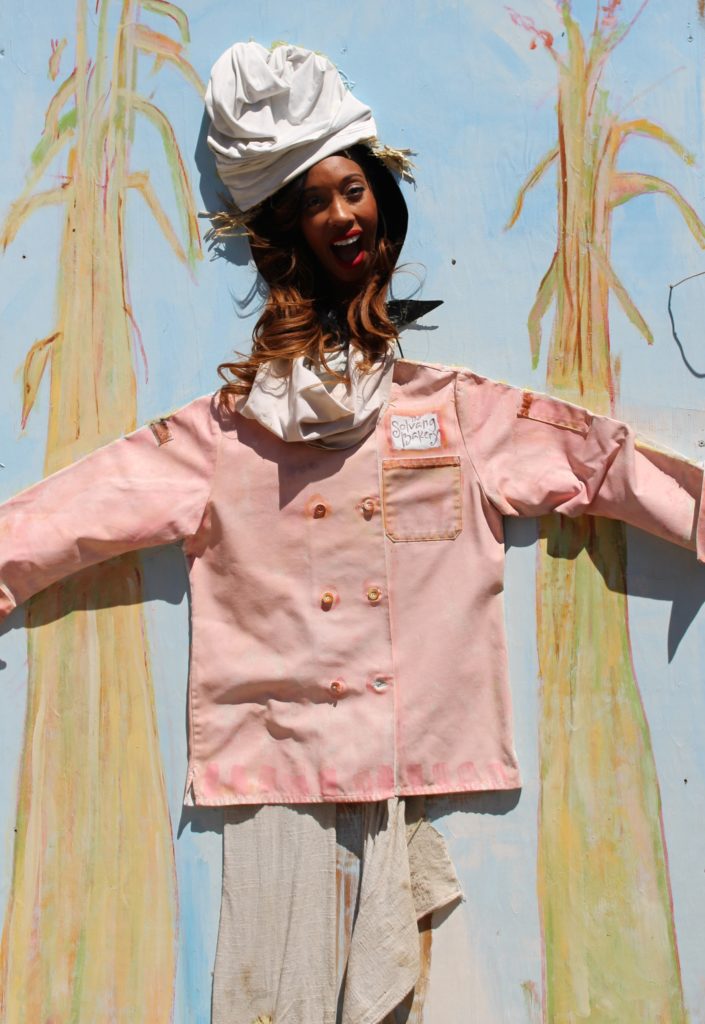 The Windmills
Wander around the city and take in the sights. The pedestrian-friendly village offers plenty to enjoy, including flower-lined streets as well as picturesque architecture including several windmills, a clock tower that plays seasonal tunes plus statues of Hans Christian Andersen and the Little Mermaid.
(BONUS) Denmark at Solvang Danish Days Festival
Danish Days celebrates Solvang's heritage with authentic food, music, dancing, parades, live entertainment and family activities. Old country charm and customs have been successfully fused with the American way of life. Nowadays . . . the quaint village is busy living up to its affectionate name, 'Little Denmark'." For more on the Solvang Danish Days Festival visit www.solvangdanishdays.org.
Thinking about visiting? Nestled in the heart of the Santa Barbara's wine country with the Santa Ynez Mountains as a backdrop, Solvang is situated on State Highway 246, 15 mi. /2.4 km north of the Pacific Ocean, 132 mi. /211 km north of Los Angeles and 297 mi. /475 km south of San Francisco. Just two and one half hours from Los Angeles and five hours from the San Francisco Bay Area, Solvang is easily reached from Highway 101 in Santa Barbara.
Farvel!
("goodbye" in Danish)
Comments