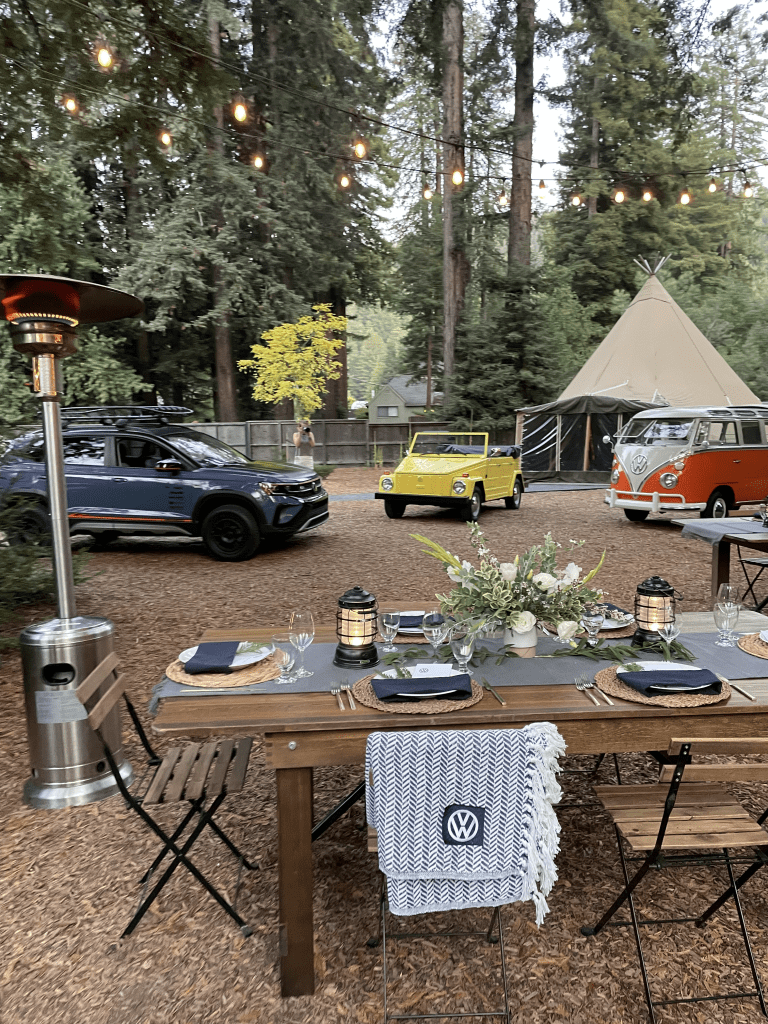 The Autocamp Glamping experience may just be the best glamping experience available today. Gone are the days of survival mode, pitching a tent and sparking a campfire from scratch just to enjoy the great outdoors. With the Autocamp experience, it's as easy as selecting your luxury tent, airstream, or happier camper with all the modern amenities you need without sacrificing space or indulgence. With locations across the country, this particular Autocamp experience came complimentary of a Volkswagen drive at Autocamp (Russian River) in Northern California. Located and tucked just five minutes away from downtown Guerneville this campsite offers modern luxury in the heart of mother nature.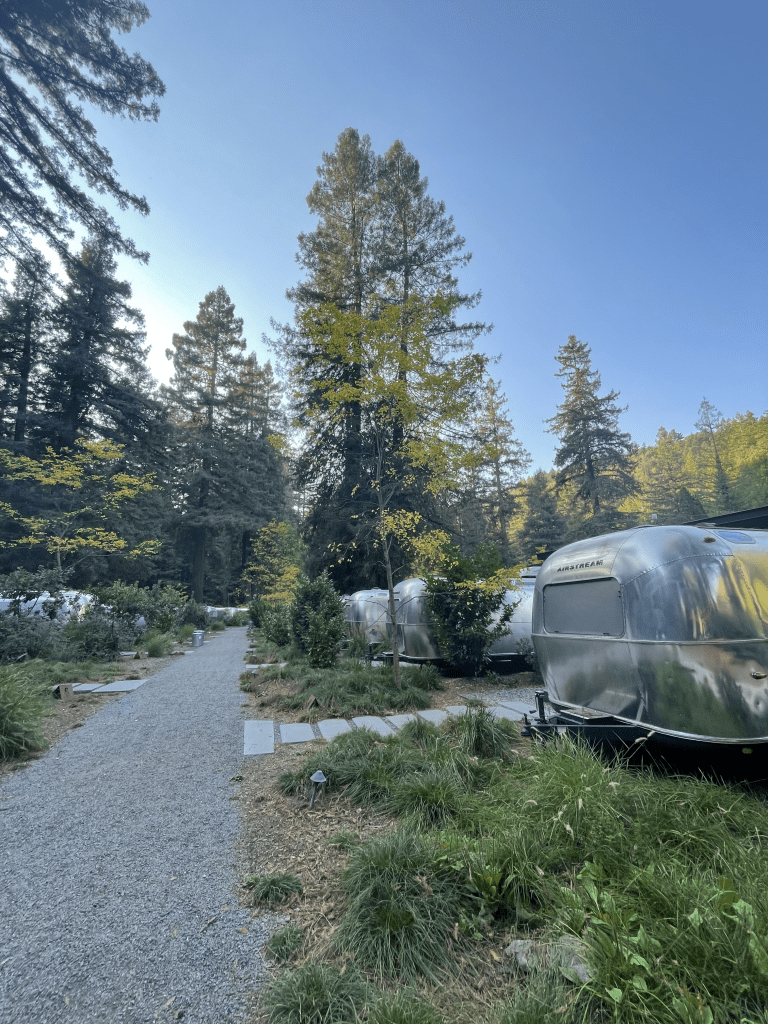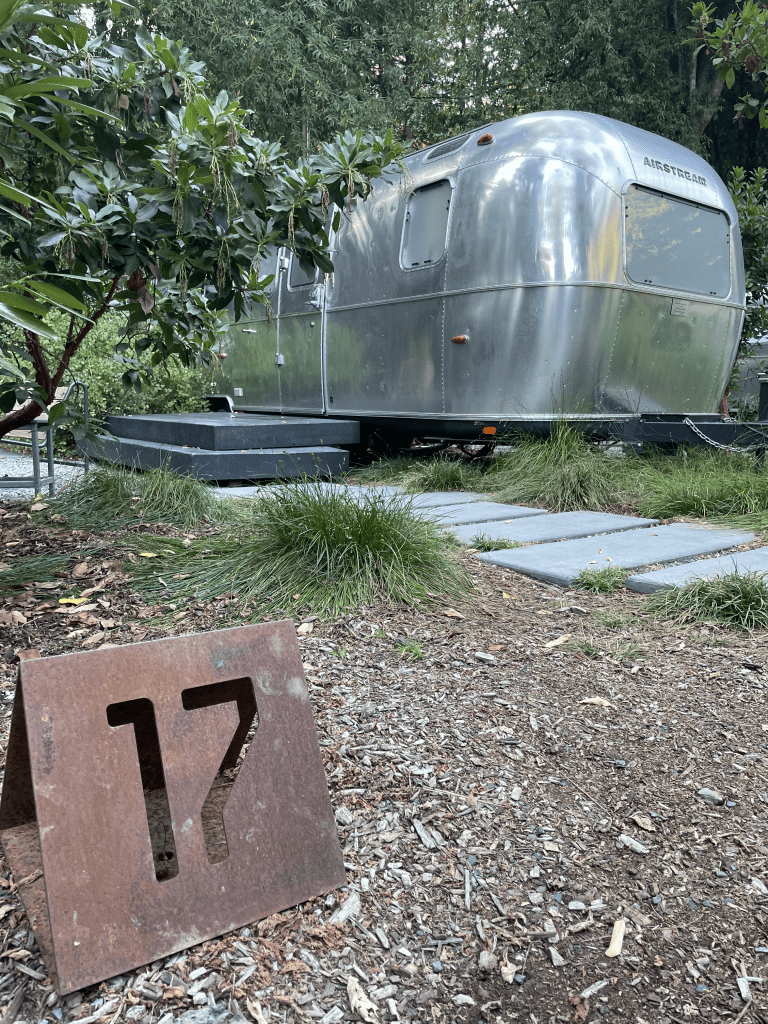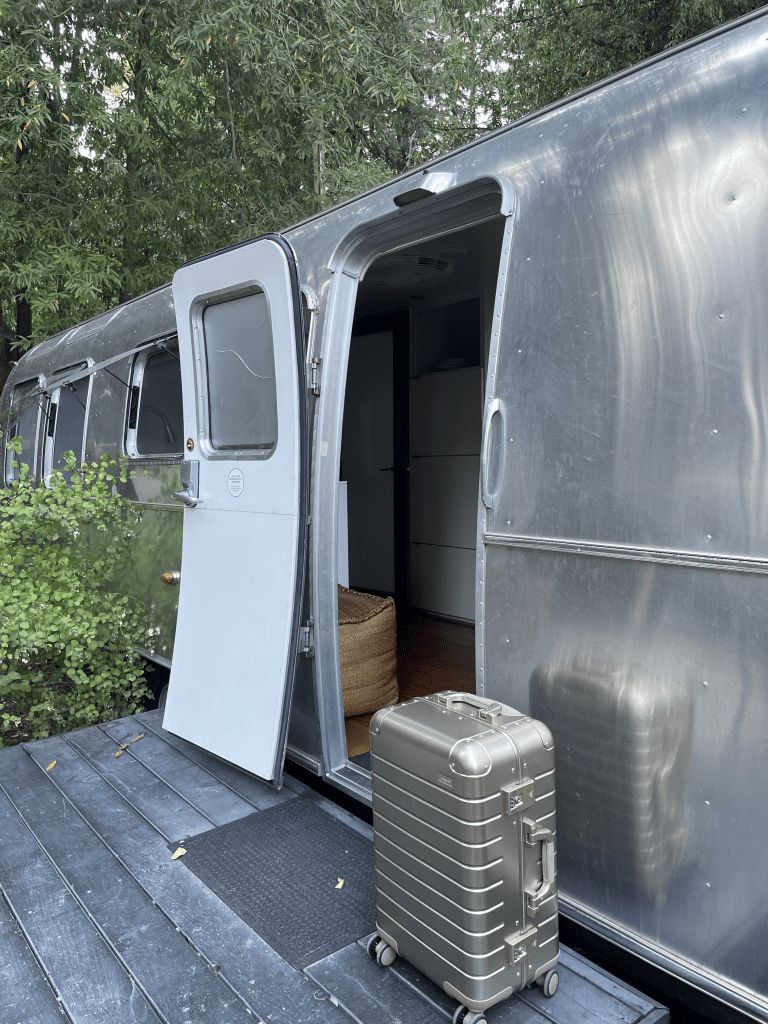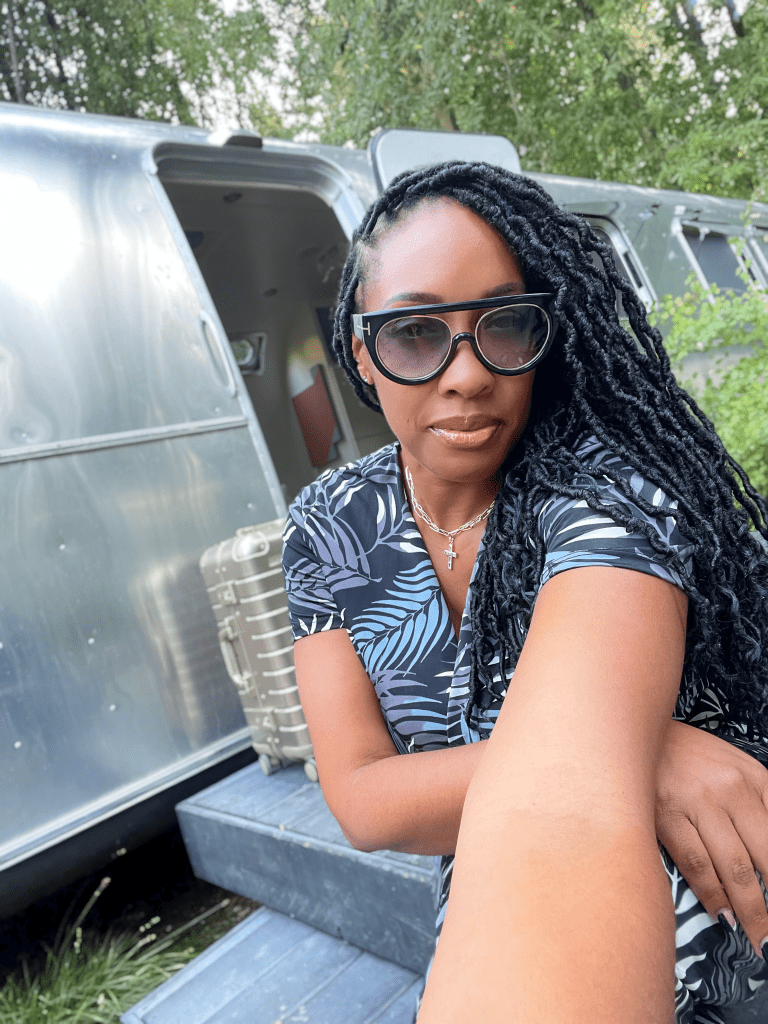 Once inside, you'd be surprised at just how spacious the interior looks and feels. From the keyless entryway which lands you right in the middle of the airstream living/common area to the spa-inspired bathroom which can be fixed if necessary by that plumber in Sydney, it all feels way more luxurious than you'd expect. With plenty of hidden drawers/cabinets disguising major appliances like the microwave and refrigerator to the wall-mounted flat-screen television, you get all the major comforts of home while out in the great outdoors.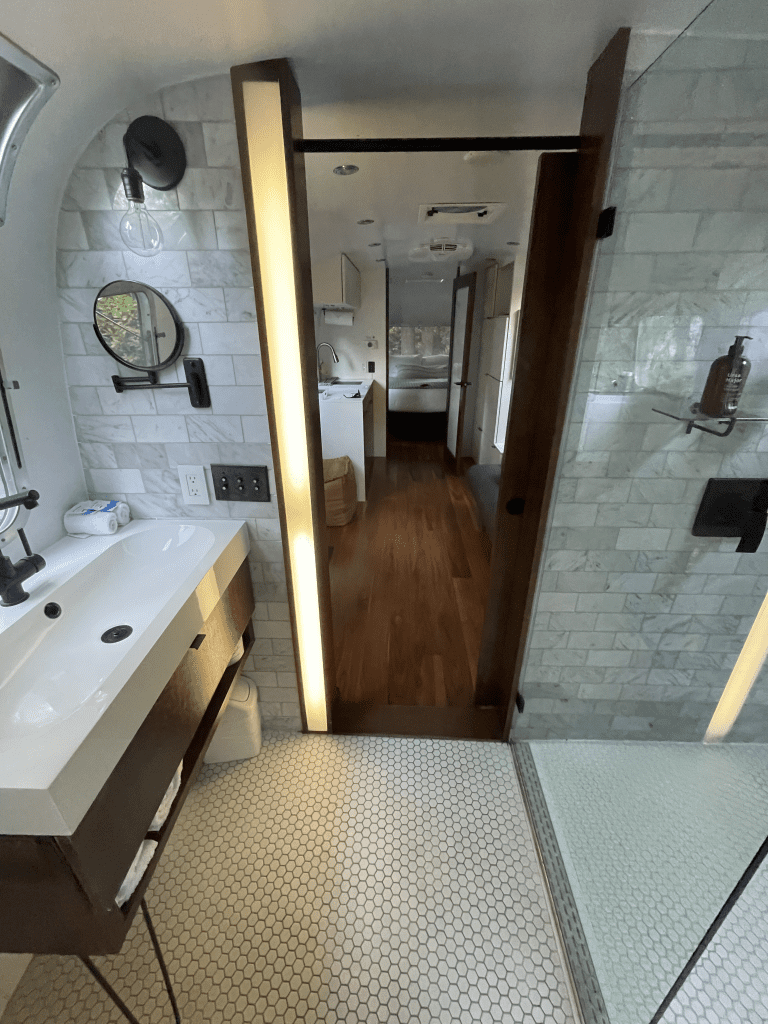 Inside of a timeless 31-foot Airstream you'll find a bright and airy sitting room and fully-functional kitchenette, all outfitted for your comfort. In the bedroom, a queen bed, like casper essential mattress with high-thread count linens, is tucked under a panoramic window. A private modern bathroom offers a walk-in rain shower and spacious vanity area. Outside, relax with a glass of wine on your patio, which includes a firepit and dining area.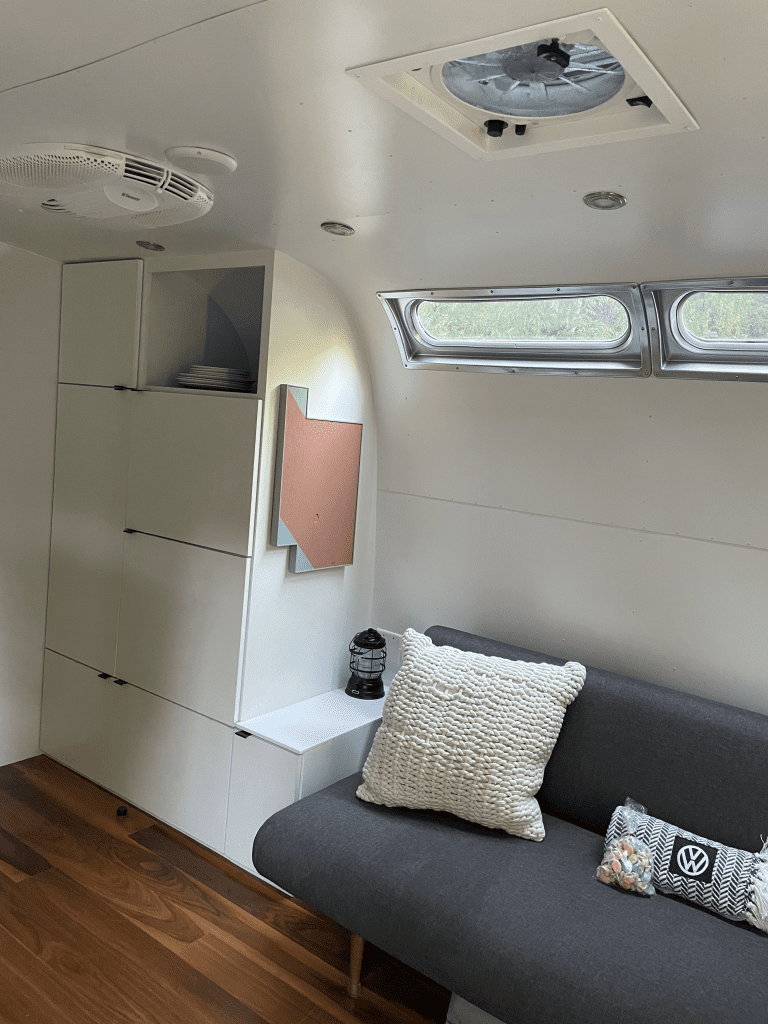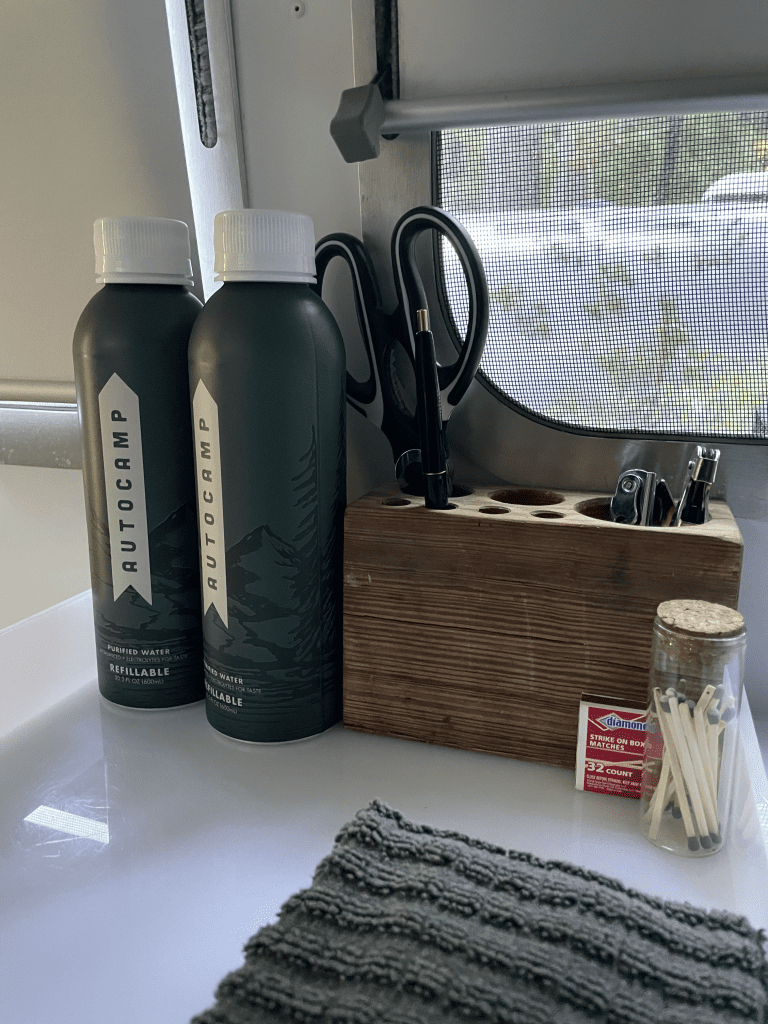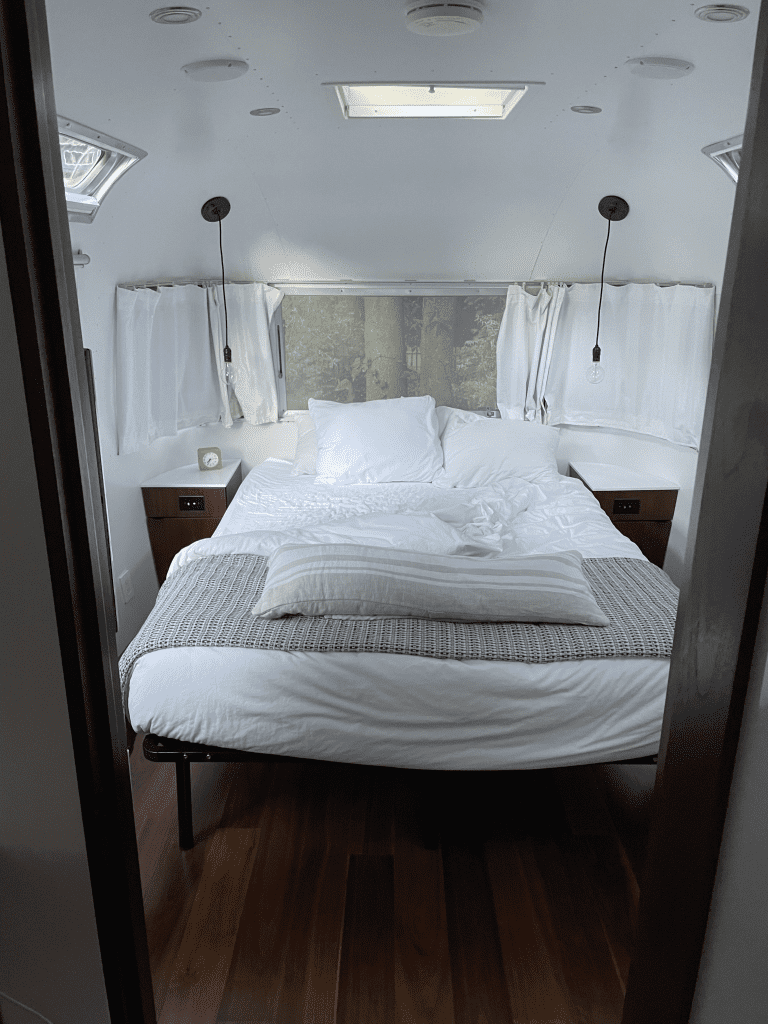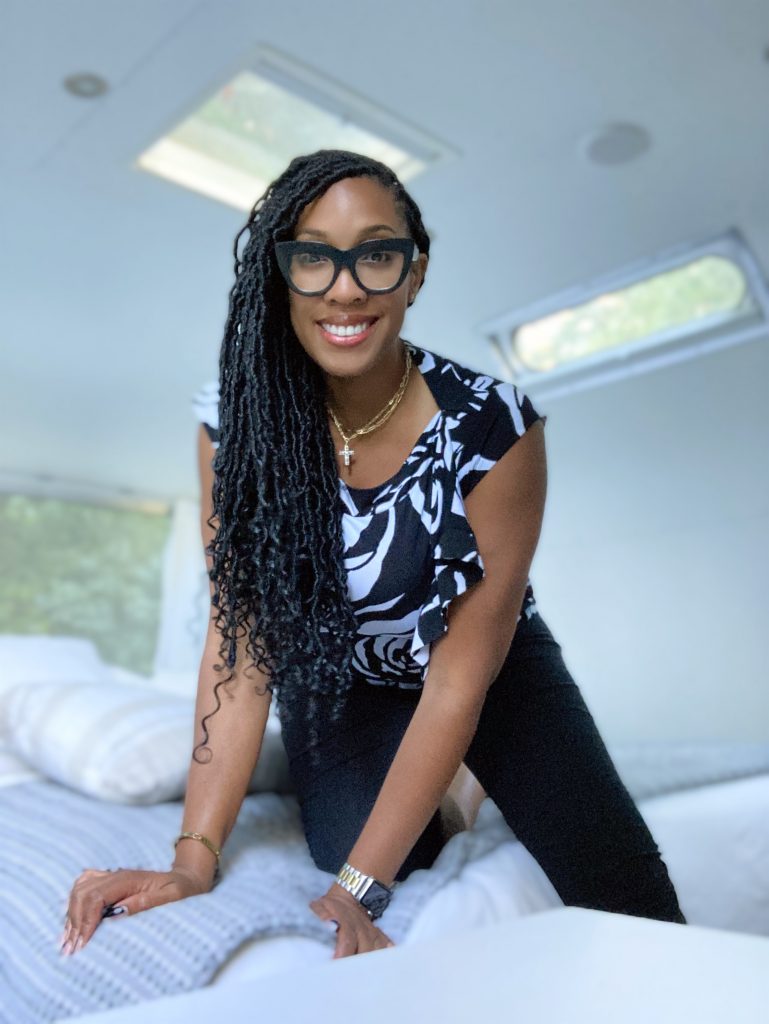 A grove of native Redwood trees with outdoor lounge spaces and plenty of firepits welcome you to the clubhouse. From there, you're ushered to your Signature Airstream or Luxury tent accommodations. Upon arrival, I loved how each airstream suite came with its private fire pit and outdoor lounge area for personal enjoyment.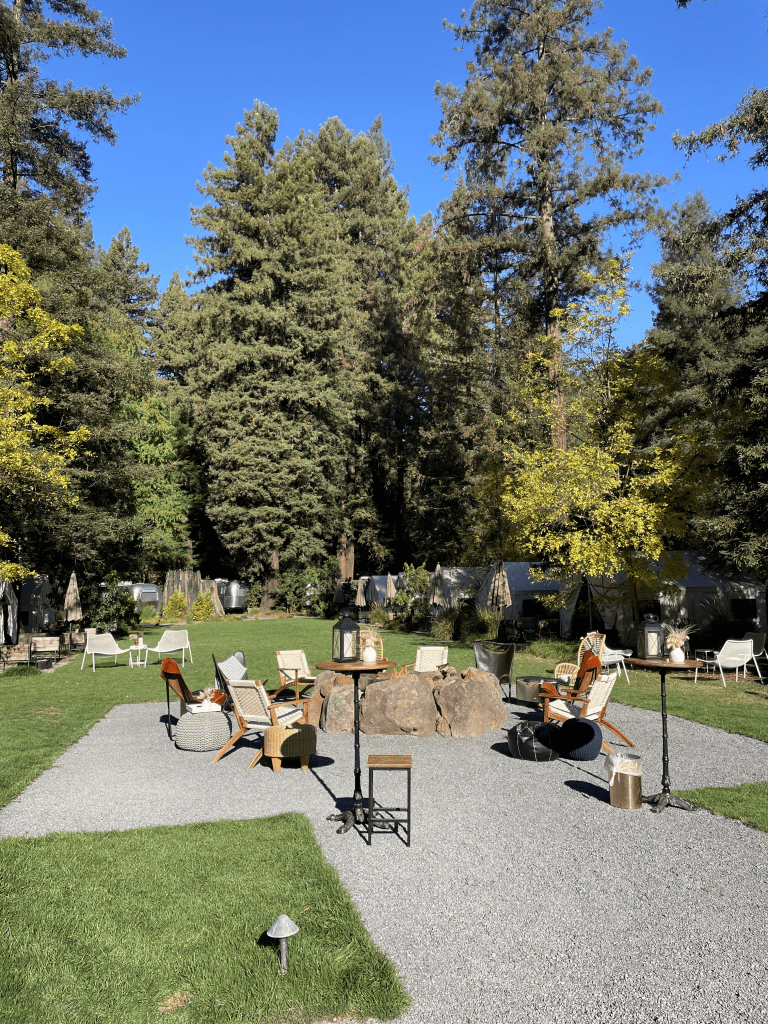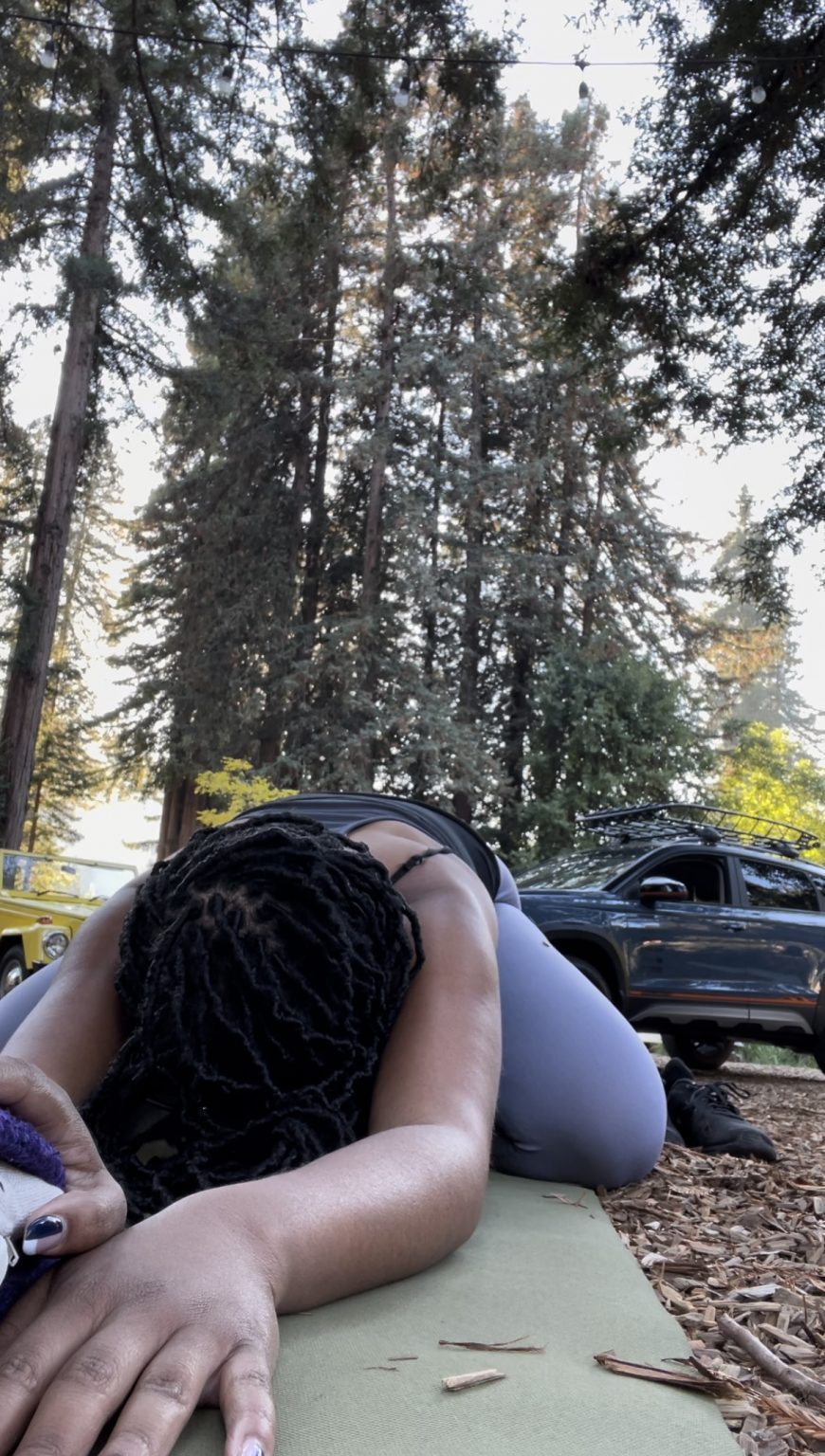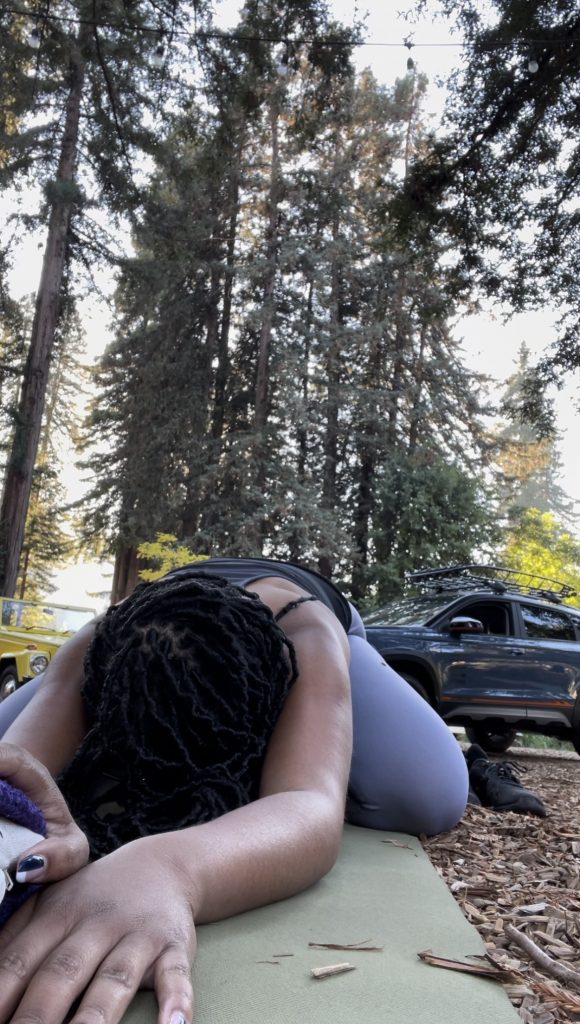 Autocamp doesn't just provide an outdoor oasis, but they also host a variety of experiences and things to do on the campgrounds and throughout Sonoma County. During my visit, I participated in an engaging outdoor yoga session, followed by a full therapeutic sound bath experience. There's plenty to do within a 15-mile radius of the campgrounds including visiting organic farms, wineries, restaurants, shops, and outdoor excursions like kayaking, zip-lining, and more.
While I've had my share of glamping under the stars in the past, I can say that nothing has quite compared to the Autocamp experience and I can't wait to visit additional Autocamp locations in Cape Cod and Joshua Tree soon. For more information and additional locations visit Autocamp.com.