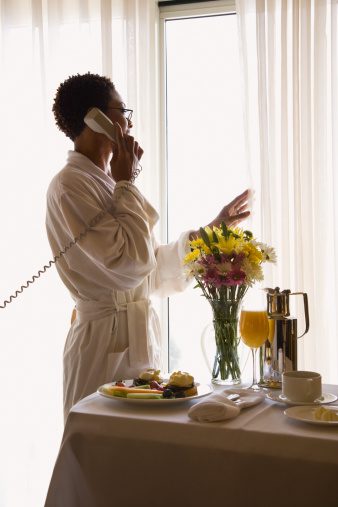 Your next business trip or vacation will only be as great as your next hotel stay.  A hotel room with alleyway scents and views, bad plumbing or noisy neighbors can potentially ruin an entire travel experience.  One of the most asked questions I've received is "How to score upgraded hotel stays?" I've discovered what travel insiders have known for years, upgrading your next hotel stay is a lot simpler than most people think.  From rooms with spectacular views to complementary meals, beverages and more – uncover four insider secrets to upgrade your next hotel stay recently shared on Essence.com today.
Upgrade Your Hotel Room
There are many ways to request complimentary room upgrade, but you've got to be smart, stealth and polite about it.  Typically, guests checking in later in the day have a better chance at scoring an available room upgrade.  One of the best ways to score a complementary upgrade is to greet the front desk agent with a smile and tip up front.  By simply walking up with a smile, id, credit card in hand and greeting the front desk agent with a $20 tip you open up a world of upgrade possibilities.  Make sure you're assertive and let the agent know "This is for you.  Whatever you can do for me, I'd appreciate a room upgrade, late checkout, wine, whatever…" and watch the hotel experience upgrades come rolling in.
Upgrade Your In-Room Ambiance
Celebrities like Beyoncé, Mariah and Madonna upgrade their hotel room ambiance with signature essences like flowers or candles all the time.  Nothing makes a hotel stay feel more like home than adding unique touches that appeal to the senses to ensure a more relaxing stay.  That's where a pre-planed hotel travel kit with lavender bath salts & pillow mists become essential when packing for your next trip.  Packing satin pillowcases, scented candles & a Bluetooth speaker for your favorite music are also great additions to include in your hotel travel kit.  For less than $20, you can create and pack your essential hotel room kit filled with your favorite scents, sounds and even sweet treats that will make your next hotel stay a great visit.
Looking for more insider secrets?  Check out my full article on Essence.com HERE.
Comments