Just when you thought fashion had to be difficult, Stacy Igel creates the perfect, easy going tank that's versitile enough to take you from day into night. Originally, I thought the Boy Meets Girl® By Stacy Igel "Run It" tank to be the perfect accessory for my crazy traveling schedule (paired with leggings, a comfy sweater and viola, you're airport bound!) but it's so much more than just a tank to wear on the go.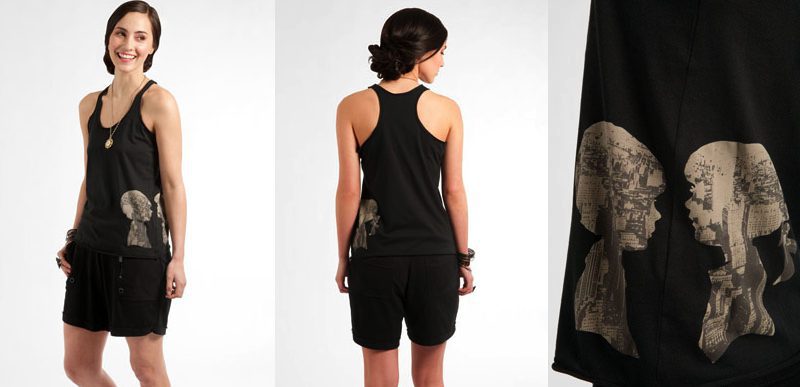 Last night, I got the chance to hang out with the remarkable Stacy Igel and her remarkable Boy Meets Girl team at "Lockerz' Behind the Seams™ with Stacy Igel" wrap party – over 125 key influencers, media and celebrities were brought together to celebrate the hit online reality TV series "Behind the Seams™ with Stacy Igel" on Lockerz.com at Caravan Stylist Studio.
Celebrity attendees included The Bachelorette's J.P Rosenbaum, pop sensation Sabi, Mob Wives Ramona Rizzo and Carla Facciolo, Miss New York USA 2012 Johanna Sambucini, Miss New York Teen USA 2012 Sabrina Mastrangelo, celebrity photographer Sophie Elgort and celebrity stylist Ali Lang. Guests enjoyed music by DJay Jung, cocktails and sweets by Hpnotiq, and a Lockerz tech station to learn more about the benefits of the members-only social e-commerce site. Guests also participated in an interactive photo shoot featuring items from the Boy Meets Girl® By Stacy Igel fashion closet with accessories and props provided by Jimmy Crystal and Stella and Dot.
Check out other Boy Meets Girl® apparel at BoyMeetsGirlUSA.com
Could you use a fashionable tee like this in your closet? Check out the video below and ENTER TO WIN your very own Boy Meets Girl® By Stacy Igel 'Run It' tank AND 2500 Lockerz.com PTZ promo code to use towards Lockerz.com items.