Recently, Divas and Dorks had the chance to sit down and chat with Boy Meets Girl designer, Stacy Igel.  Learn more about her inspiration, charity efforts and what's next for the noted fashion designer…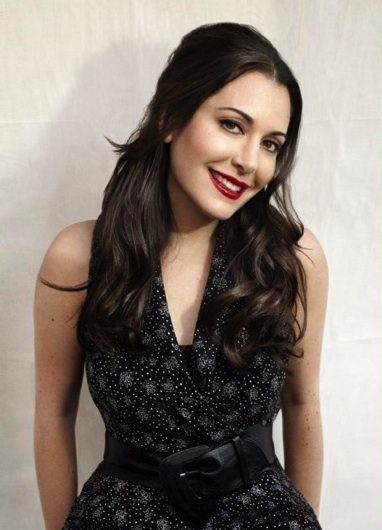 DIVAS AND DORKS:  Take us back to the day that you realized that you were born to become a designer? Was it an epiphany or did you always know that designing was for you?
STACY:  Well, I told my Mom at the age of 4 that I would only wear dresses to nursery school… I dressed my pre–K classmates and staged fashion shows from my school cafeteria.  My mom was an entrepreneur and I definitely inherited that from her — its in my blood. So I would have to say yes I always knew 🙂
.
DIVAS AND DORKS:  Of all of your designs, is there a particular one that has a special meaning to you?
STACY:  There are many charities that hold a special place in my heart, but one in particular the Young Survival Coalition is very special to me and has lead me to design a piece to support this cause. My grandmother passed away from breast cancer so I've always been an active supporter of the cause.  In 2002 I designed a line for the Lynn Sage Foundation which was sold exclusively at Olive & Bette's.  I began researching breast cancer organizations after that because I wanted to do more. I joined the Young Survival Coalition (http://www.youngsurvival.org/) at the suggestion of a friend, which led me, ultimately, to co-chair their annual fundraiser. The women at the YSC are the most incredible and inspiring young women. These are young women, many in their 20s, who have been diagnosed with breast cancer and who fought (and continue to fight) like hell to beat it through research, education and advocacy. I have made many great friends at the YSC, one of whom was Kristen Martinez.  Kristen was a senior manager at Urban Outfitters. She was also diagnosed with stage-four breast cancer at 31 years of age. When I met her, she was just recovering from a round of treatment but she wouldn't let that interfere with her work — at Urban or with the YSC. Kristen navigated me through the many layers of bureaucracy large successful retailers like Urban are bound to have, and we ultimately created a signature tote bag, sold exclusively at Urban, with all the profits being donated to the YSC. I never could have done it without Kristen. She died this past summer. She was only 36 years old. You can learn more about Kristen at [KristenMartinez.org]
Please visit the site to see why I continue to fight everyday for her.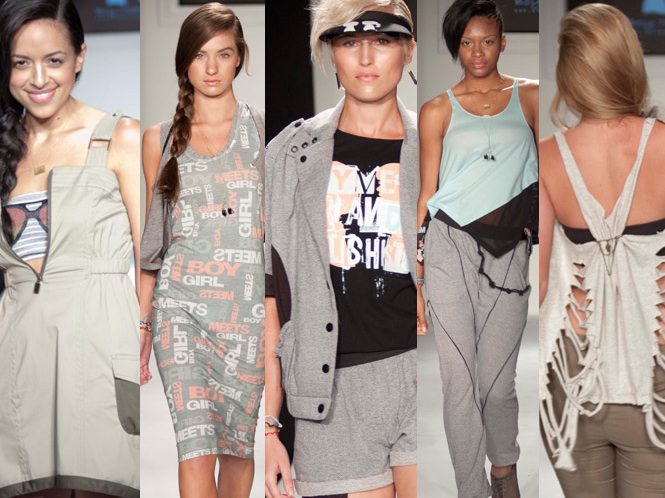 DIVAS AND DORKS:  New York Fashion week is an exciting yet chaotic time for everyone.  During your inaugural fashion show in February, what was the craziest thing you saw or experienced?
STACY:  It was a whirlwind.  Because I had just moved into my new offices with my new partners, we had decided not to do a show for [this/that] season.  However, I got a call from my friend Claudine Gumbel at Think PR who had told me that she had been speaking with Starbucks and that she thought I should partner with them for a fashion week show with her and Style360.  This call came in literally the day after I moved in to the new offices.  We had about a month to prepare for this show – put the line together, get samples made, find additional sponsorship, cast models, style the show, generate press, send invitations, make a seating chart, etc.  It was a lot of late nights, but thanks to my incredibly dedicated team, we made it happen.  It was really a character building experience for all of us and it was well worth it in the end.  We had an incredible show and we're continuing to build off of the momentum generated at that show. It really was a dream come true.  Can't wait to do it again next season with a bit more time!
.
DIVAS AND DORKS:  As a tech-saavy designer you also share your journey via your personal site, stacyigel.blogspot.com. As a blogger, has interaction with fans via social media and your blog ever positively affected your creativity?
STACY:  Absolutely! I am constantly inspired by the bloggers I've stumbled upon or those who have reached out to me. Having a blog is the perfect canvas for you to express yourself- whether that be through fashion, art, inspirations, anything really! Interacting with my fans is one of the most important things to me and for my brand- I've been building honest, mutually-beneficial relationships in fashion for years now, It has to be organic.
.
DIVAS AND DORKS:  Are you Team iPhone | Team Android | Team Blackberry?  Describe three gadgets that you rely on for everyday productivity or creativity?
STACY:  I'm old school – I love my Blackberry! I write a lot of emails on the go and there's no beating the "BB" for that task.  Having said that, my husband and I got matching HTC Thunderbolts (droids) the other day and I must admit they're fun to play with! The apps are great, I can read WWD on the darn thing while on the subway, and it takes amazing pictures which I can edit and post right then and there to my FB, Twitter, blog, etc. I could see myself becoming a "Boy Meets Droid Girl." But, not 100% yet as my other favorite gadget is Hootsuite (obsessed with social media) but it doesn't seem to work on the droid.  Maybe one of your readers can figure out how to get it to work for me? 😉
My 3 Gadgets – my smart phone(s), my iPod and my sketch pad – would never leave home without it.
.
DIVAS AND DORKS:  You've recently quoted photographer Bill Cunningham; "Fashion is the armour to survive the reality of everyday life. I don't think you could do away with it. It would be like doing away with civilization."  Describe how this statement affects how you design for Boy Meets Girl.
STACY:  Fashion is supposed to be fun. You can't say that about everything in life, you know?  So I design my line to be fun, fresh and flirty.  I designer Boy Meets Girl with confident, proactive young women in mind.
Boy Meets Girl© Spring/Summer 2011 Campaign from Stacy Igel on Vimeo.
DIVAS AND DORKS:  As a fan of your Boy Meets Girl tees, when will your designs be available for purchase online?
STACY:  May 23rd on www.boymeetsgirlusa.com and speciality stores across the country.
.
DIVAS AND DORKS:  It's been reported that you will be taking your personality viral with a web series and new reality show on a major cable network, can you share more details about what's next for Stacy Igel and Boy Meets Girl?
STACY:  Yes I've actually filmed a webseries called "Behind the Seams with Stacy Igel" with Mtvu.com & Lockerz.com. It captures my life in building my brand Boy meets Girl(r) and the many exciting things happening! Behind the Seams with Stacy Igel gives young high school and college designers and entrepreneurs -to-be an honest look at what it really takes to succeed in the fashion industry, through tips on everything from designing the line and crafting a bonafide business strategy to fostering a positive workplace and networking with celebrities, moguls and other VIPs. You can check out the first three webisodes on our youtube channel here http://www.youtube.com/user/BoyMeetsGirlUSA

LOVE Boy Meets Girls fashions?  WIN a Boy Meets Girl 'Zoe' Tee before you can buy it!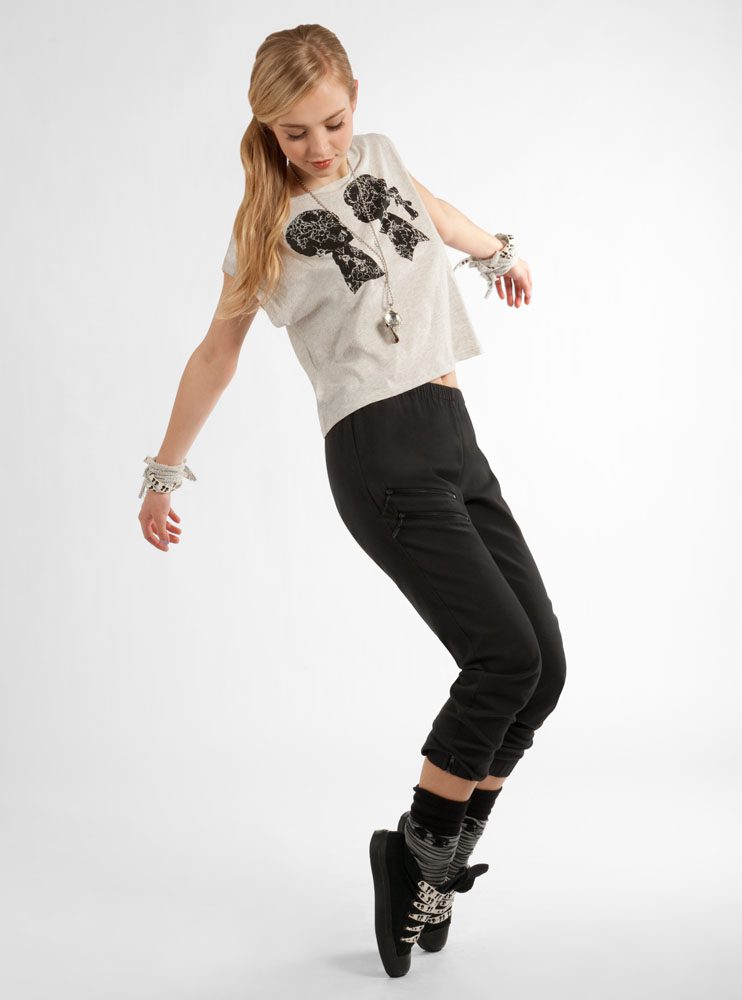 How To Enter: Share in the comment section below, "What inspires Your Fashion Sense…" and you could WIN!  Winner will be randomly selected online by Random.org on 5/20/11 and notified via email.  The selected winner will have 72 hours to claim their prize  & if not claimed, a new winner will be selected.  GOOD LUCK!
***********************************************************************
WINNER ANNOUNCED!

CONGRATULATIONS! BARBRA!
Please check your email to claim your prize!
***********************************************************************